Create a new app
To add a new app, login into your HelpCrunch account, then go to the Settings page → Set up & Customize → Android APPs and press "Add new".
Fill the Android App Name field and press "Apply" button: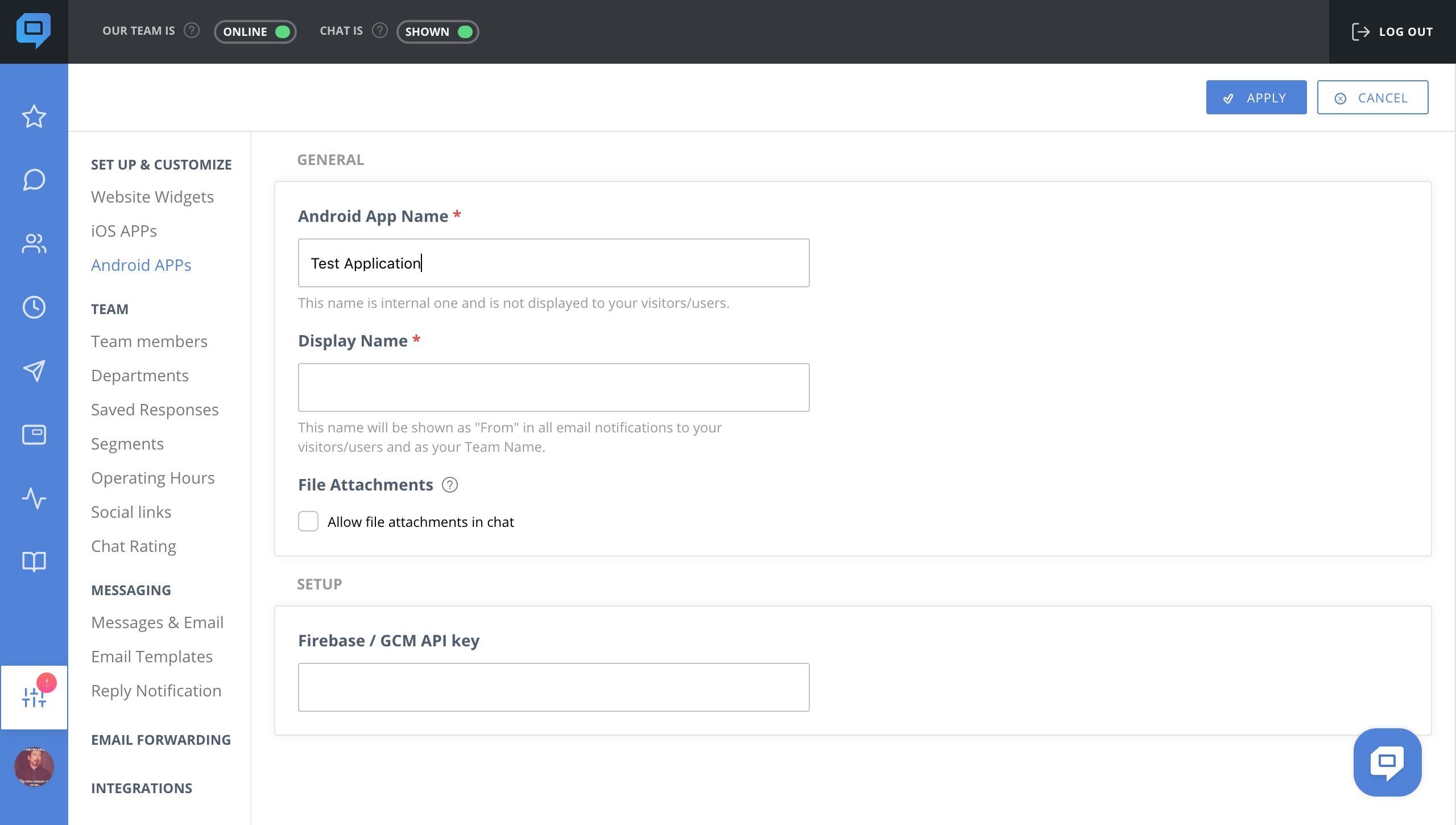 Demo application
Before you start reading this long documentation we recommend you to check our demo application as it can answer most of your qustions. You can find it here.