Each chat has a list of actions you can do with it.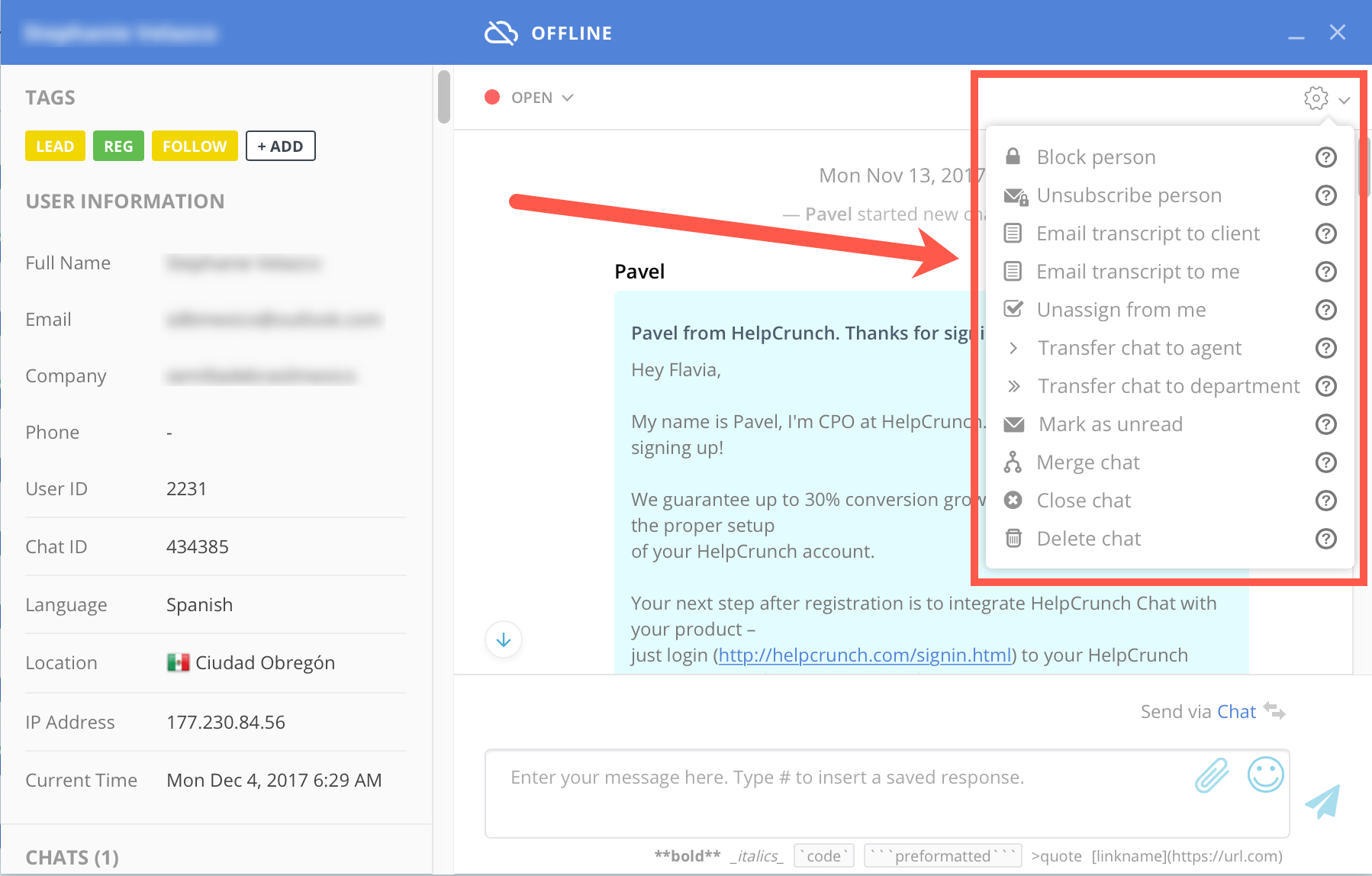 Block person
If a certain person is bothering you, you can block him/her in one sec. Choose Block person from the drop-down and all the trouble is gone – you'll won't receive any messages from blocked people.
Unsubscribe person
If a given user doesn't wish to receive any emails from your team, you can unsubscribe him/her from manual and automated emails. It's also a good idea to unsubscribe users with invalid or absent email addresses.
Email Transcript to client
Chat history will be delivered to the email address indicated in the profile of this visitor/user.
Email Transcript to me
Chat history will be delivered to the email address indicated in My Account section – Sender Email Address.
Assign to me / Unassign from me
The agent can assign or unassign the chat to/from himself. Can be re-assigned at any time.
Transfer chat to agent
Transfer this chat to another agent. Chat will appear in agent's "My Chats" page and agent name will appear in assignee column.
Transfer chat to department
Transfer this chat to another department. You'll be able to see this chat if department is selected in departments column filter.
Mark as unread
Mark this chat as unread so that other agents can see it and respond.
Merge chat
Merge this chat into another chat (e.g. if the same visitor started two or three different chats from different devices).

Close chat
This will close the current chat with customer. The chat history will be erased from your customer's chat. It will still be available for you in your agent chat.
Delete chat
This will delete all chat data and customer data permanently.