All communication with a given customer can be organized either as a continuous chat and a set of separate chat conversations which can be rated by customers.
Continuous chat. By default, your interaction with a given customer is a continuous flow of the conversation with unlimited chat history.
Separate chats. You may want to treat each resolved case a support ticket like in any CRM or help desk system. To do this, you can divide your communication with a given customer into separate chats (cases). So after the customer's problem has been resolved, the agent can close the chat and the next interaction with a visitor will become a new one.
To close the chat, click the Close button in the chat window. Your customer will be able to give a rating to this chat.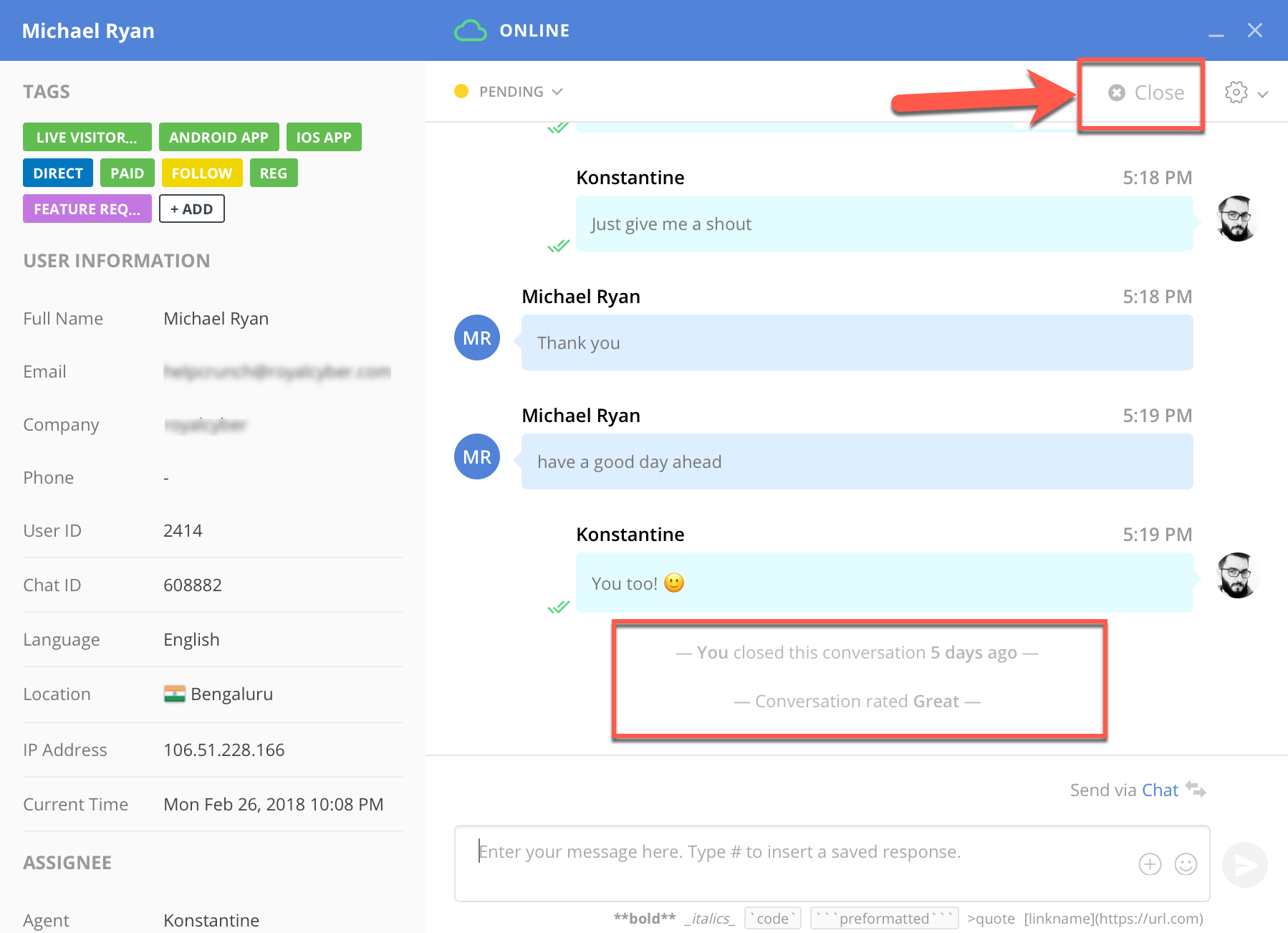 At any point of time, you can display the entire history of all conversations with a given visitor. To do so, open the chat window, find the CHATS section on the left and click #View all conversations.