There are several ways to search for something in HelpCrunch, depending on what eaxctly you're looking for.
Filter by tags

We highly recommend tagging chats and using them as filters for your chats (Read more about Tags)



Quick table filters


Quick filters let you find a conversation by name, email, company etc.. and connect with a given customer in a second. There's no need to switch between various chat windows and lists.
To launch a search in your My Chats, All Chats and Contacts section, type a name or an email into the search field at the top right of the page and press Enter.

Search by chat notes


To search by chat notes, go to Contacts section → Add criteria → Chat notes. You can use Equals / contains / Is not / has any value / is unknown parameters (Read more about chat notes)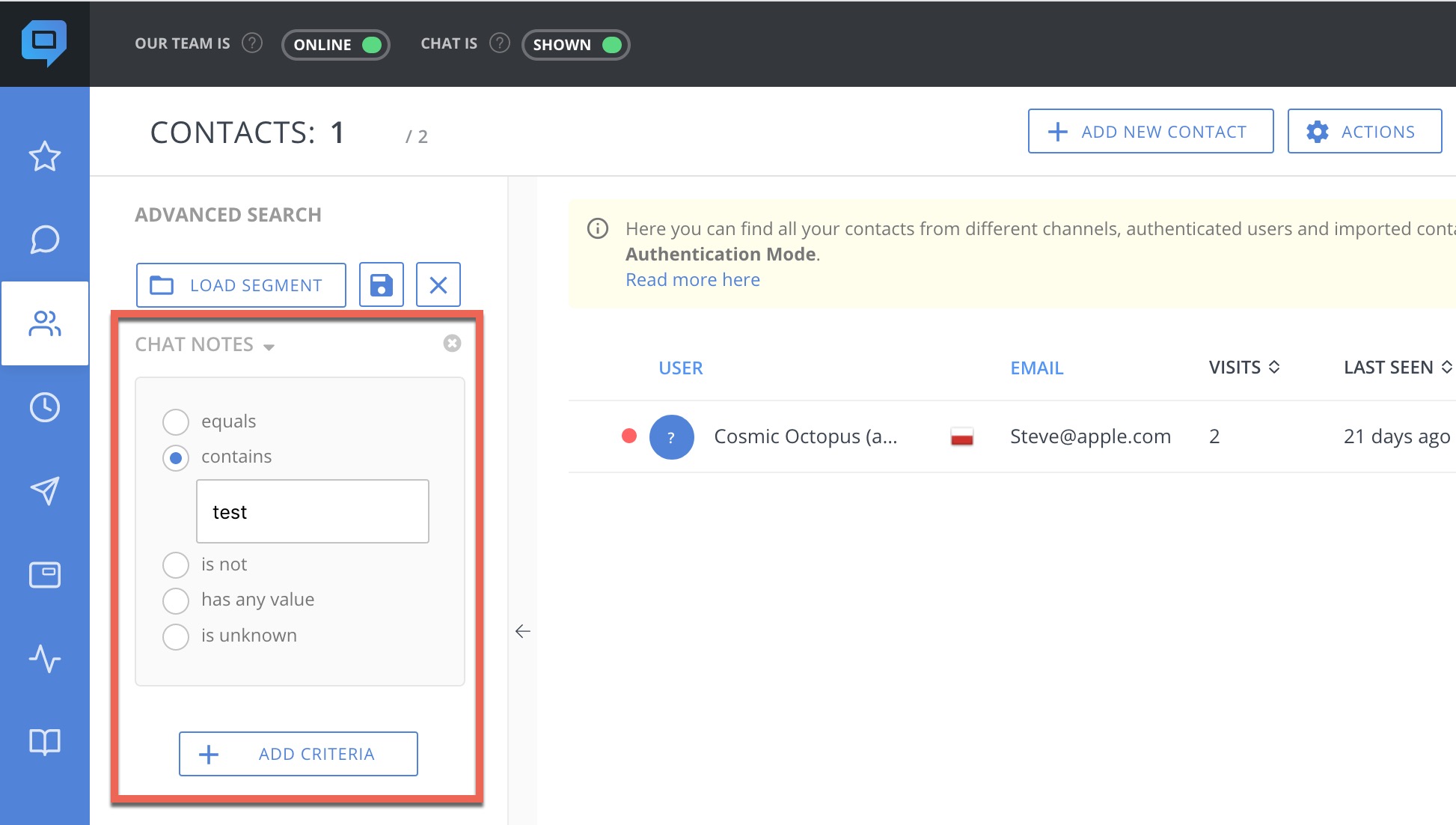 Search by messages


If you want to find a chat by some specific message, for example, all chats with keyword "Refund", you can use Search by messages

Important note: To return to the normal list of chats, you need to erase your filter field, or hit the "Reset filters" button,