Each chat can be tagged for quick search and reference, let's say Lead or Important. The tags will be displayed next to the contacts' names in All chats and My chats as well as in specific chat windows.
To assign or remove a tag , open the chat window, find the TAGS at the top left at click on Add.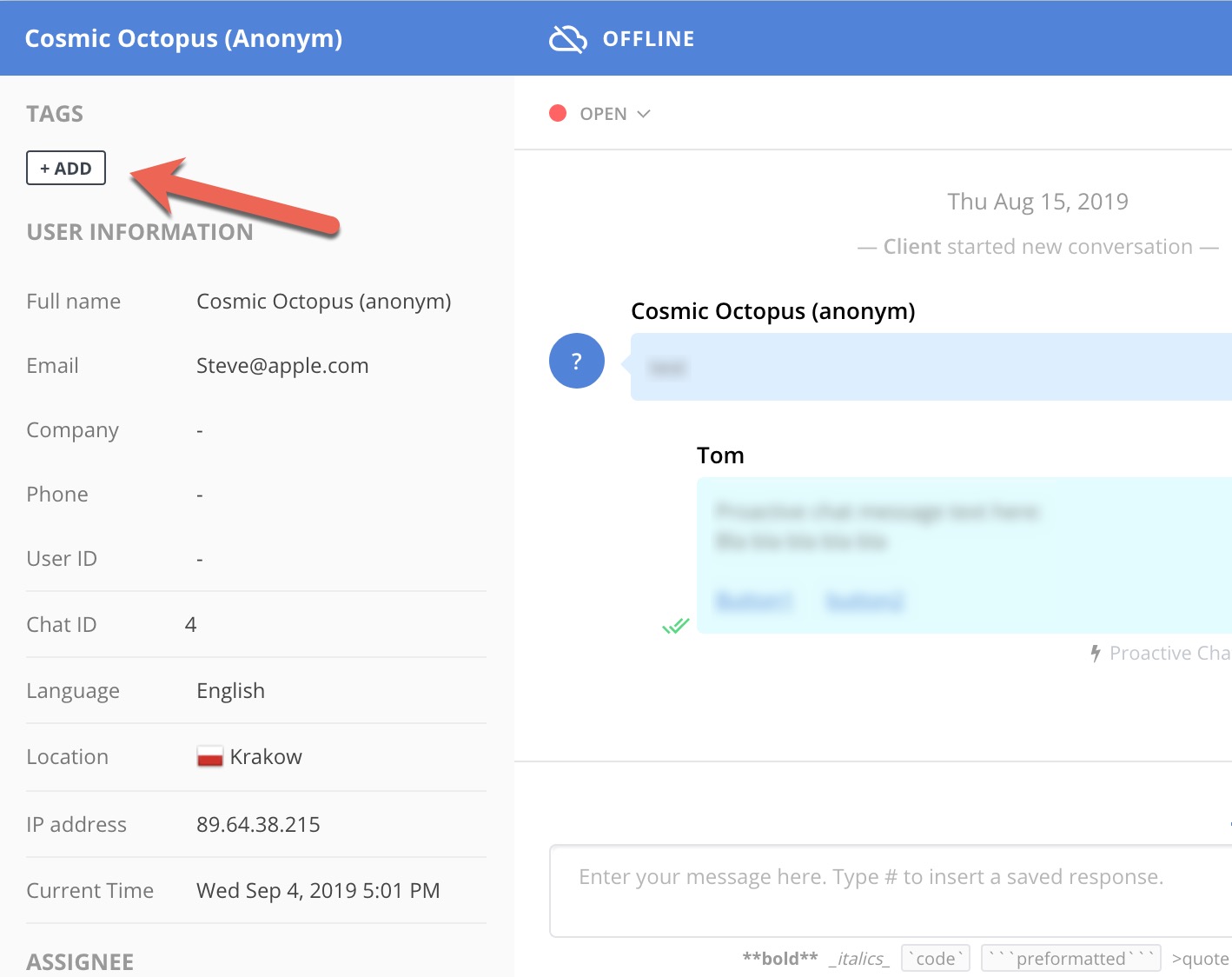 Now you can choose the tags you want to be displayed or uncheck the existing tags to hide them.
If you want to display all chats with a certain tag, press TAGS in All chats, or My chats section, tick the one you need from the dropdown and press Apply.