Adding HelpCrrunch chat widget is a breeze. Just follow these easy steps:
STEP 1. Log in to your Squarespace account, go to your website and open SETTINGS in the left-side menu.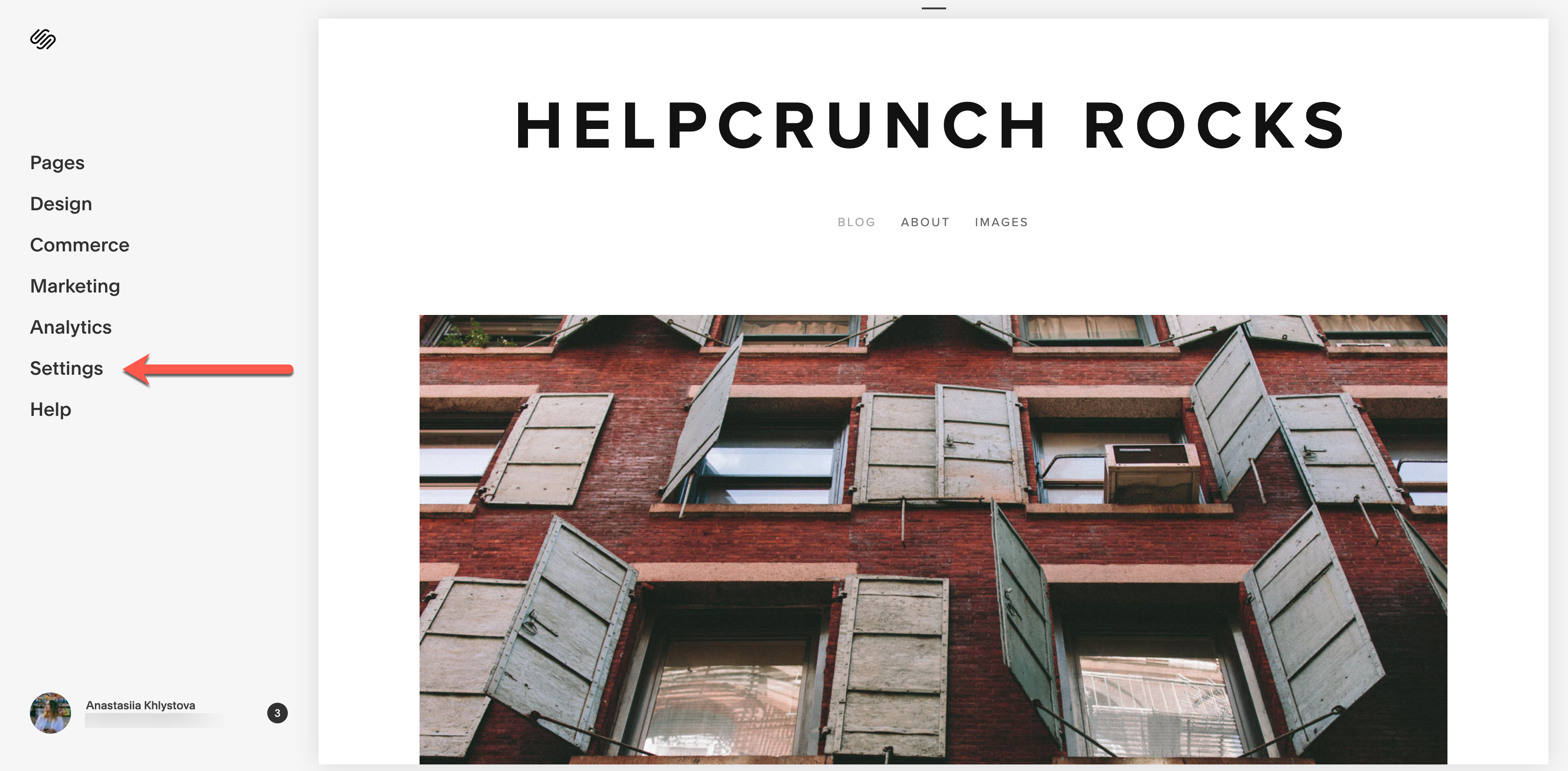 STEP 2. Select the 'Advanced' section in the menu that will appear after you click 'Settings'.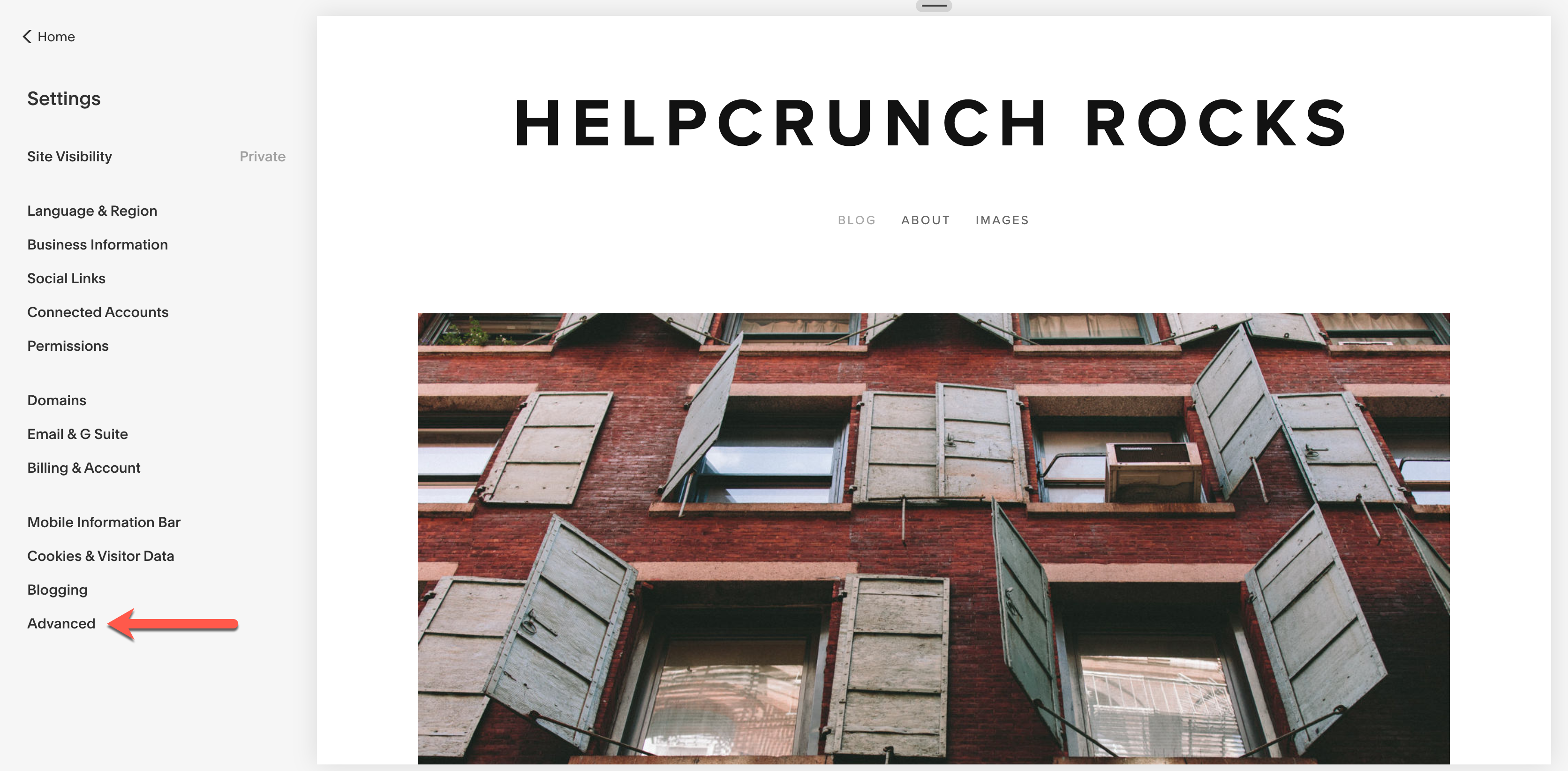 STEP 3. Choose 'Code Injection' in the ADVANCED settings.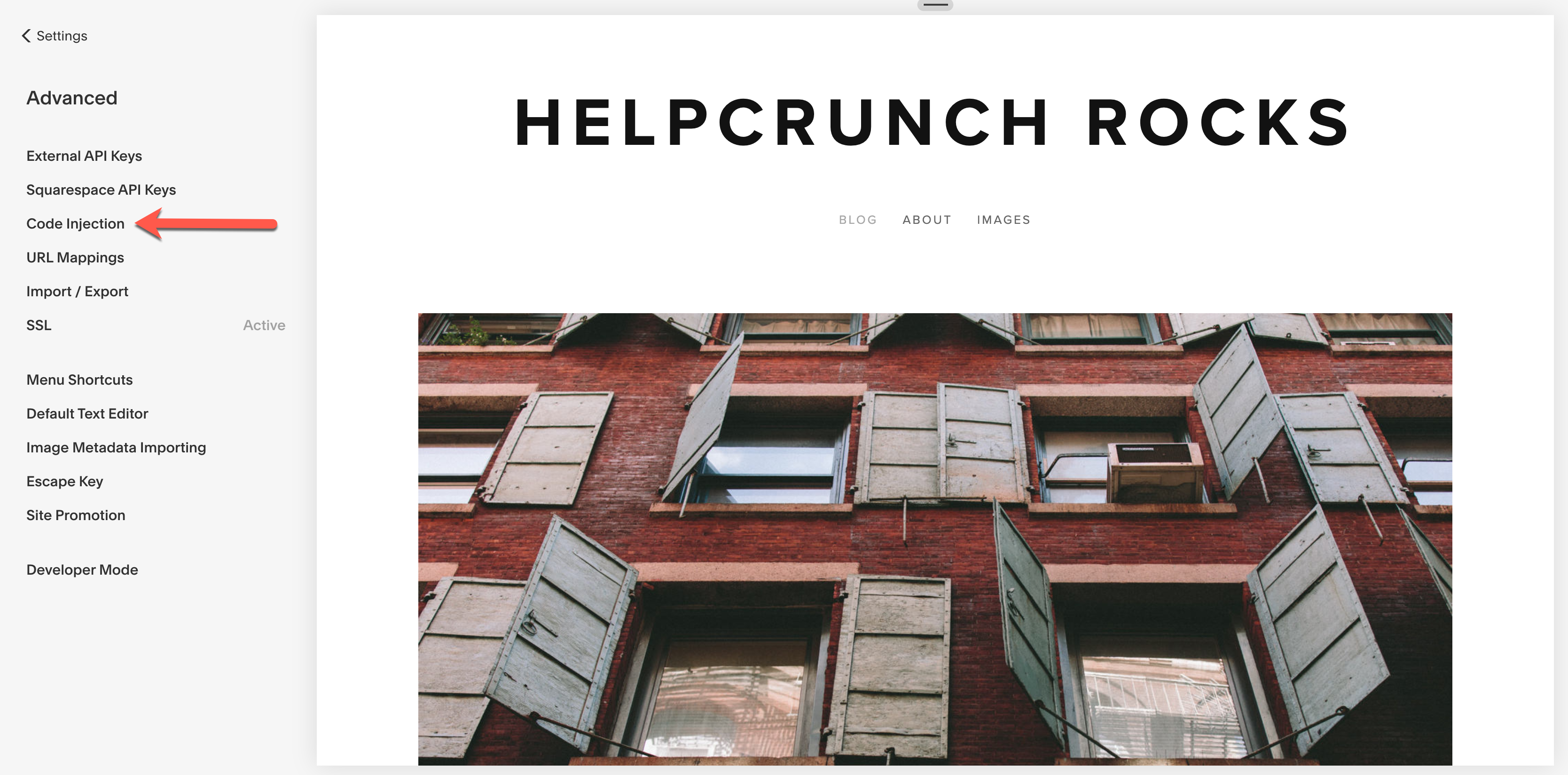 STEP 4. To get the code, log in to your HelpCrunch account, go to Settings → Website Widgets → Your Website and copy your Javascript code snippet from the box under the same name.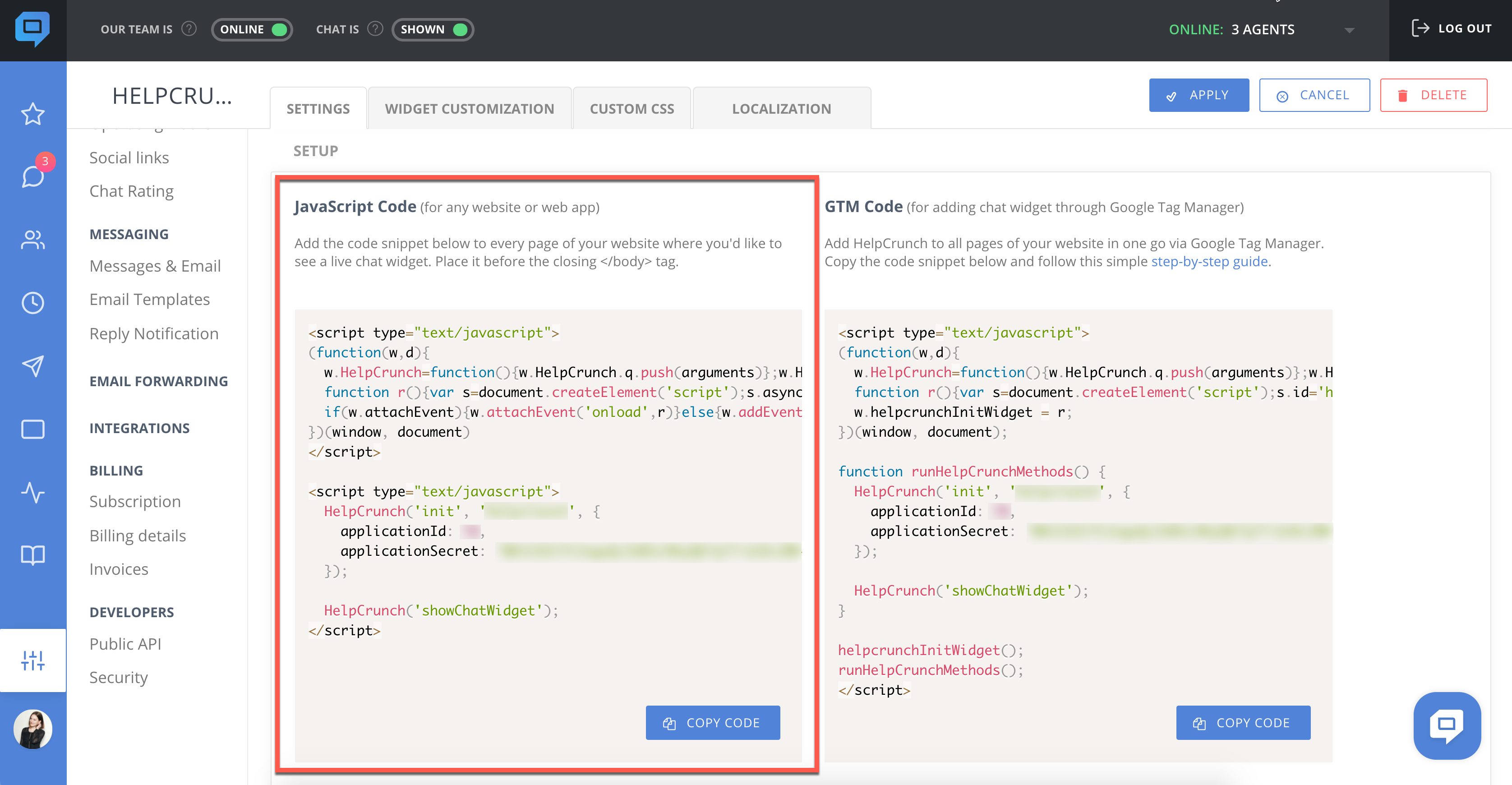 STEP 5. Go back to Squarespace and paste this code into the 'Footer' section.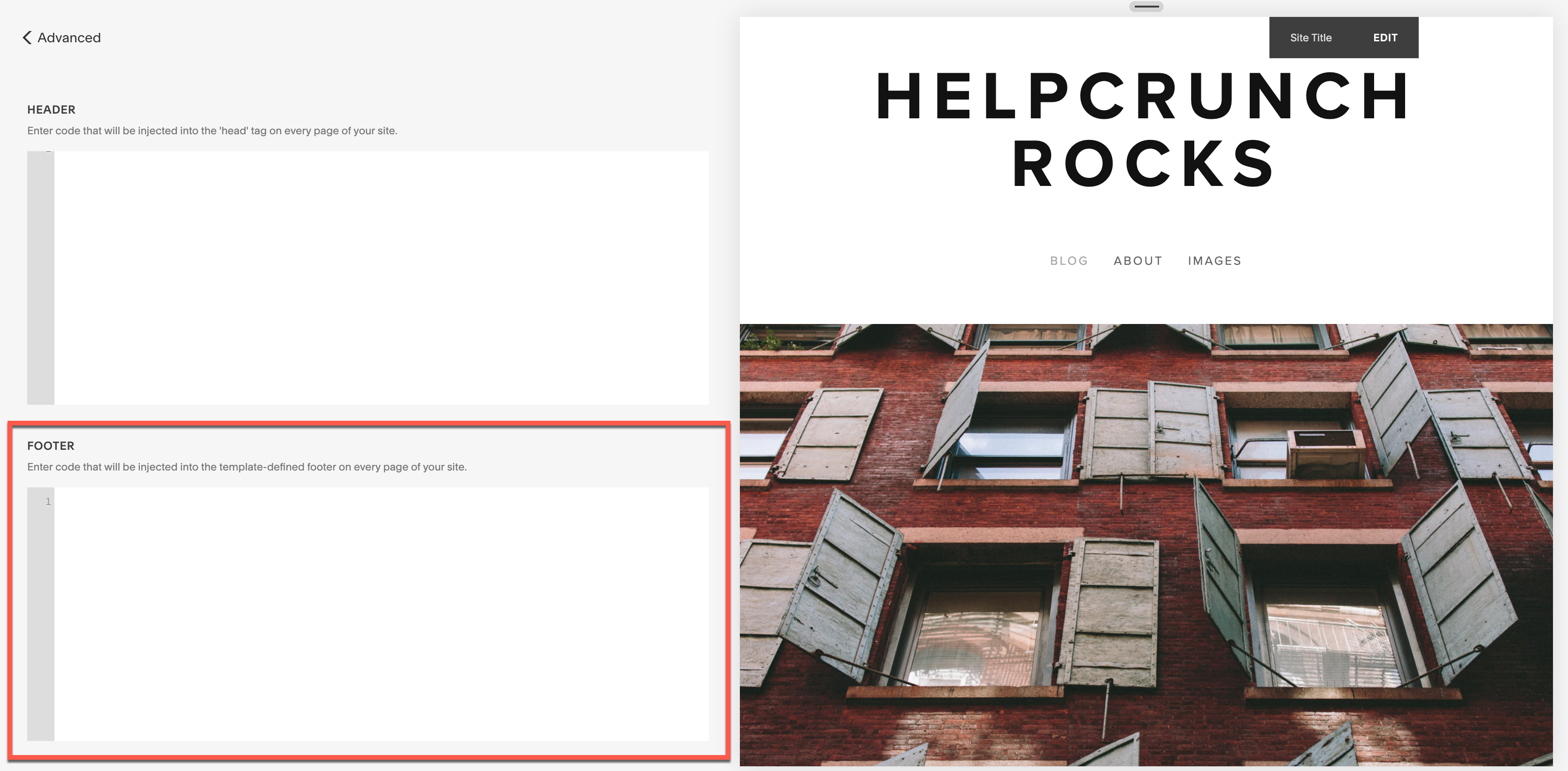 STEP 6. Press 'Save' at the left top corner of the page to save the inserted code and complete installation.
Once done, you'll see the HelpCrunch chat button at the bottom right corner.