Tables are an efficient way to display information in a concise and simple manner.
1. Select the 'Table' option in the menu. A drop-down menu appears.
2. Scroll through the menu to create a table with your preferred dimensions.
3. When you have your dimensions, click your cursor. Your table appears. Each individual box is called a "cell."
4. To edit each individual cell, click on the one you wish to edit. You can now fill it according to your preferences.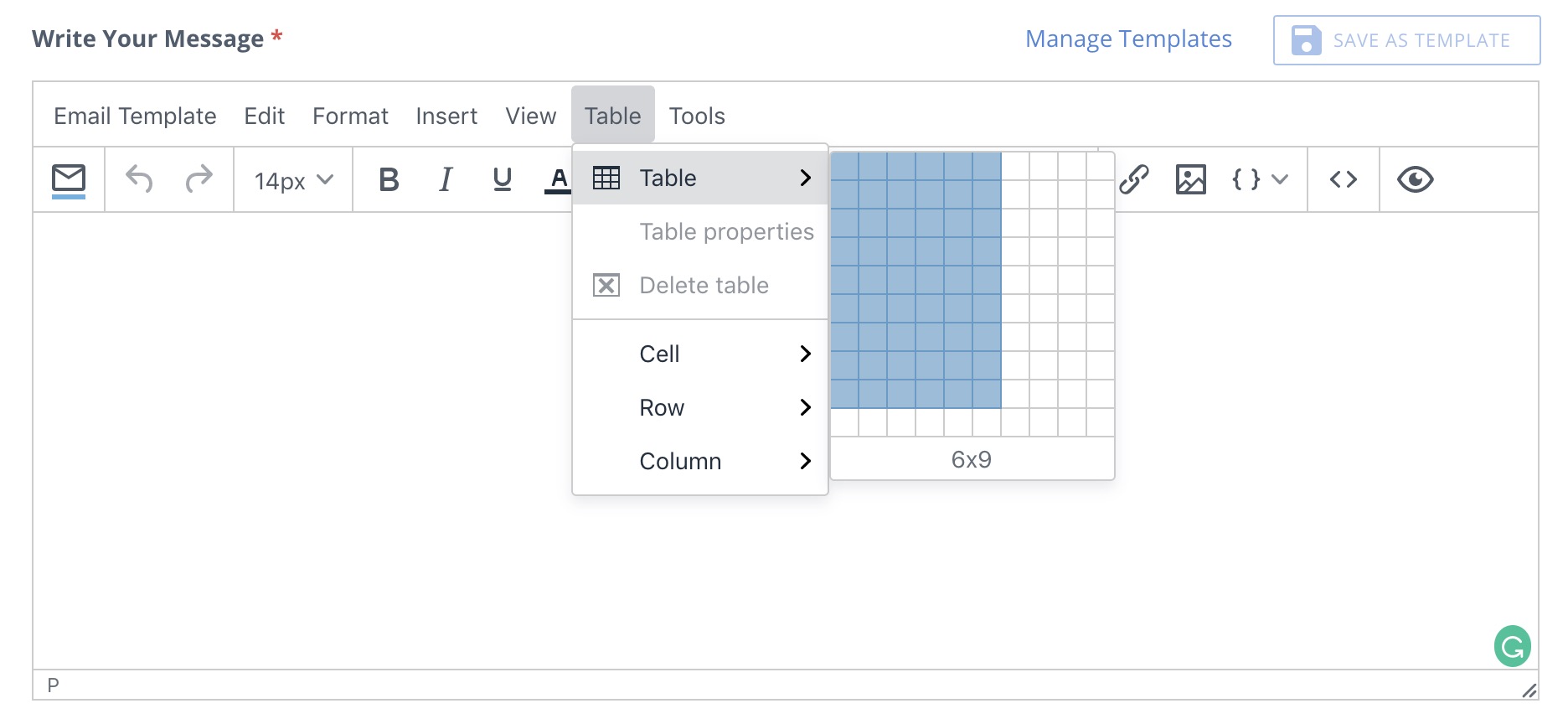 You can easily edit your table after creating, from the table settings below.