You can enhance your knowledge base articles by adding videos, images, horizontal line separators, code snippets or tables to them. Simply hit Enter — and you'll see a context menu with the corresponding options.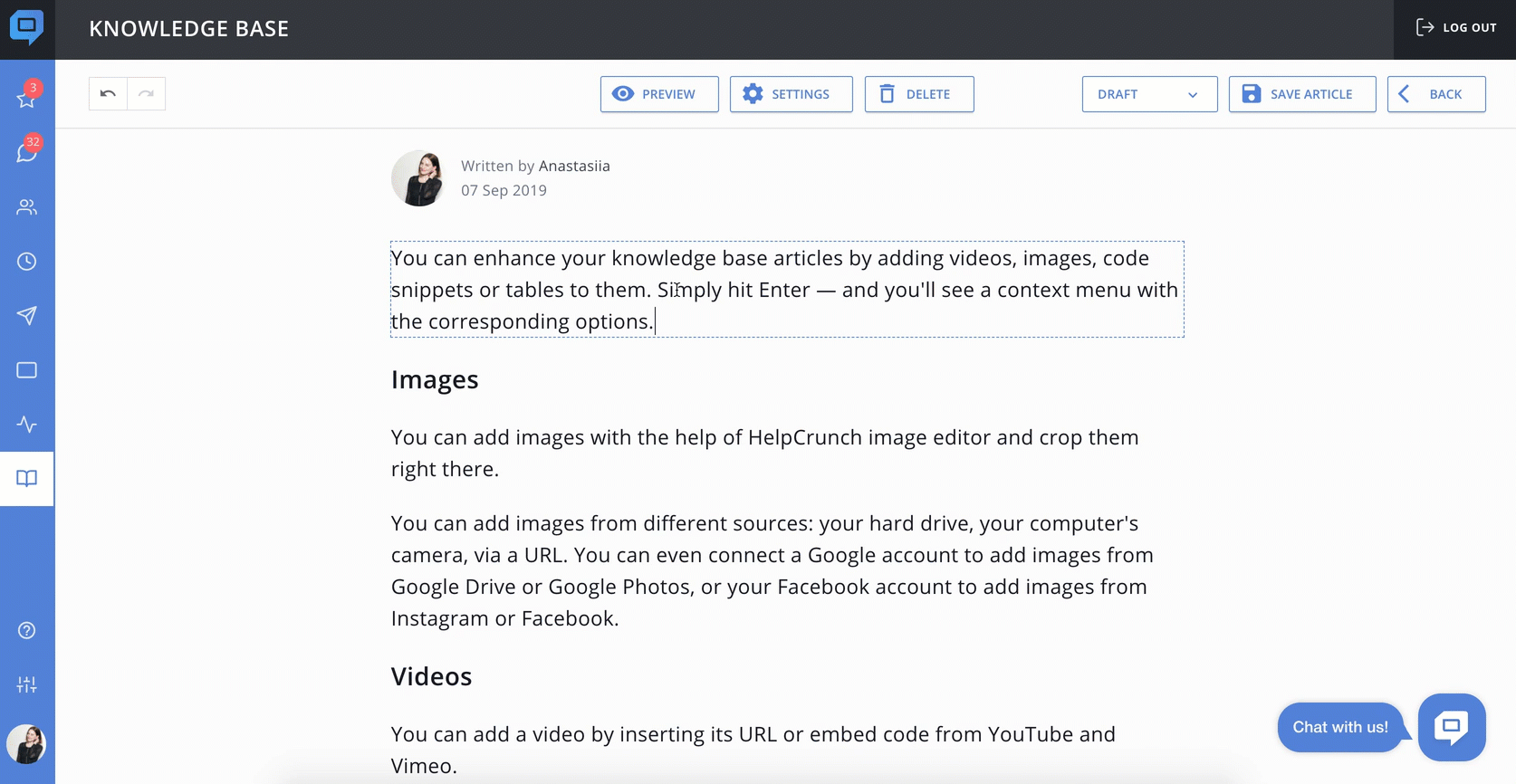 Images
You can add images with the help of HelpCrunch image editor and crop them right there.
You can add images from different sources: your hard drive, your computer's camera, via a URL. You can even connect a Google account to add images from Google Drive or Google Photos, or your Facebook account to add images from Instagram or Facebook.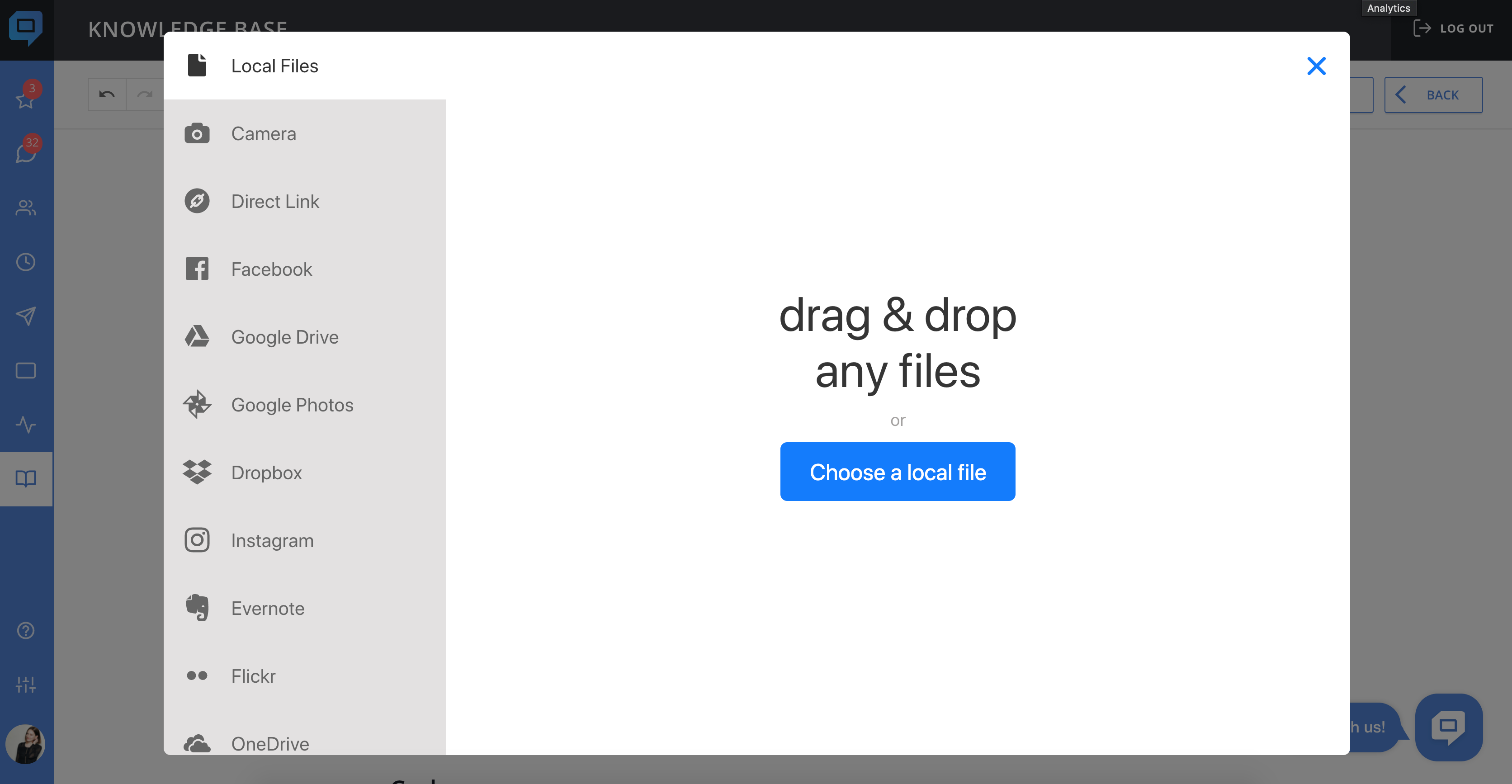 Videos
You can add a video by inserting its direct URL or embed code from YouTube and Vimeo.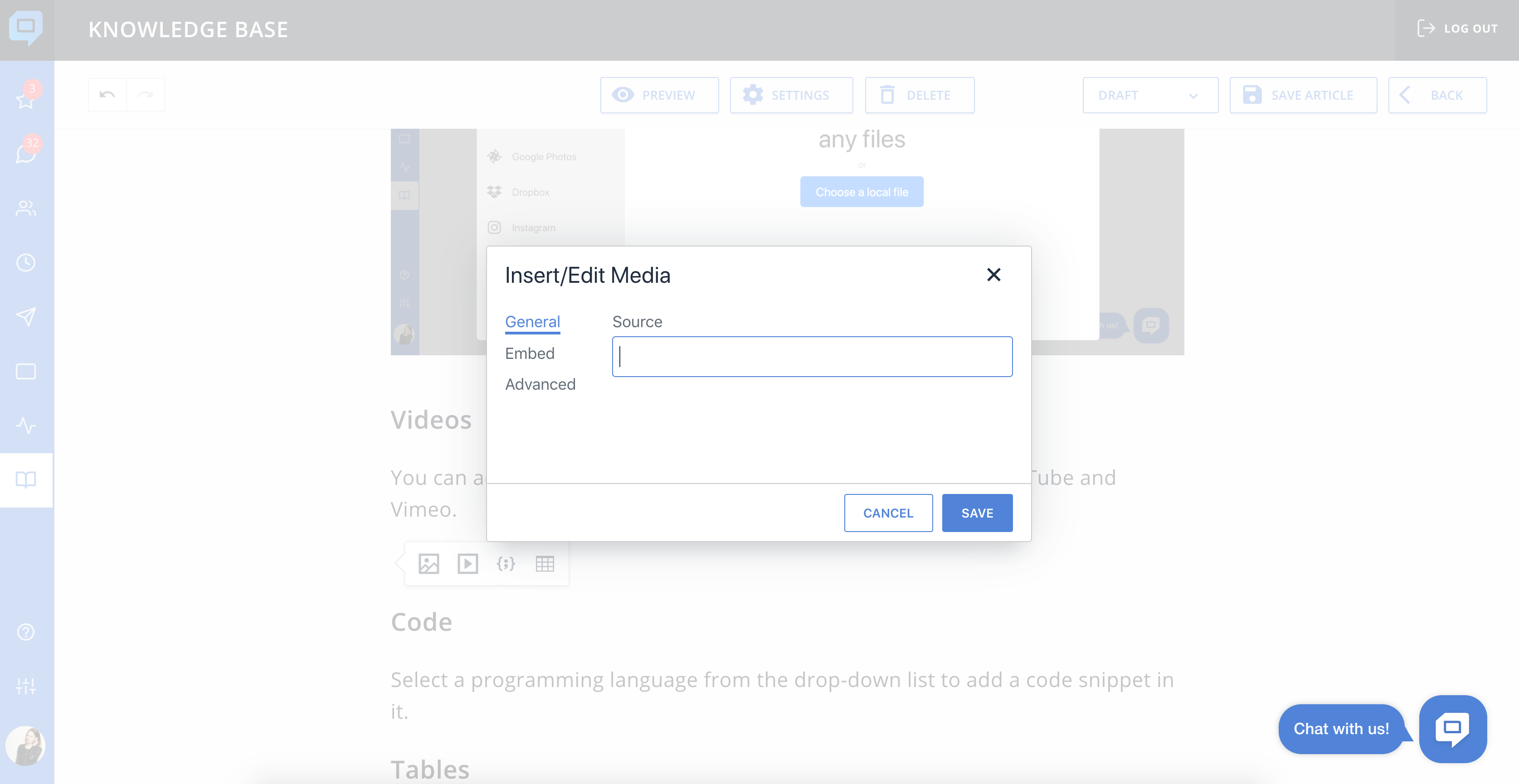 Code
You can add a code sample to your knowledge base article. Don't forget to select a programming language from the drop-down list to add a code snippet in it.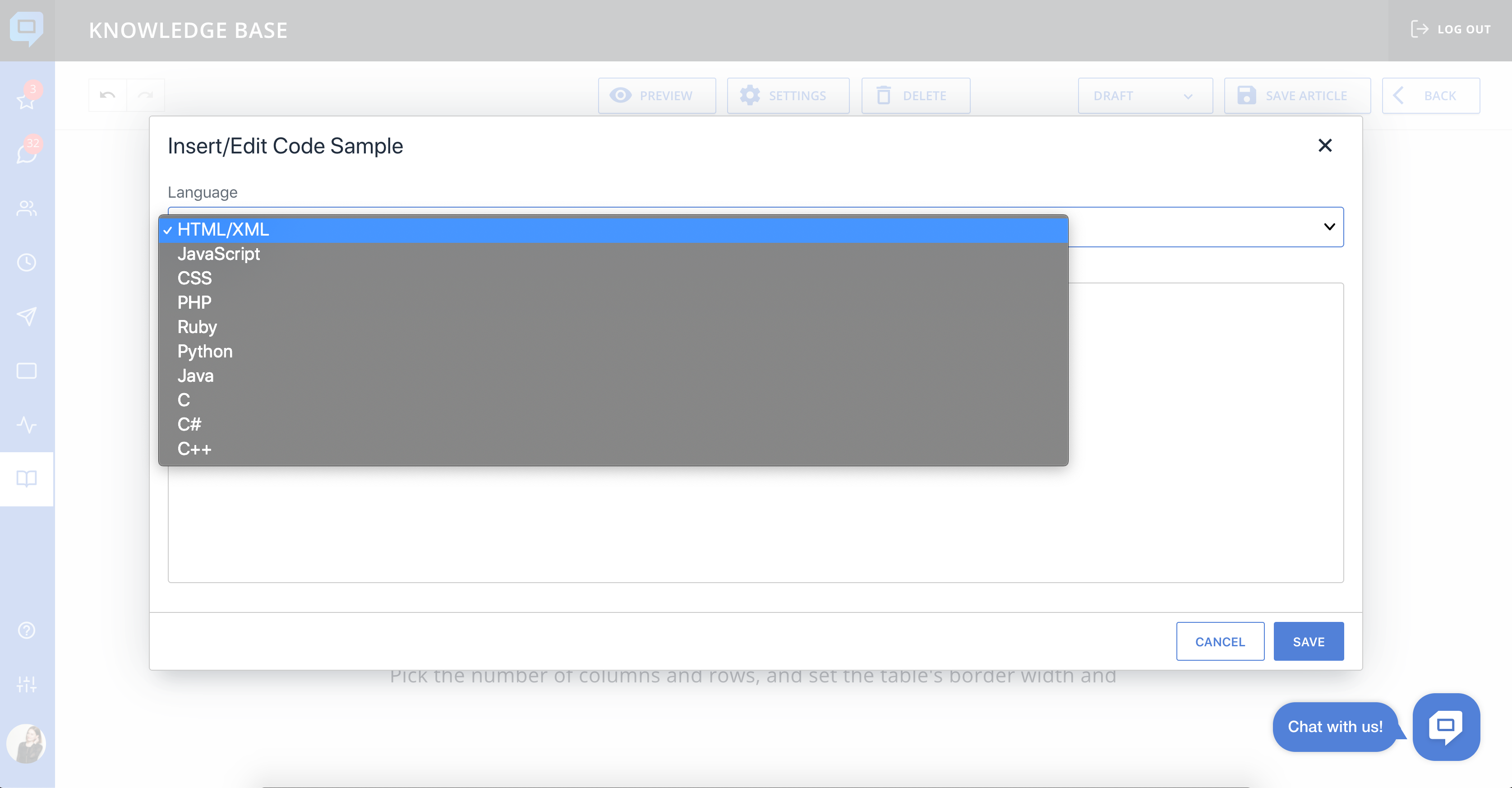 Tables
Pick the number of columns and rows, and set the table's border width and do whatever you want with your table in the 'Table properties' window.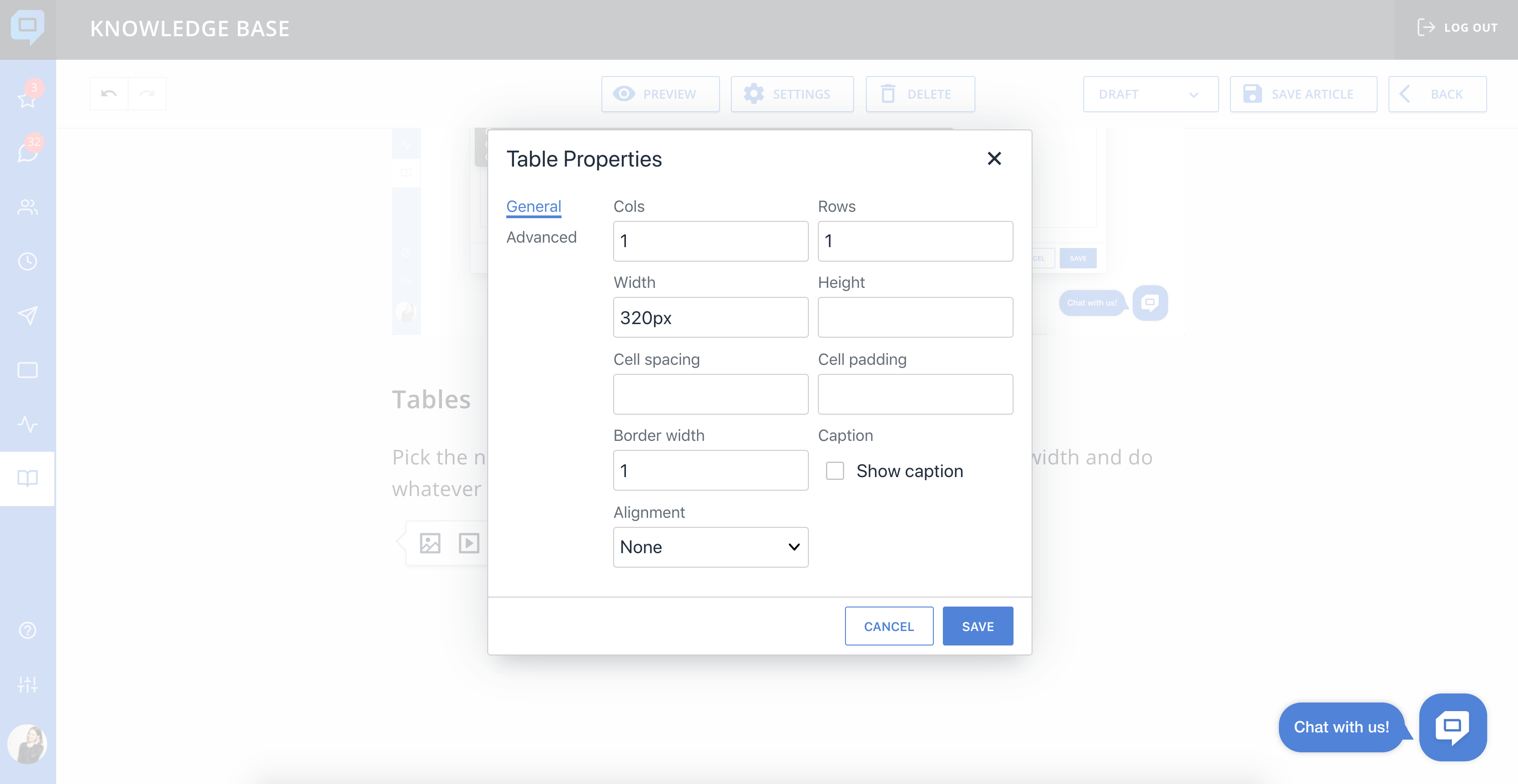 Horizontal Line separators
Simply hit enter to call the context menu and choose the horizontal line. Visual division of the page content might be very useful for long articles, and not only.