Mobile devices have much smaller screens, which means you cannot waste a pixel without a reason. That's why we provide a separate set of settings for the chat on mobile.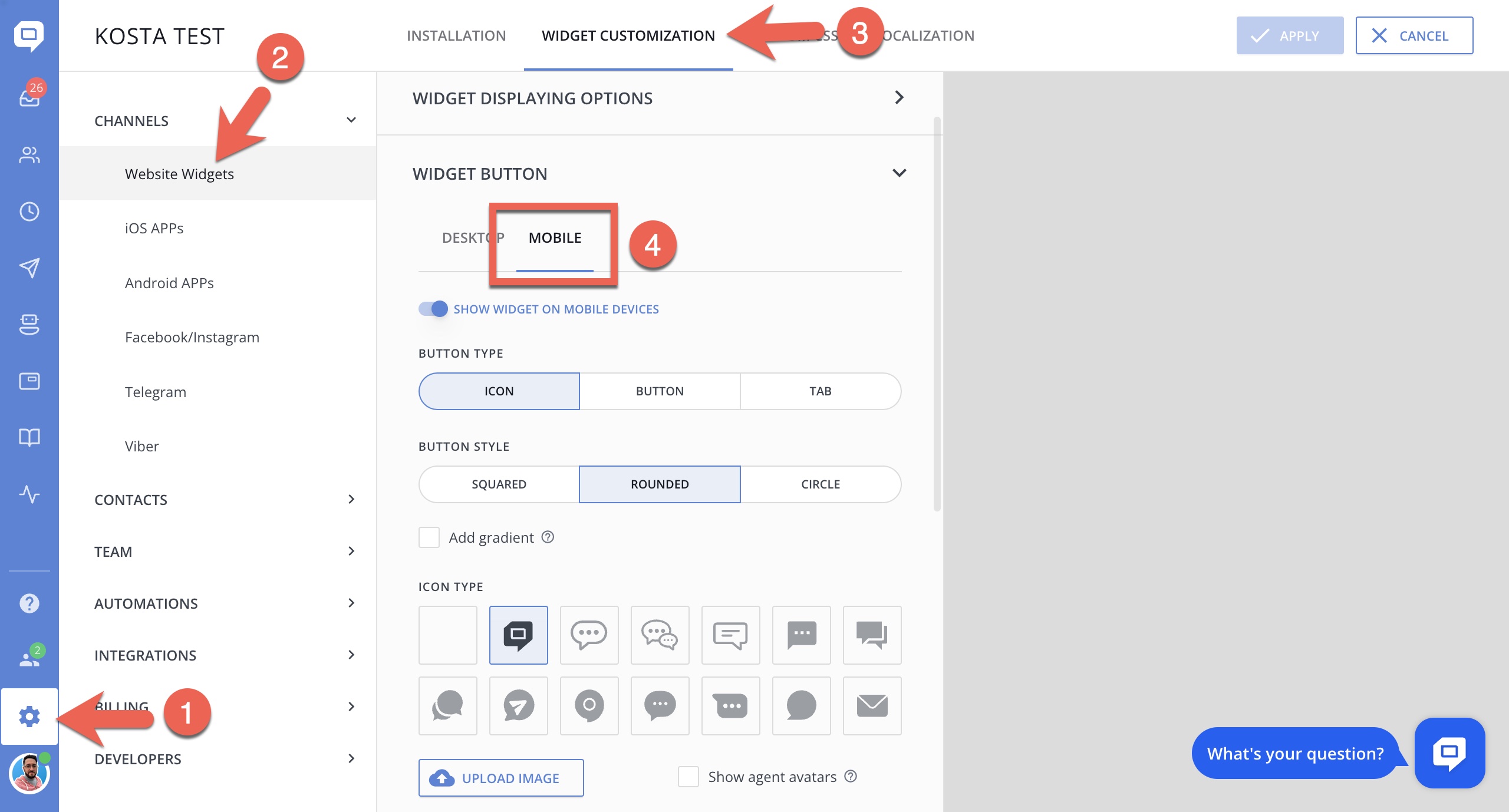 You can do pretty much same as for a desktop. Change chat button type and shape, its icon, position etc..
What we recommend to do on mobile is disabling chat button text, because it might "eat" the precious spaсe on the screen, which is critical for smaller screens.