You need to start with choosing a live chat software that will fit your website and business needs perfectly. And yeah, you can't go wrong with HelpCrunch.
The process can differ slightly from tool to tool, but the general guidelines are identical.
After you sign up and create your HelpCrunch account, the whole installation process takes a couple of copy-paste clicks and about 3 minutes. You can either follow the Installation Wizard recommendations or skip it and do the installation from your account's settings.
STEP 1. Copy the short code sample from your account's settings or Installation Wizard. It looks like this: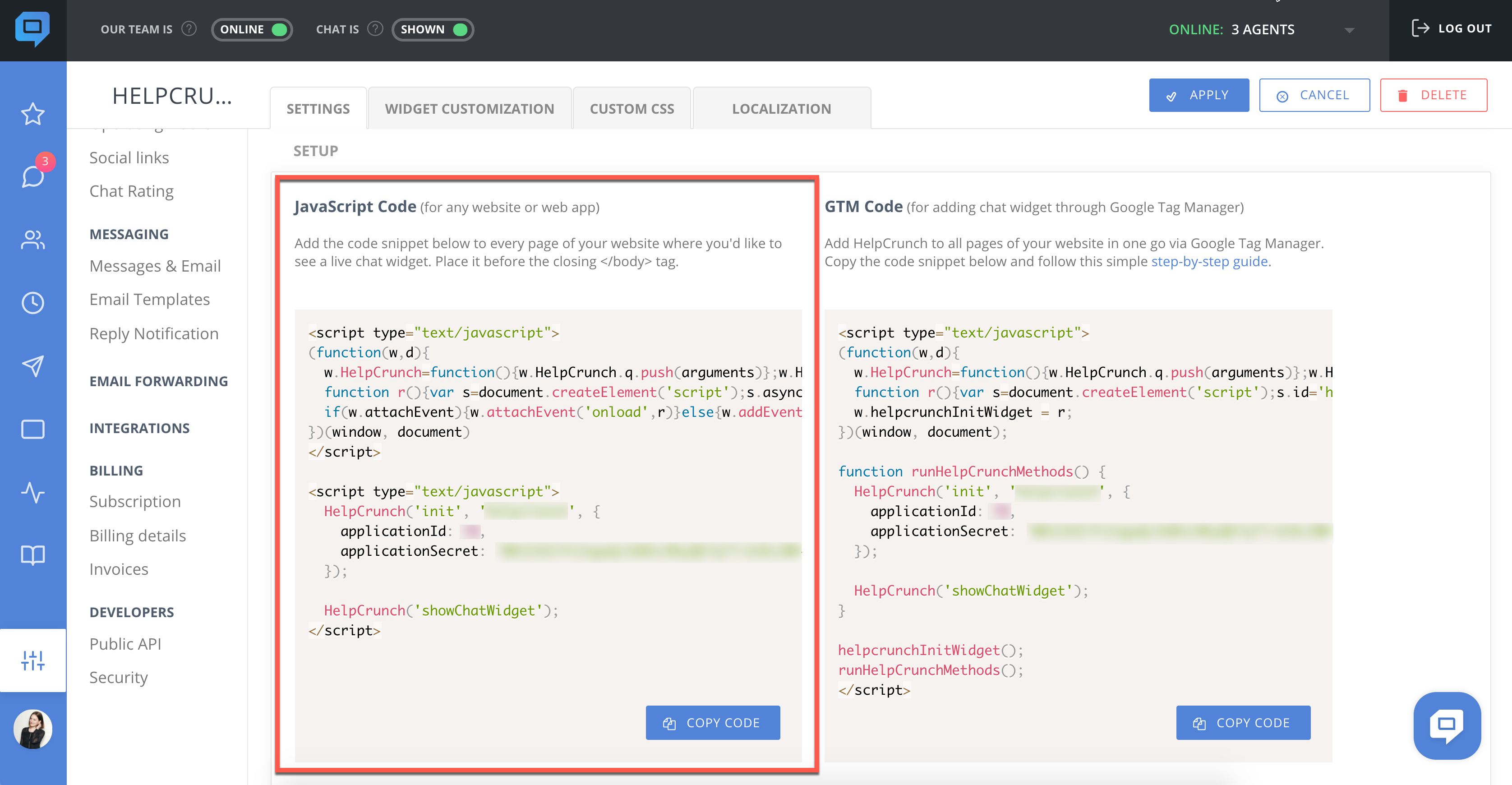 STEP 2. Paste the code snippet you've copied to every page of your website on which you'd like to have a live chat widget right before the </body> tag.
That's it, that's the whole installation. When done, your website or app will have a small live chat button at the bottom right corner. You can change its look and texts in HelpCrunch settings, but the most important thing is that your customers now have a real-time communication channel with you.