When it comes to live chat support, the golden rule should be 'the faster the better'. If you can't guarantee your customers a real-time communication, there's no point in getting chat in the first place.
According to the SuperOffice's study, which is often quoted in many related publications, the live chat average response time should be 2 minutes.
But that is in fact the longest time you can afford. You should aim to answer in seconds and give customers a real-time communication. We at HelpCrunch try to keep it 1 minute or less.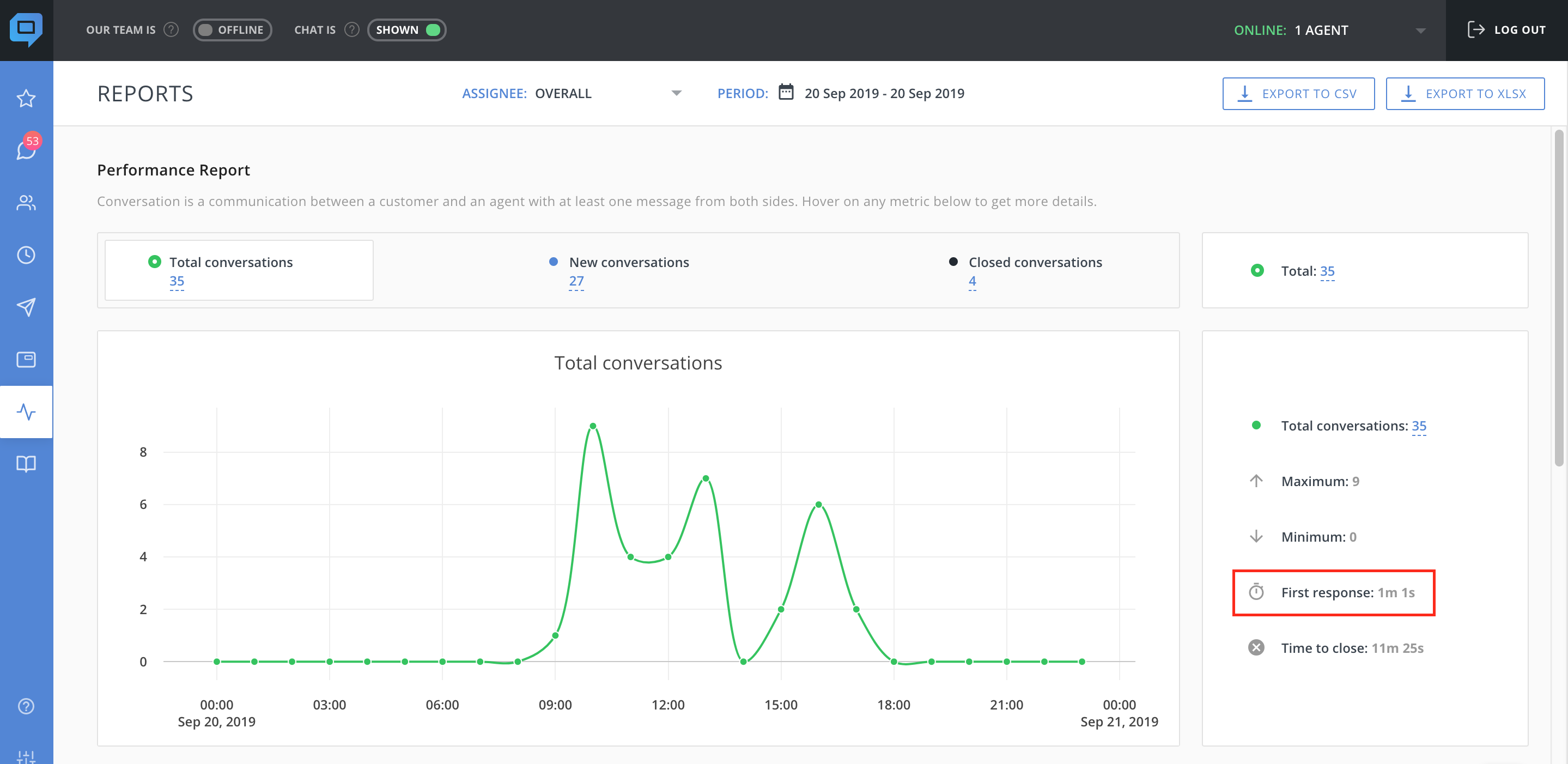 BTW, you can easily track this metric with HelpCrunch as it offers performance reports tracked every day for each of your team members.
As to the first response time, there are splits over it.
If you don't provide 24/7 customer support, it's okay to not answer immediately outside working hours as long as you have a clear warning message or an offline form like in HelpCrunch where you warn that you're offline and get back to a person via email.
But during your working hours, 'the faster the better' rule applies.