Live chat is a customer support channel allowing customers to communicate with businesses in real time right on their websites or from an app using a specific software. And it is one of the most popular customer support channels along with emails and call centers, I suppose.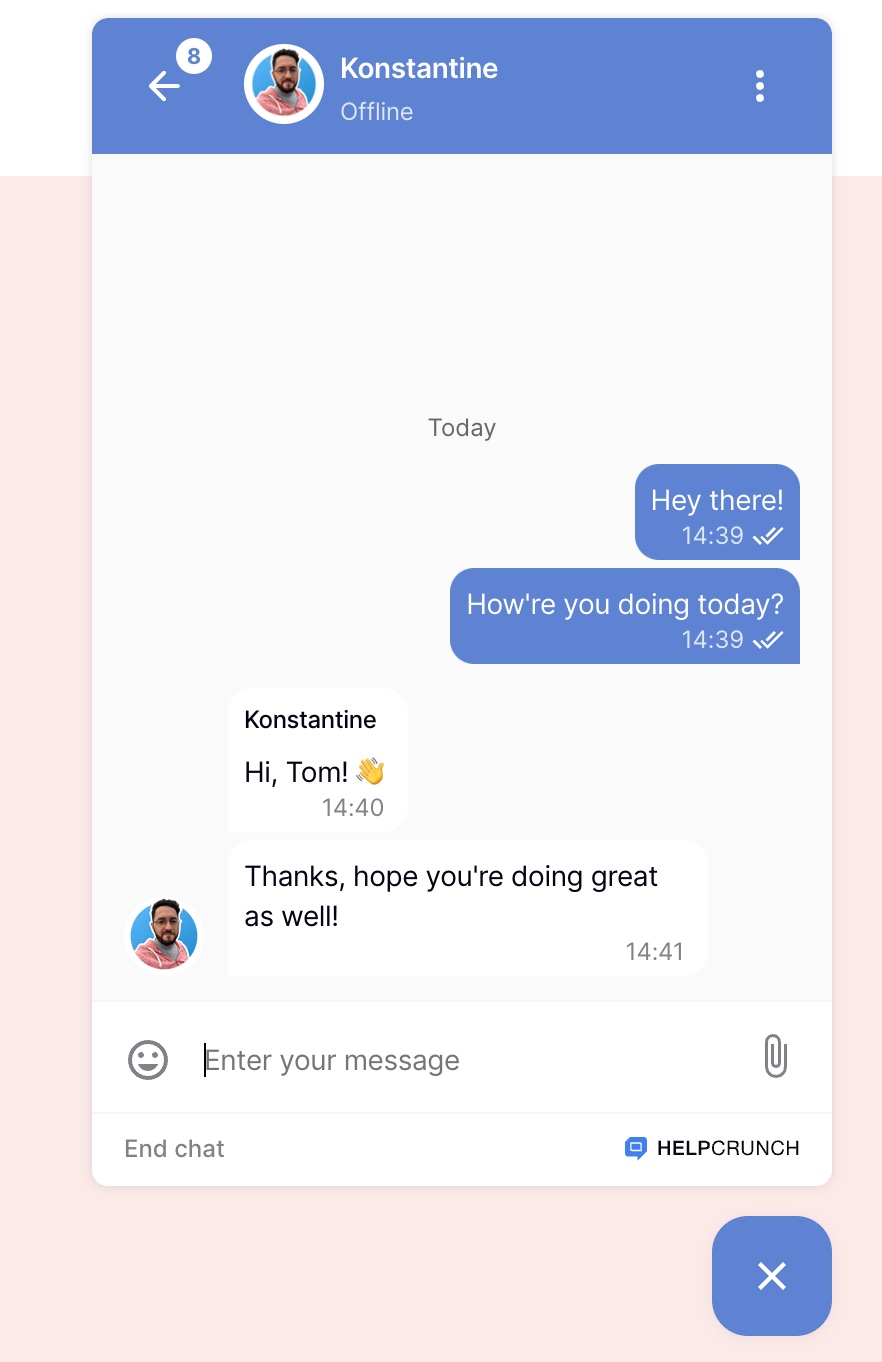 Live chat software is probably the most important part of the whole deal. If businesses want to provide live chat support, they should install a live chat software on their websites or apps. Once they do, their websites or apps will have a small live chat button for customers to use.
Customers can click the button, open a chat window and talk to customer support representative in real time. In a perfect scenario, the whole experience should feel like using WhatsApp or Facebook Messenger — easy, fast and intuitive.
Live chat software
While looking for live chat software, it's always better to take a more versatile tools which will connect all the customer support channels under one dashboard and are easily scalable.
For instance, if you go with HelpCrunch, you'll get a multi-functional customer service tool offering not just live chat, but also email support, knowledge base, help desk and much more. Basically, you install HelpCrunch on your website by copypasting a few lines of code.