Just follow these simple steps to install the HelpCrunch live chat in less than a minute.
STEP 1. Log in to your Big Cartel dashboard, go to your Account and make sure the 'Maintanance mode' is turned on.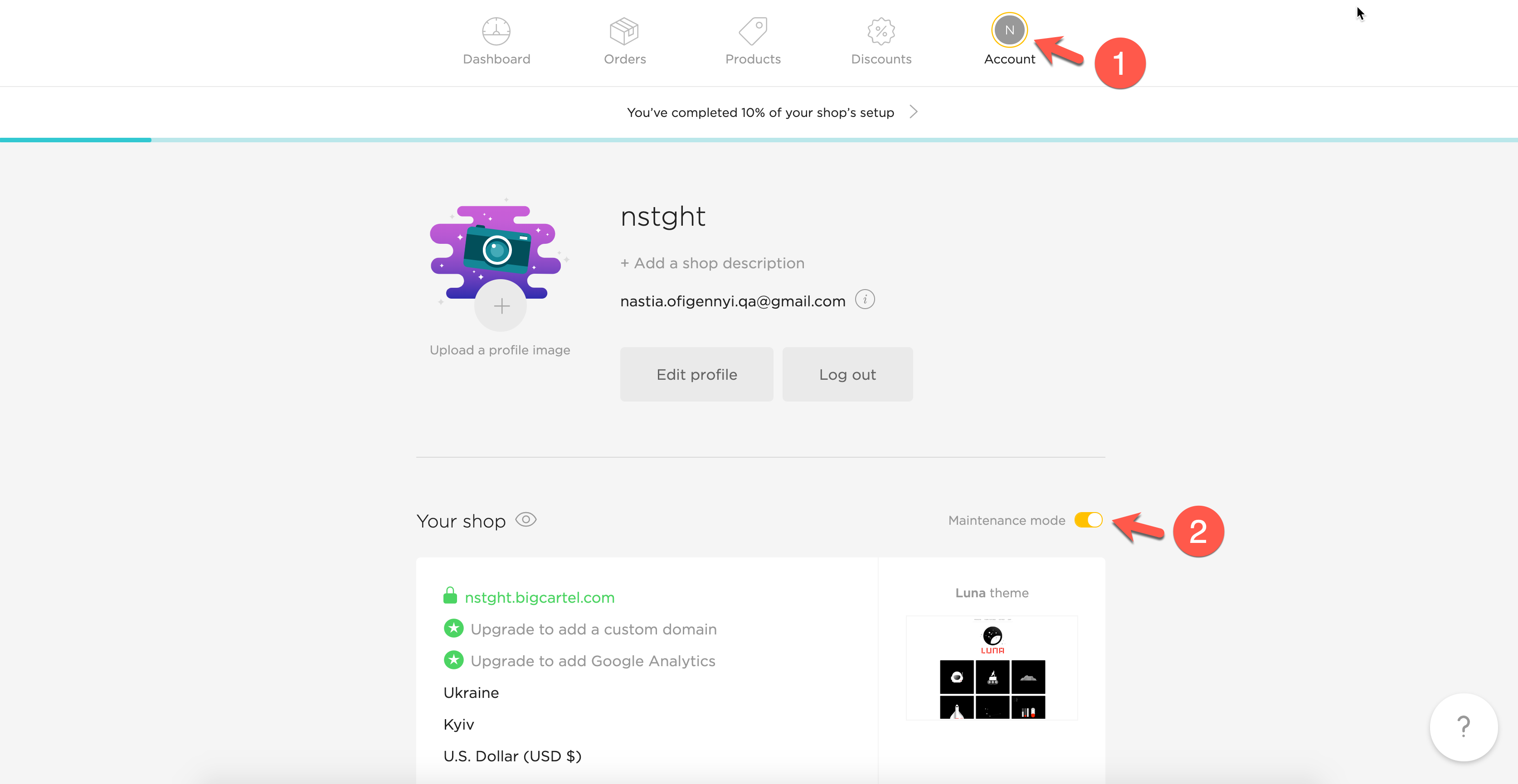 STEP 2. Click the 'Customize design' button.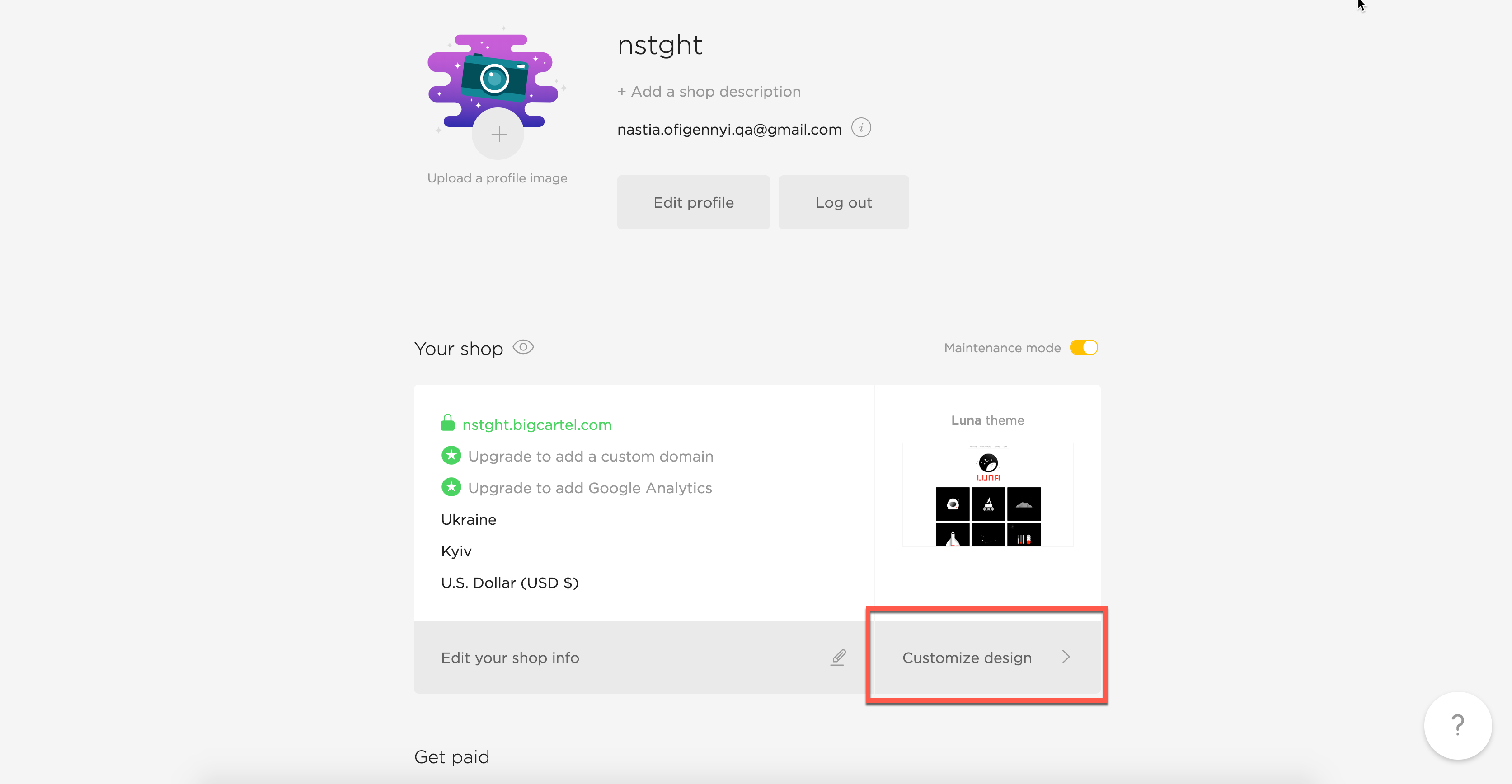 STEP 3. Click the angle brackets at the top left of the menu and then choose the 'Layout' option from the Advanced settings. You'll see a field where you can paste your HelpCrunch widget code. Let's get the code now.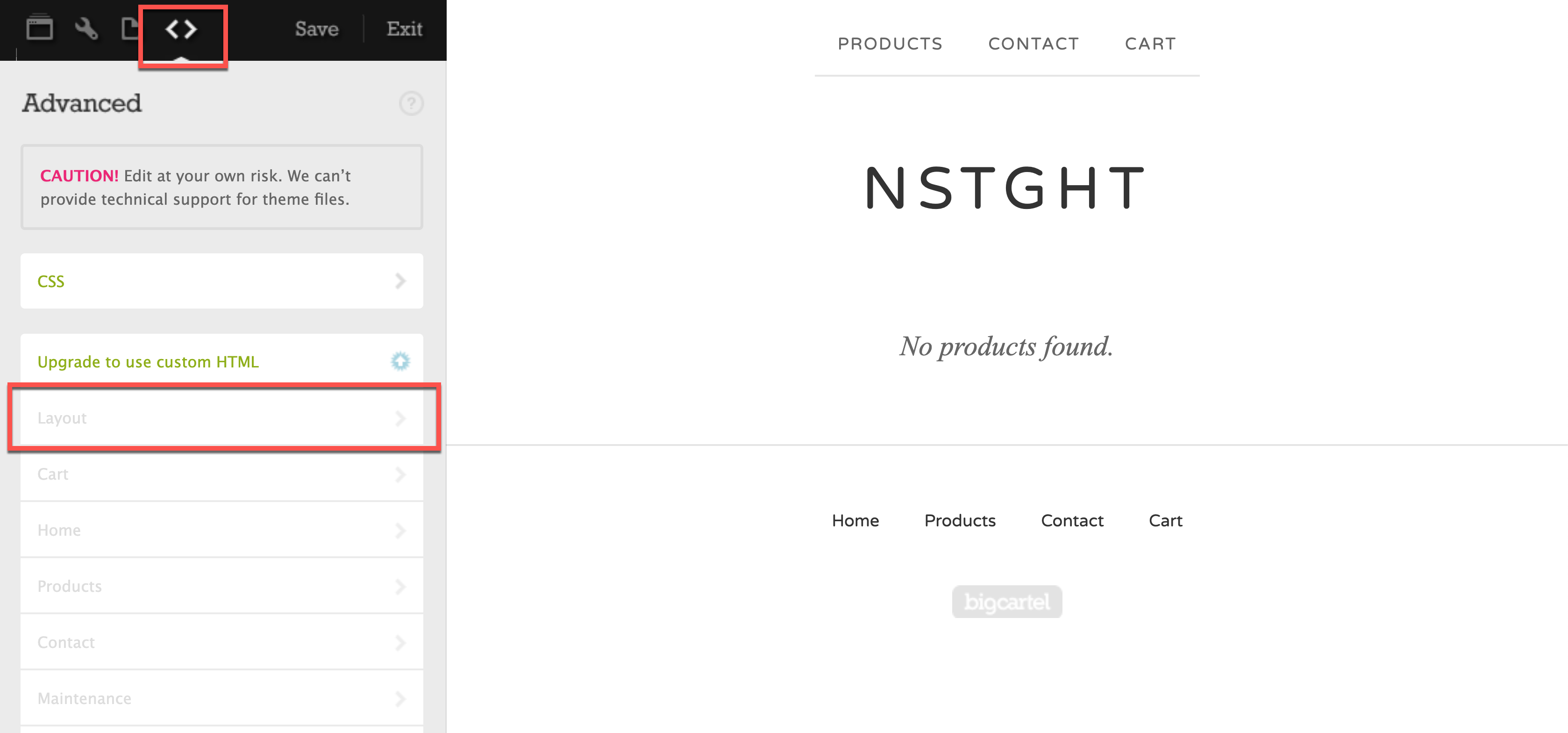 STEP 4. Now log in to your HelpCrunch account, go to Settings → Website Widgets → Your Website and copy your JavaScript code snippet. Paste it to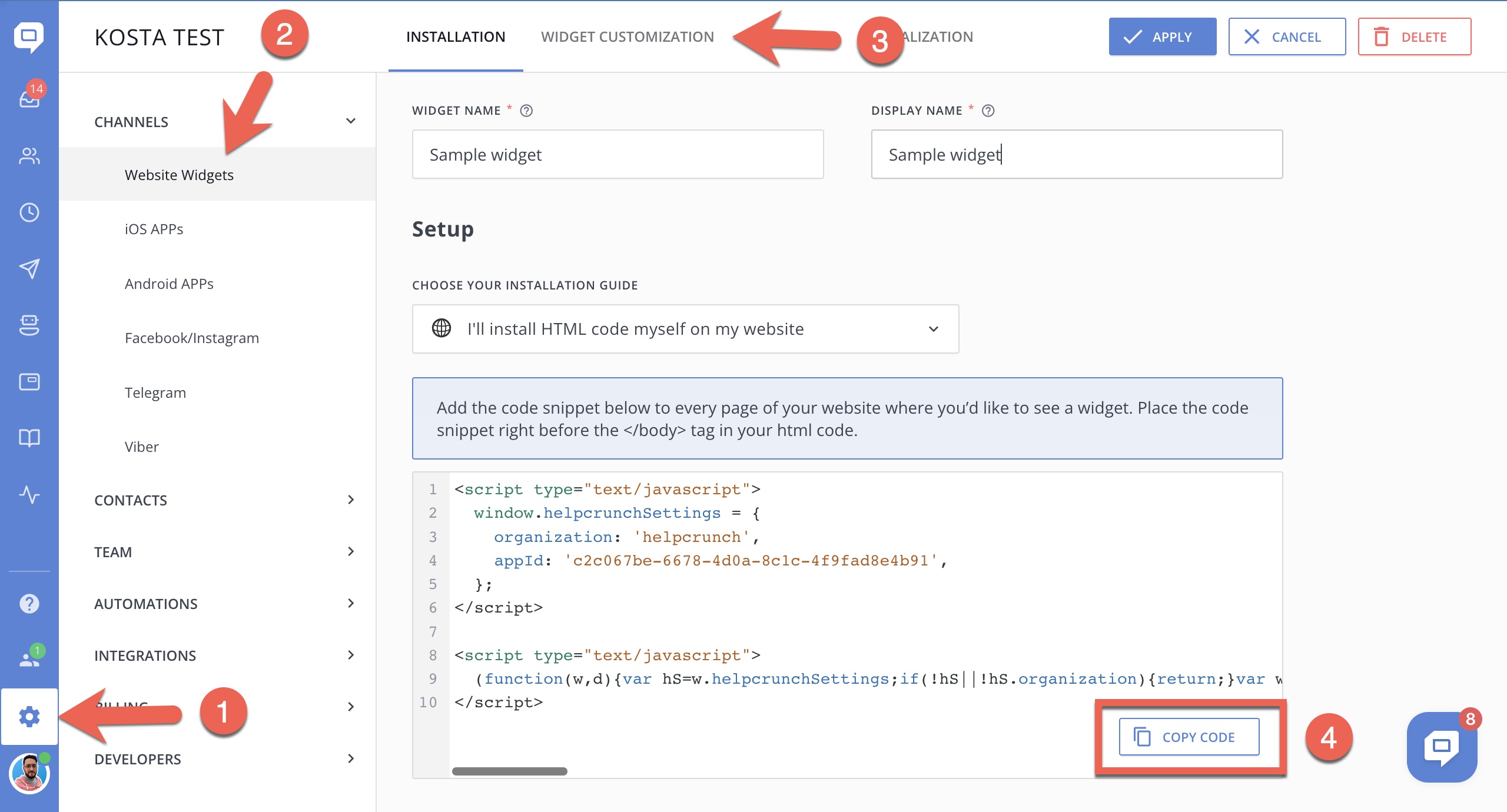 STEP 5. Go back to your Big Cartel store and paste the code into the html box just before the closing </body> tag. Don't forget to click 'Done' and save your changes.
Refresh your Big Cartel page and you'll see the HelpCrunch chat at the bottom right corner.