If you go Knowledge Base → Settings, you'll there's this whole section called 'Knowledge Base Appearance'. This is exactly where you can customize how your knowledge base will look like and change everything from its color scheme and logo to footer links.
Let's talk more about each customization option.
Colors
You can change the colors of knowledge base's header and categories.
You can also upload any image for your header in the 'Header Image' section. If you don't upload any image, the header will appear in the color you've chosen in the 'Color' section.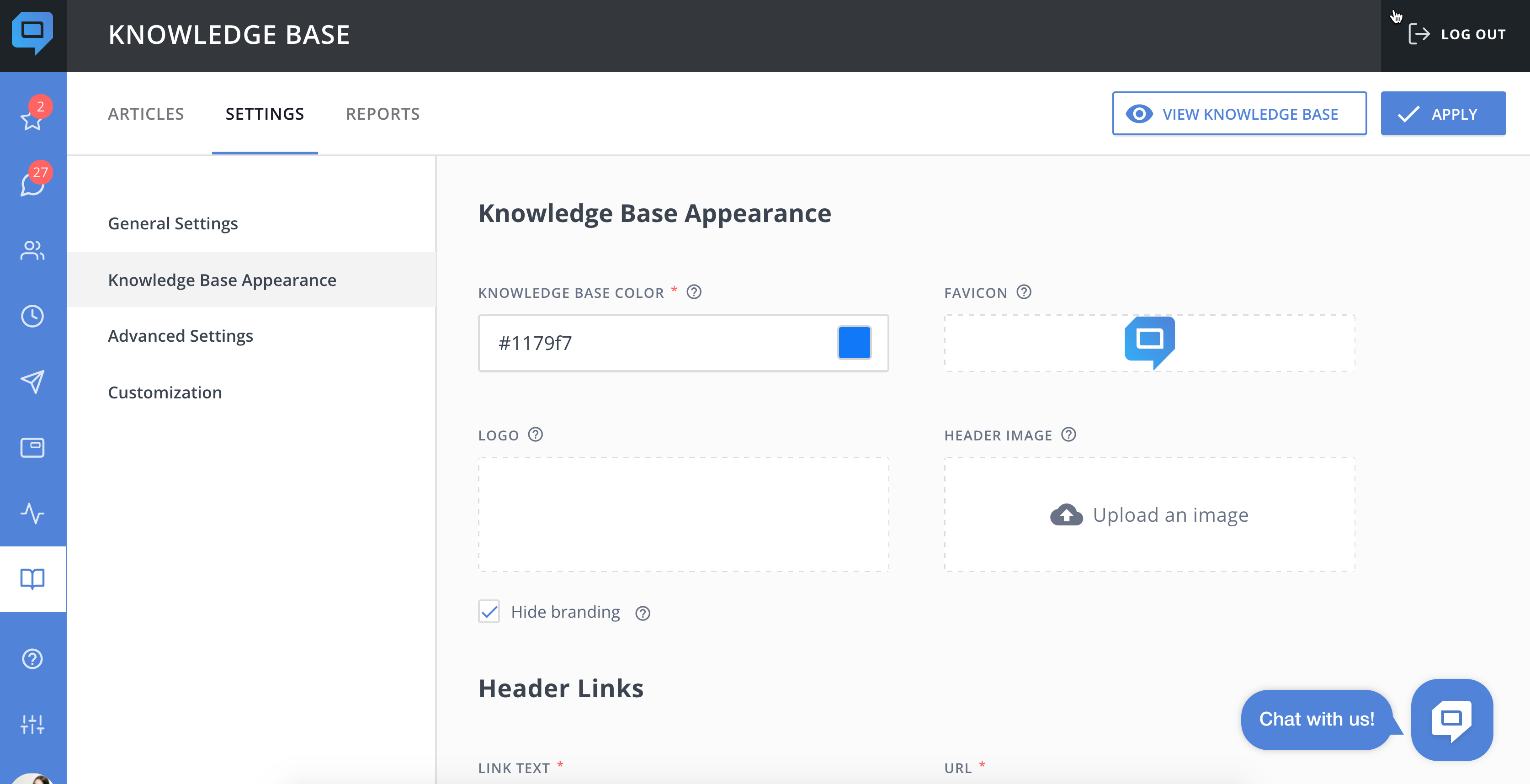 Favicon and logo
You can upload your custom favicon and logo.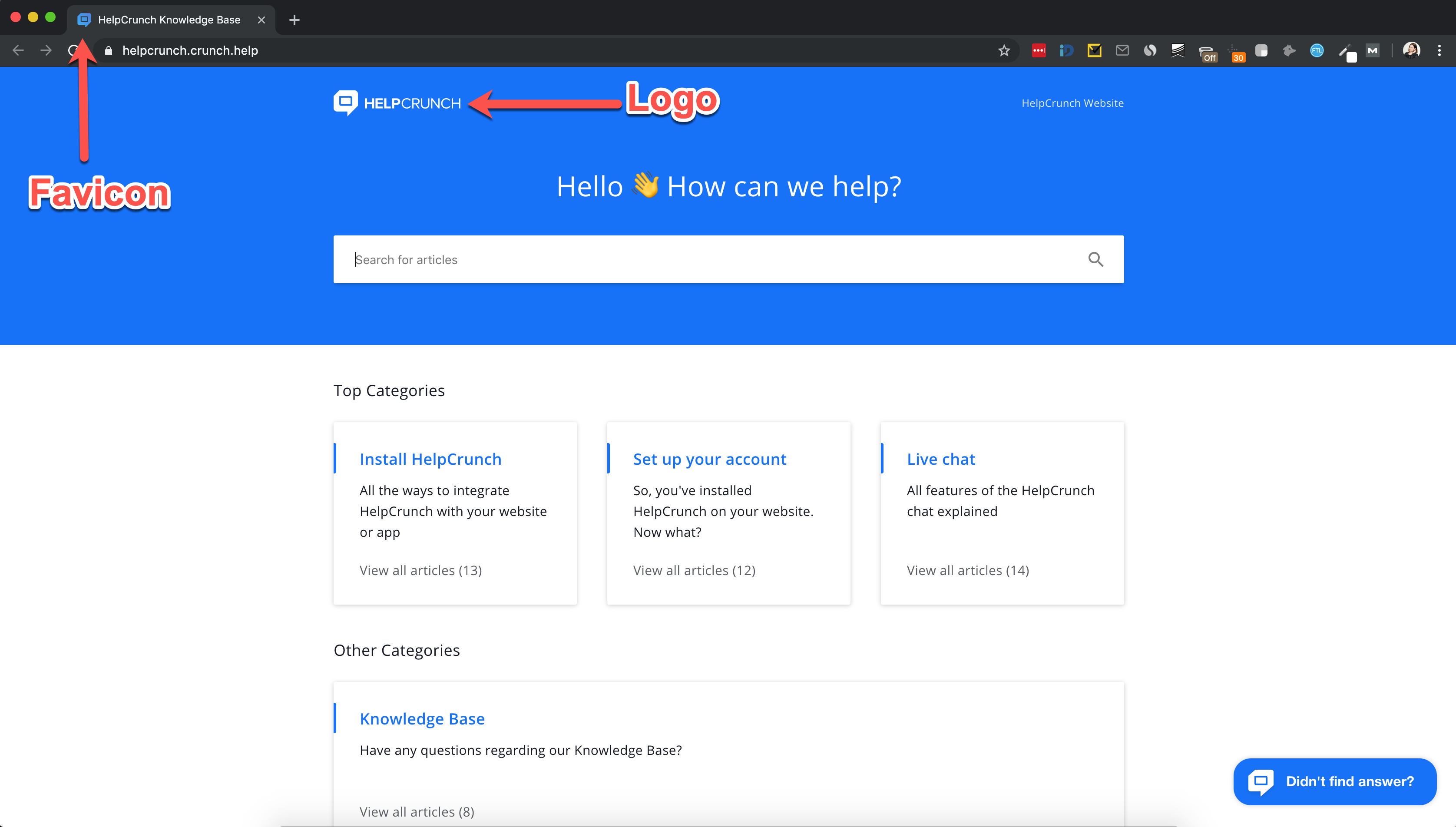 Hiding the 'HelpCrunch' branding
Every knowledge base powered by HelpCrunch contains our little branding in its footer by default. Here's how it looks like: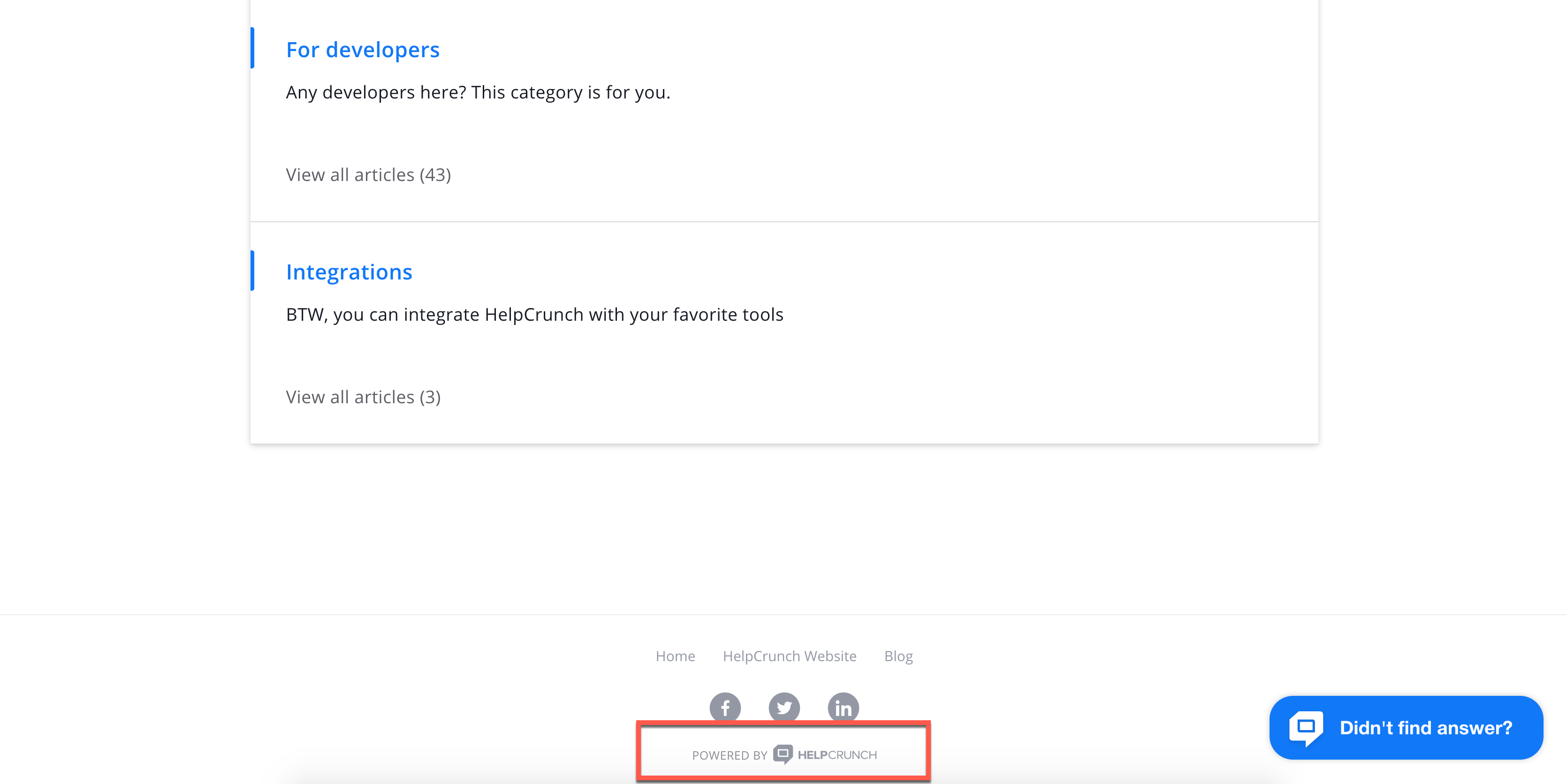 You can hide this branding though by checking the corresponding field in the Appearance Settings: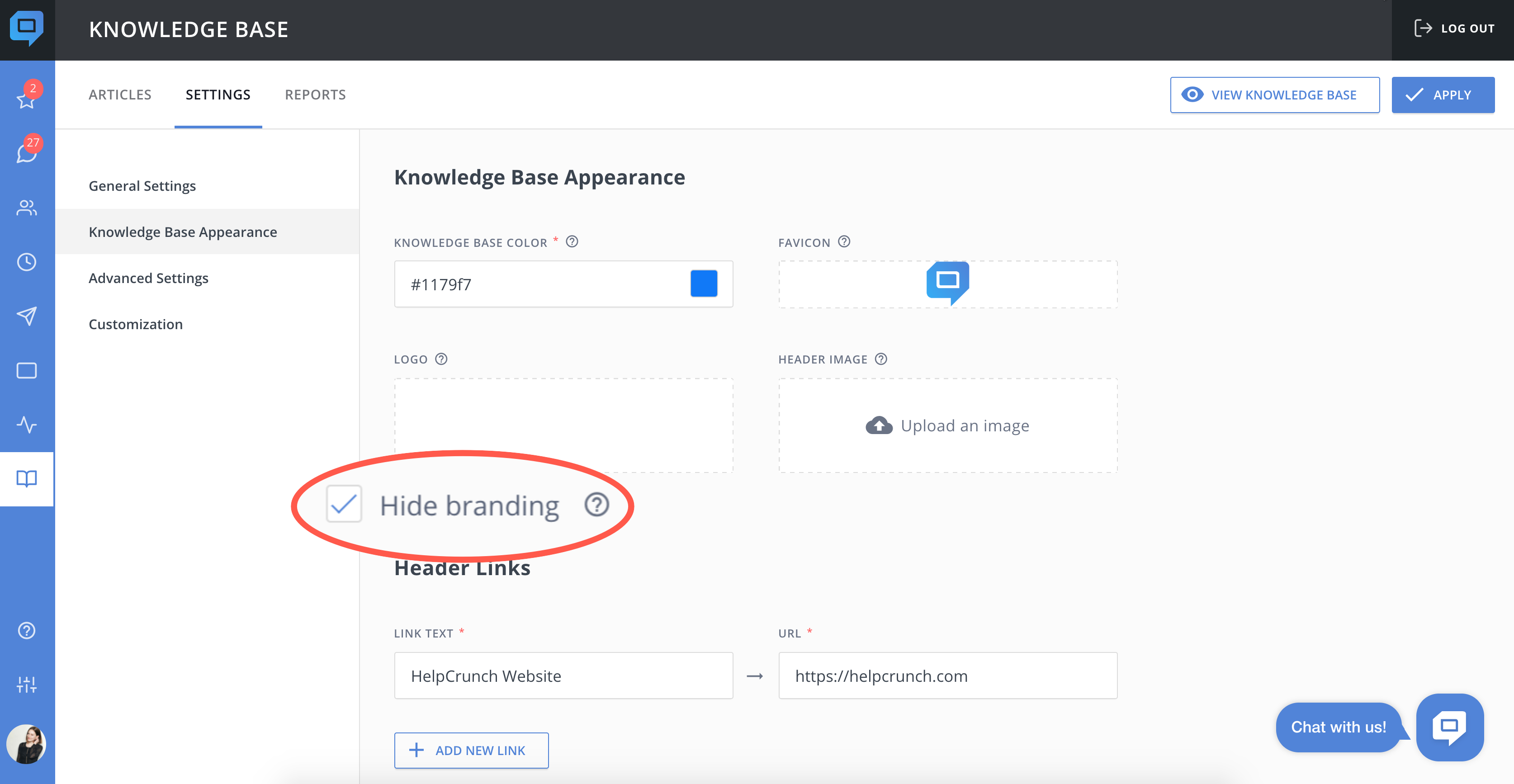 Header and footer links
You can add as many links as possible to your knowledge and place them in either its header or footer. Just press the 'Add link' button under the corresponding section and add a link and its anchor text.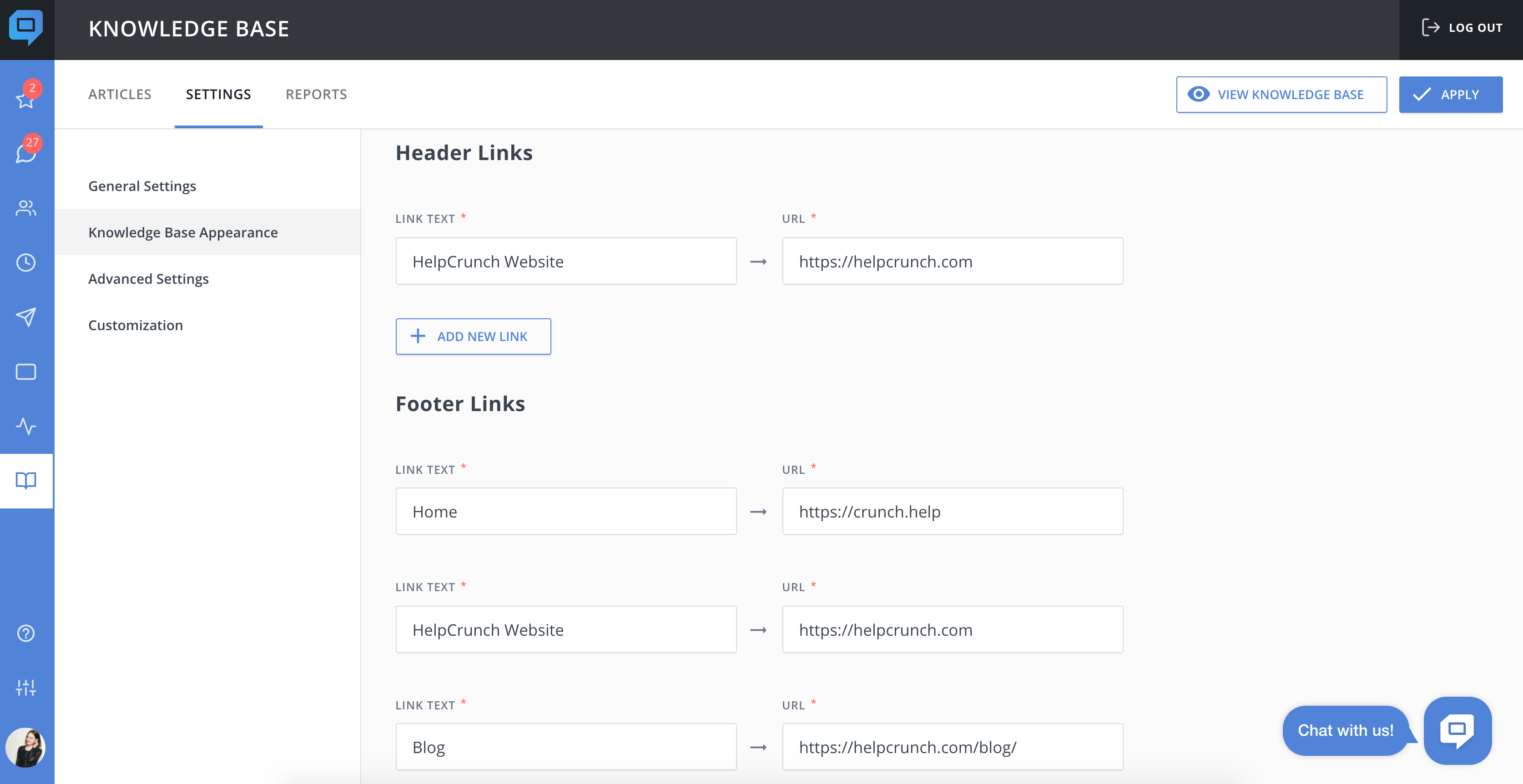 After you hit the 'Apply' button, your links will apear in the header and footer correspondingly:
Social media links
Don't forget to add your Facebook, Twitter, and LinkedIn accounts so that your readers could easily follow you there. The corresponding icons with your social media links will be accessible in your knowledge base footer.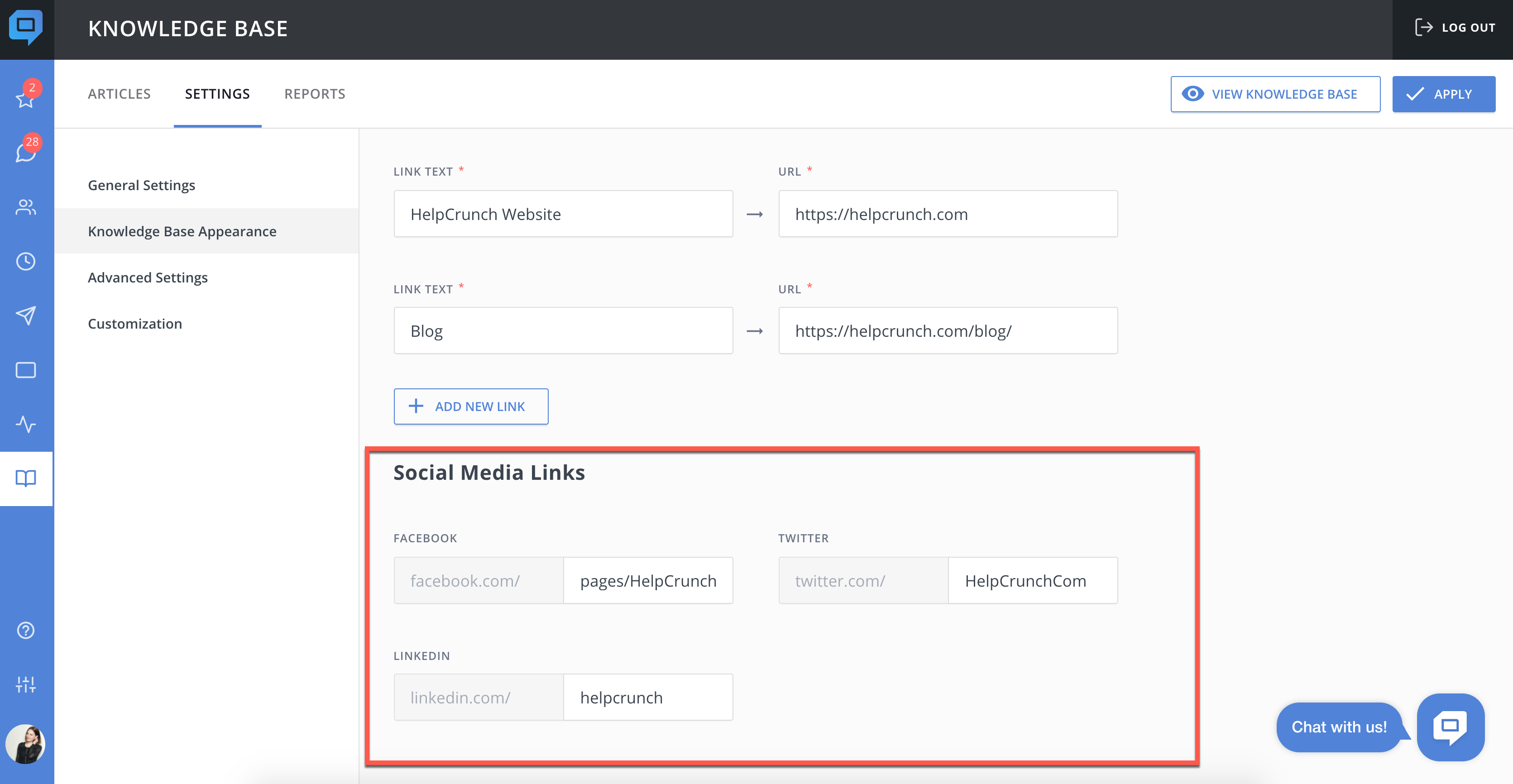 Advanced customization with CSS and JavaScript
If you feel like our customization options are not enough for your, we have another one for you. Instead of the 'Knowledge Base Appearance' section, you can also go strainght to the 'Customization' and paste your custom CSS or JavaScript code samples.
NOTE
Please make sure to use !important for your CSS rules in order to put them in effect, ignoring our default CSS rules.highlight_off