HelpCrunch has been designed to work effectively both when your team is available and when it's away.
Online mode
Is used for real-time messaging when your team is available. You can help the visitors on the spot.
Offline mode
Enables communication with visitors when your agents are out.It's not necessary to say that you are offline, but you can let your customers know that they should not expect an immediate answer. It's designed in the way to assure customers that they will get help anyway and encourages them to leave contact details and messages.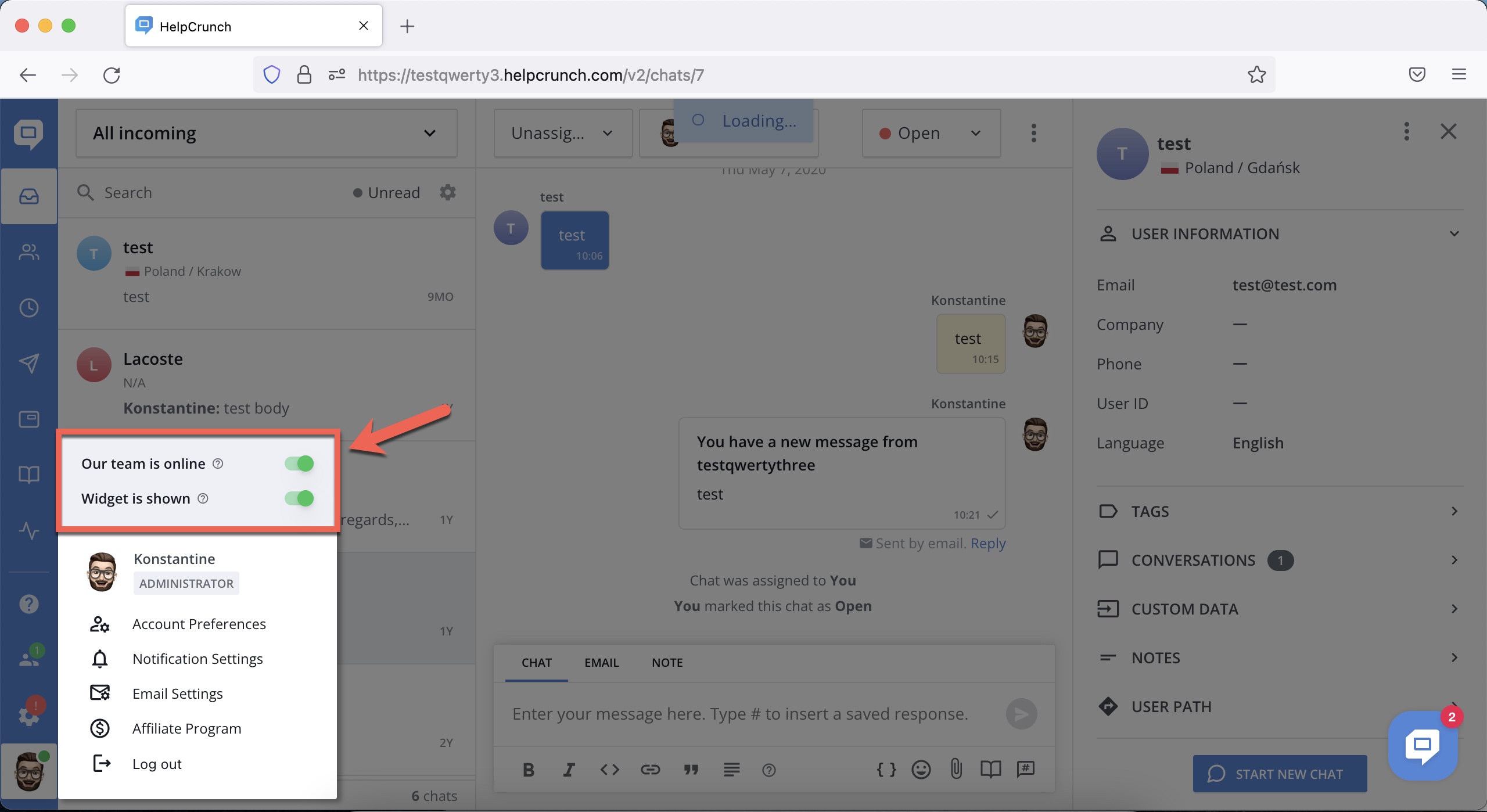 To switch between the modes, enter your account and click on the status button at the top of the page.
You can also decide whether to display the chat button or hide it from you website.
All the phrases in chat widget may vary between the modes. Both online and offline texts can be edited in Settings → Localization. Use default messages or invent your own phrases that suit your business goals.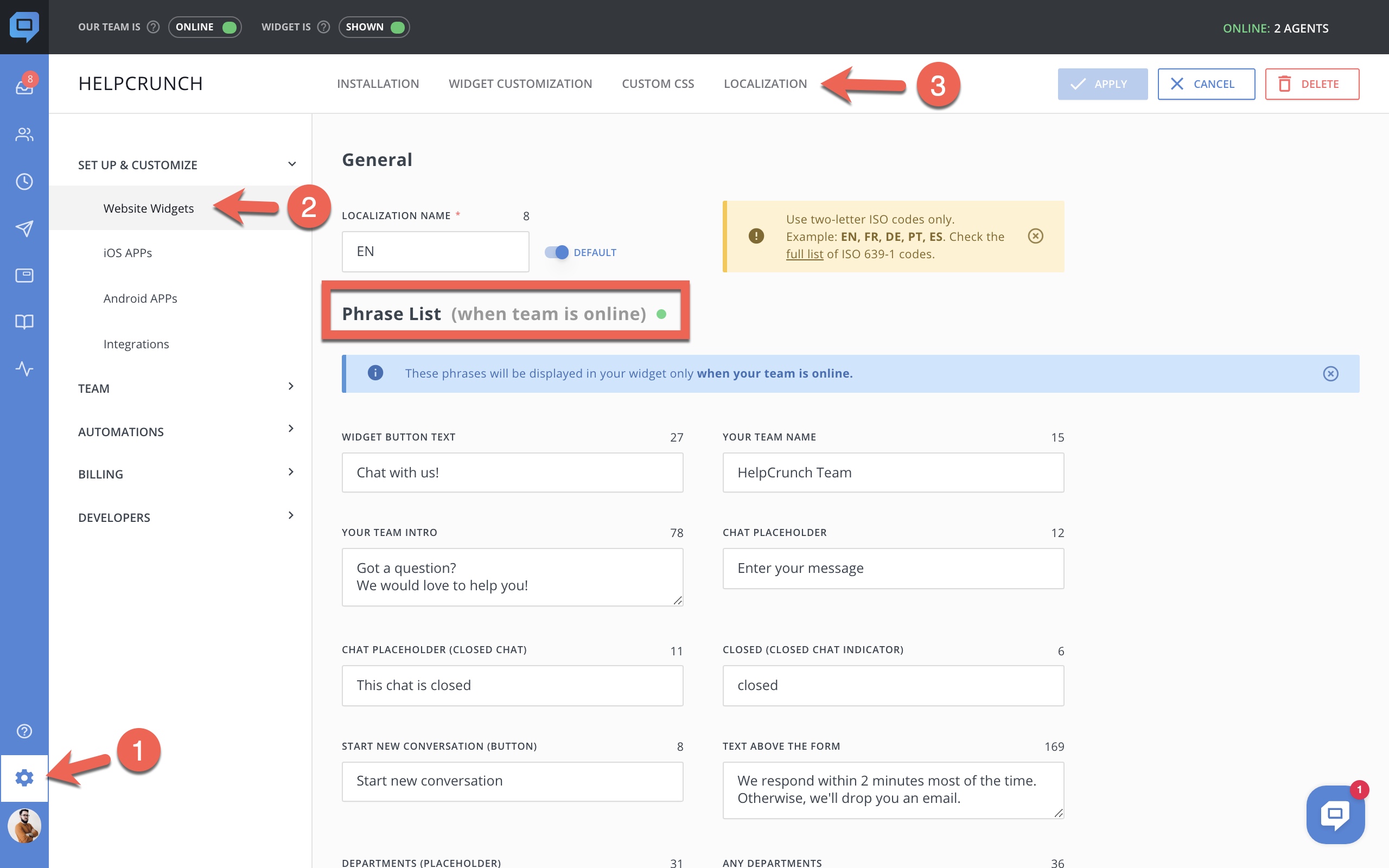 In online mode, visitors see a chat window with team avatars and names, status indicator and can live chat with you.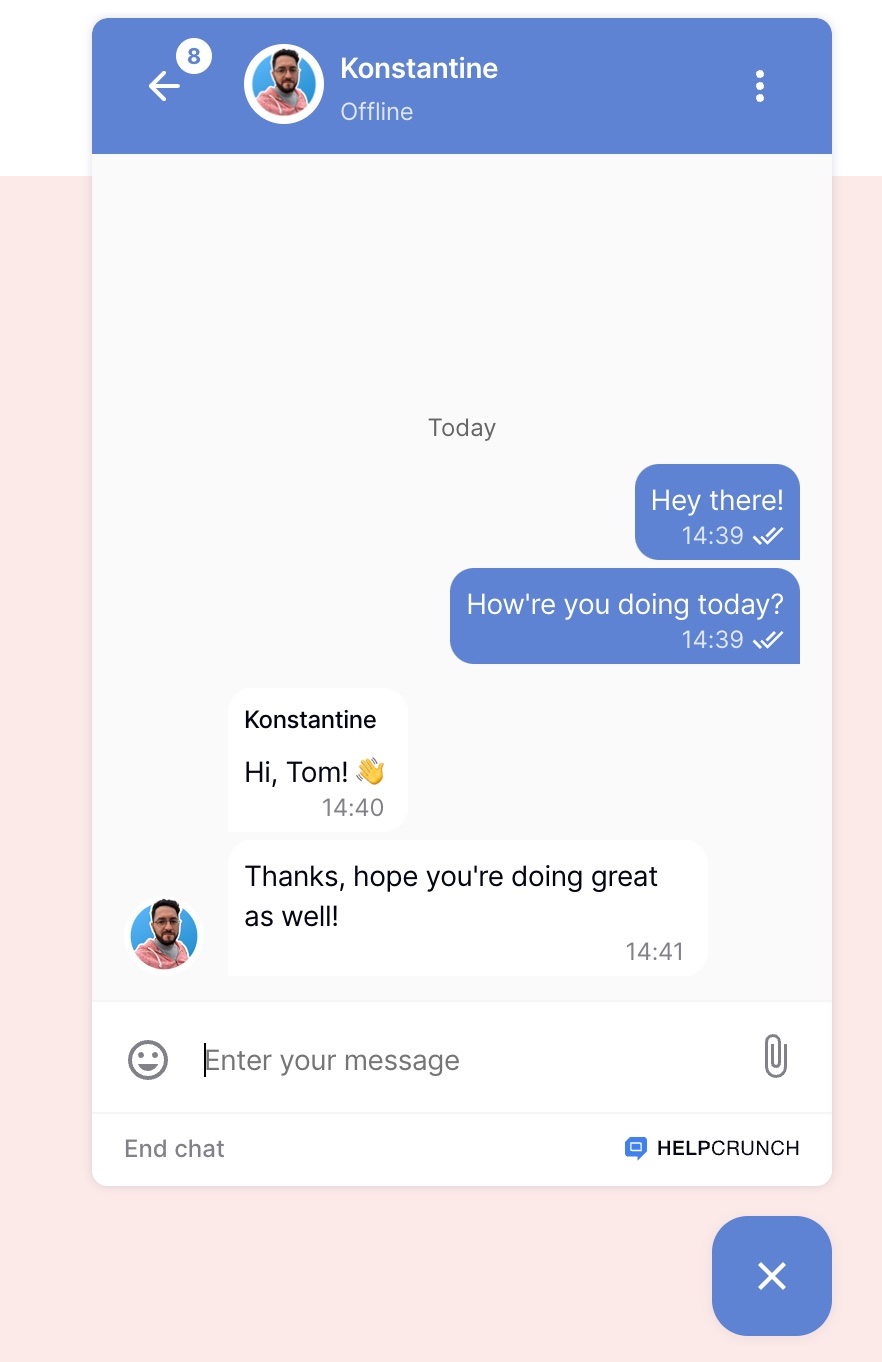 'Waiting message' can be displayed to let user know that free agent will enter chat as soon as possible.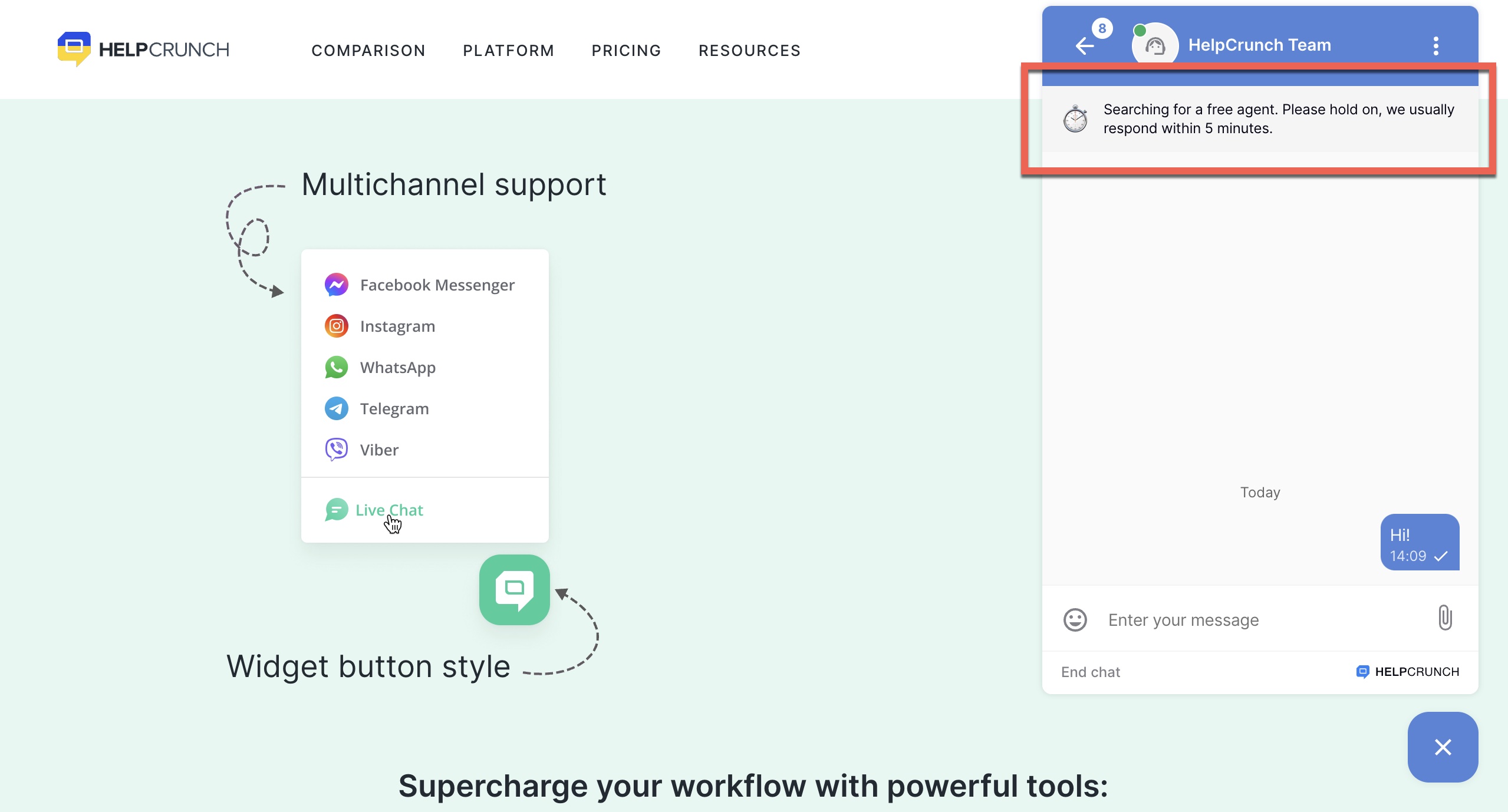 In offline mode, people can leave your messages, questions, or feedback right in chat and they will know that all communication will be delivered to your team and attended to.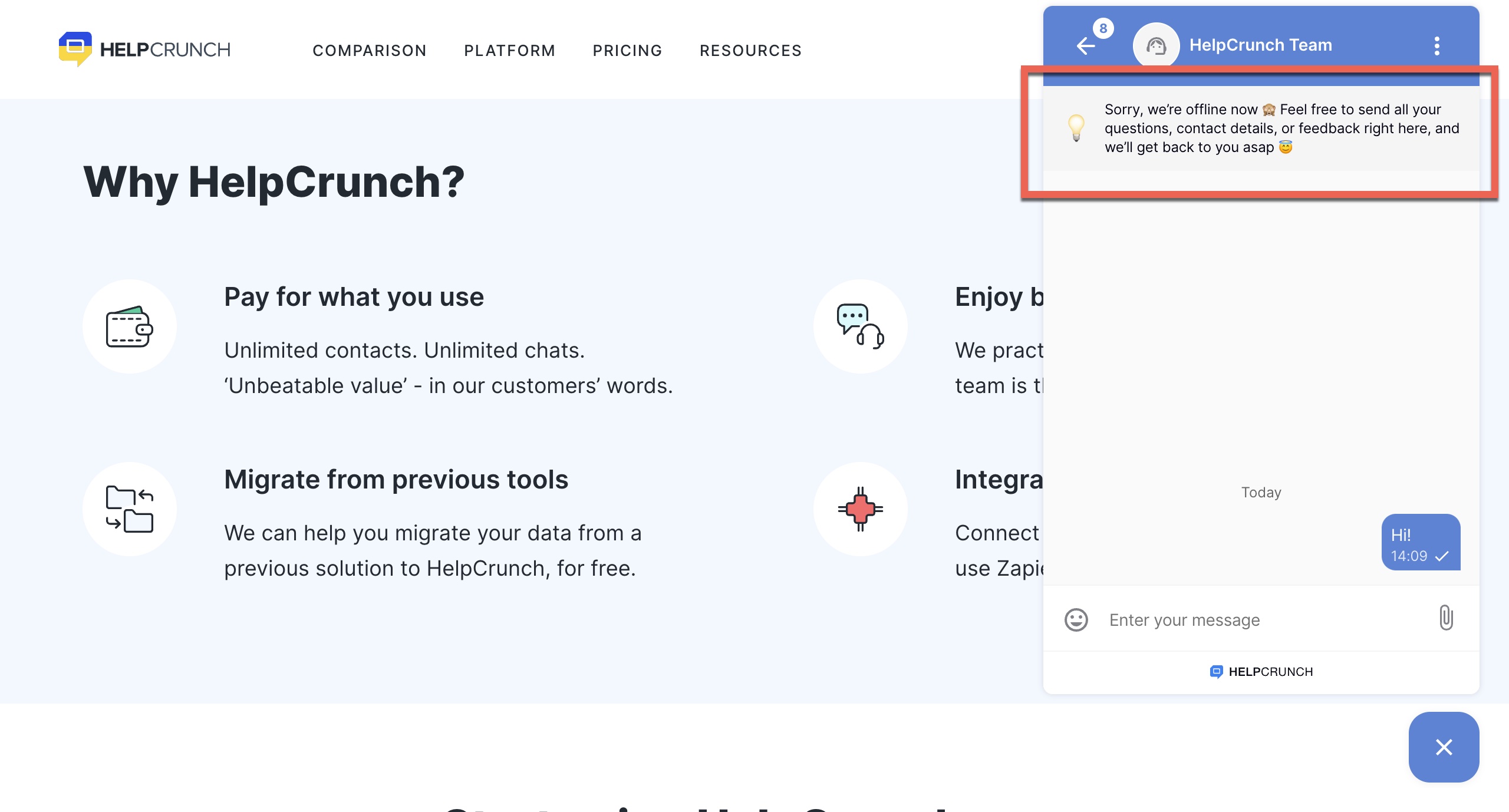 You can modify the offline message in Settings → Website Widgets → Your Website → Localization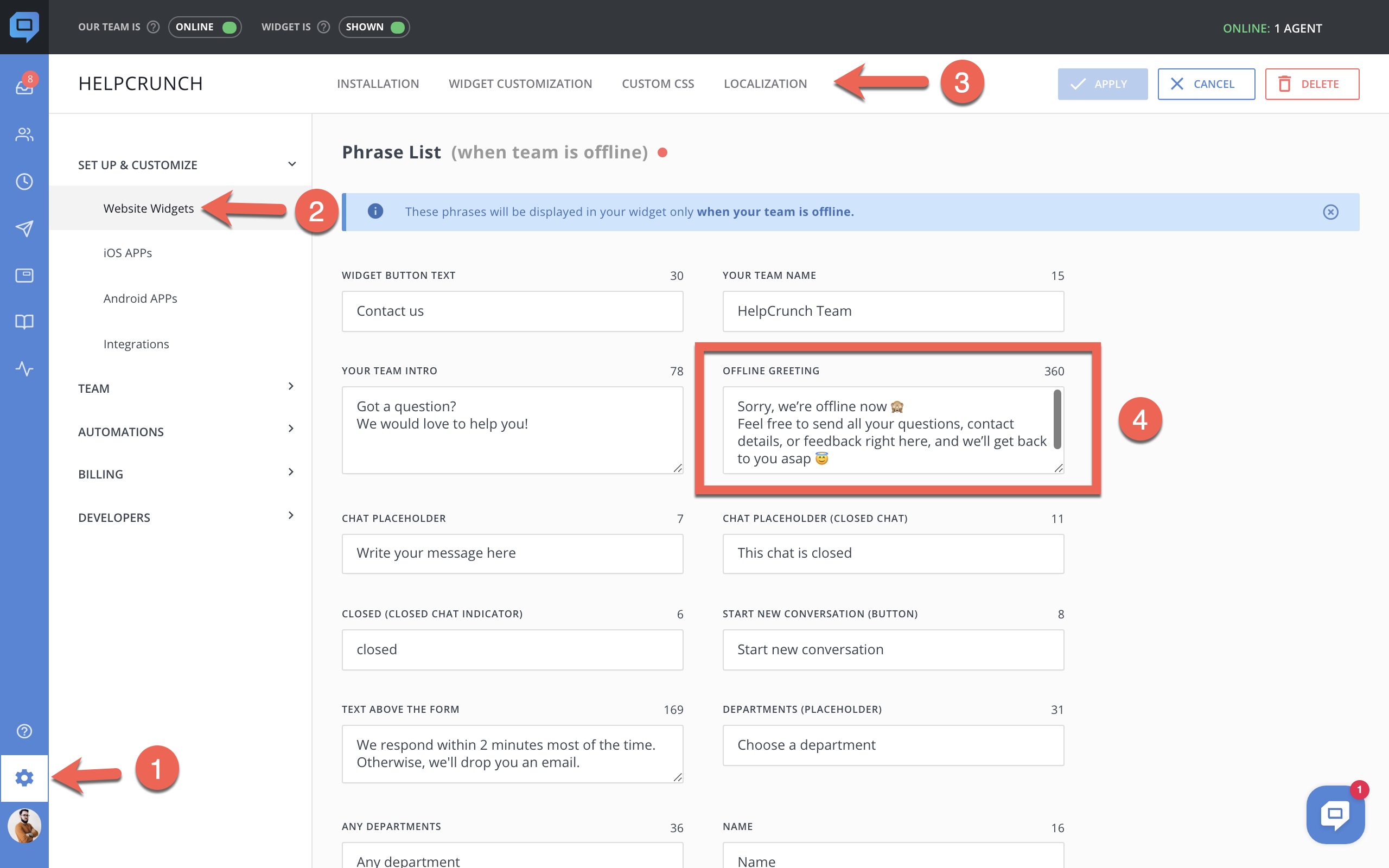 See also: