You may decide to collect visitors' personal and contact details before starting a chat. That can be done by activating a pre-chat form (when your team is online ) or an offline form (when your team is not available).
To set up pre-chat and offline forms, go to Settings → Website Widgets → Your Website → Widget Customization and scroll down.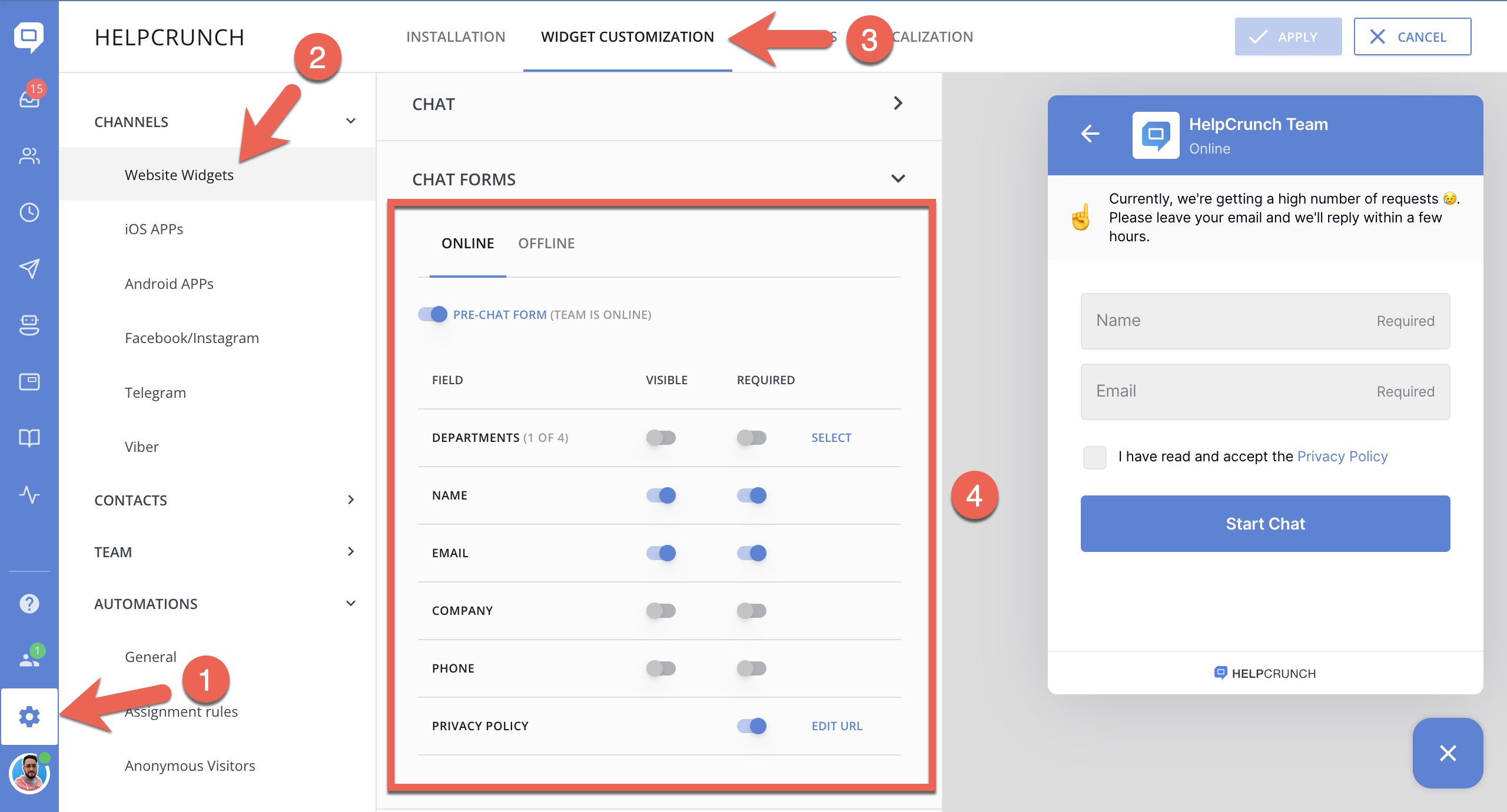 As you see, you can decide which fields will be displayed and which will be required so that the visitor won't be able to continue without filling in the required information.
If you set the form ON – it'll appear after a visitor sends the first message and invite people to provide personal data (name, email, company and phone number).
This is what it will look like on your site. There's a default text but you can customize it as you like. To do this, go to Settings → Website Widgets → Your Website → Localizations, choose your language and edit the Introduction request text for a chosen mode.
If the pre-chat/offline form is OFF – it does not pop up and the visitors can start chatting with you directly without filling in any information.
If you're using User authentication mode, Pre- chat and offline forms won't be displayed for your registered users when they write in chat.
When to use these forms?
Pre-chat form (online mode) – we recommend keeping it off to make starting an interaction as easy as possible for visitors. However, if your site traffic draws a lot of casual passer-bys, you may decide to filter them from serious prospects by displaying this form and requiring more information.
Offline form (offline mode) – it can work effectively when your team is out. We recommend keeping the email field always visible as it can be used for further communication. If the visitor leaves chat, you'll be able to reach out via email.