In HelpCrunch, all chats and contacts are very flexible and can be easily managed with the help of quick chat actions. Let me tell you more about each of them
Quick actions for contacts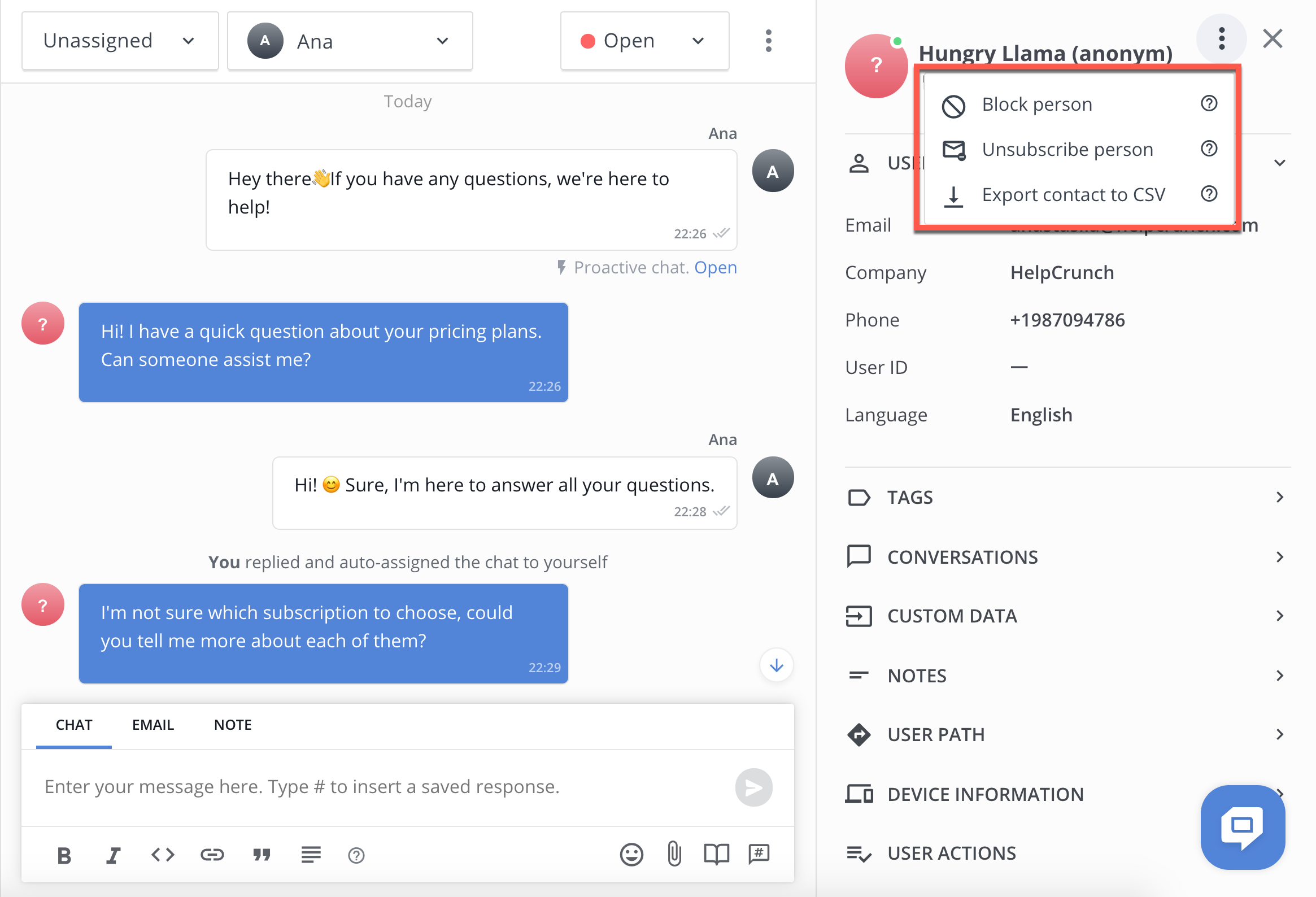 If a certain person is bothering you, you can block them in one sec. Choose the 'Block person' from the drop-down menu and all the trouble is gone. You won't receive any messages from blocked people.
If a given contact doesn't wish to receive any emails from your team, you can unsubscribe them from all manual and automated emails. It's also a good idea to unsubscribe users with invalid or absent email addresses.
If you need some contact's information for further use, you can export it to a .CSV file in a single click.
Quick chat actions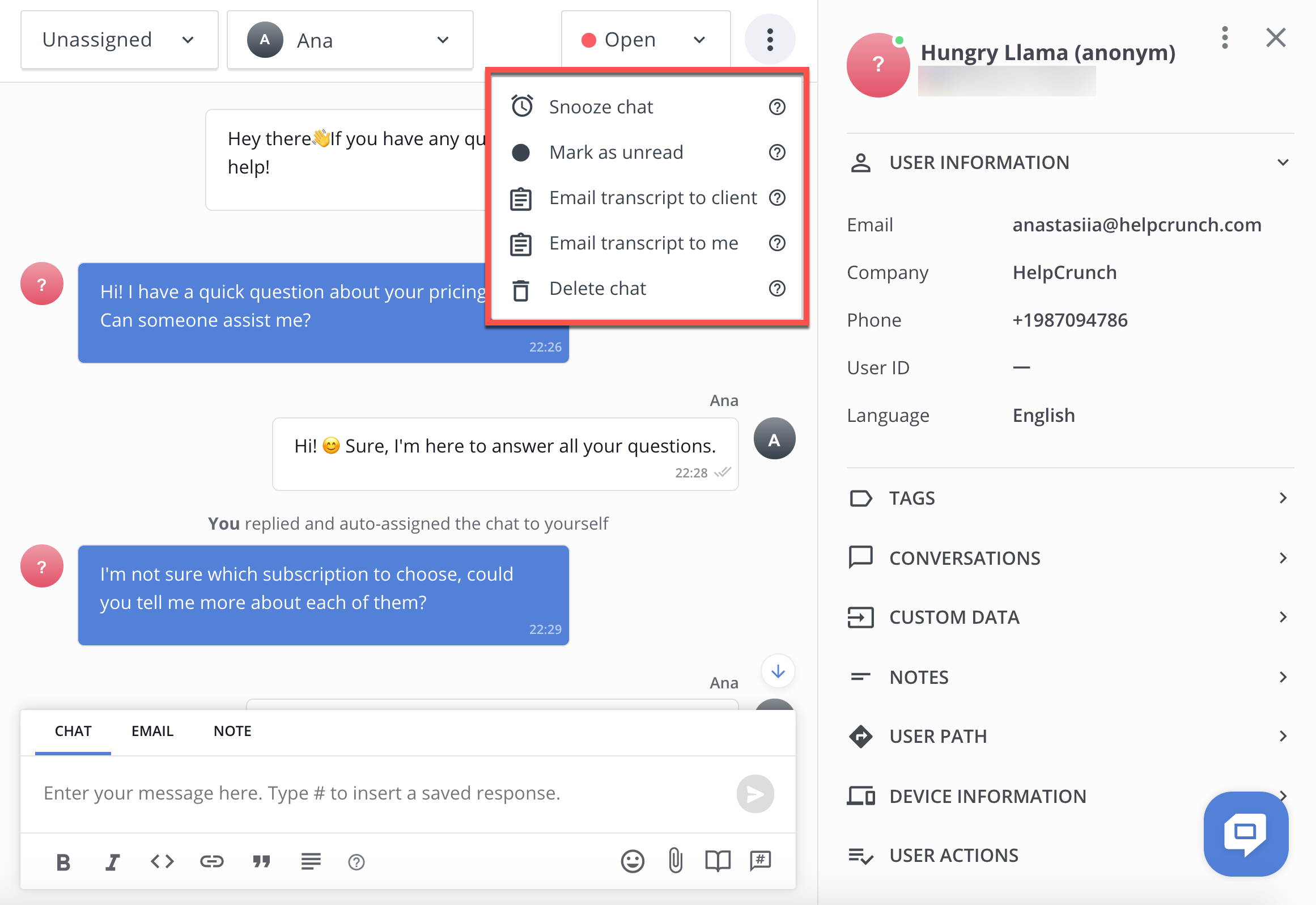 You can snooze any chat for as long as you wish and get back to it with some new information or solution later. No need to mark conversations as unread all the time or create dozens of additional tags. The 'Snooze chat' feature will remind you to follow up on everyone who's waiting for a word from you.
If you've opened some chat by accident or just wanted to quickly check it, mark this chat as unread so that other agents can see it and respond.
Email transcript to client
If you choose this option, the current chat's history will be delivered to the email address indicated in a user profile.
Chat history will be delivered to the email address indicated in the 'My Account' section in the 'Sender Email Address' field.
This will erase a conversation completely. Please note that the contact's data and all their previous conversations won't be affected by this action and will stay as they are.