Illustrate an issue and speed-up your customer support by exchanging files with your customers. These can be docs, images, gifs, videos etc – anything that will let you help your customer and market your product.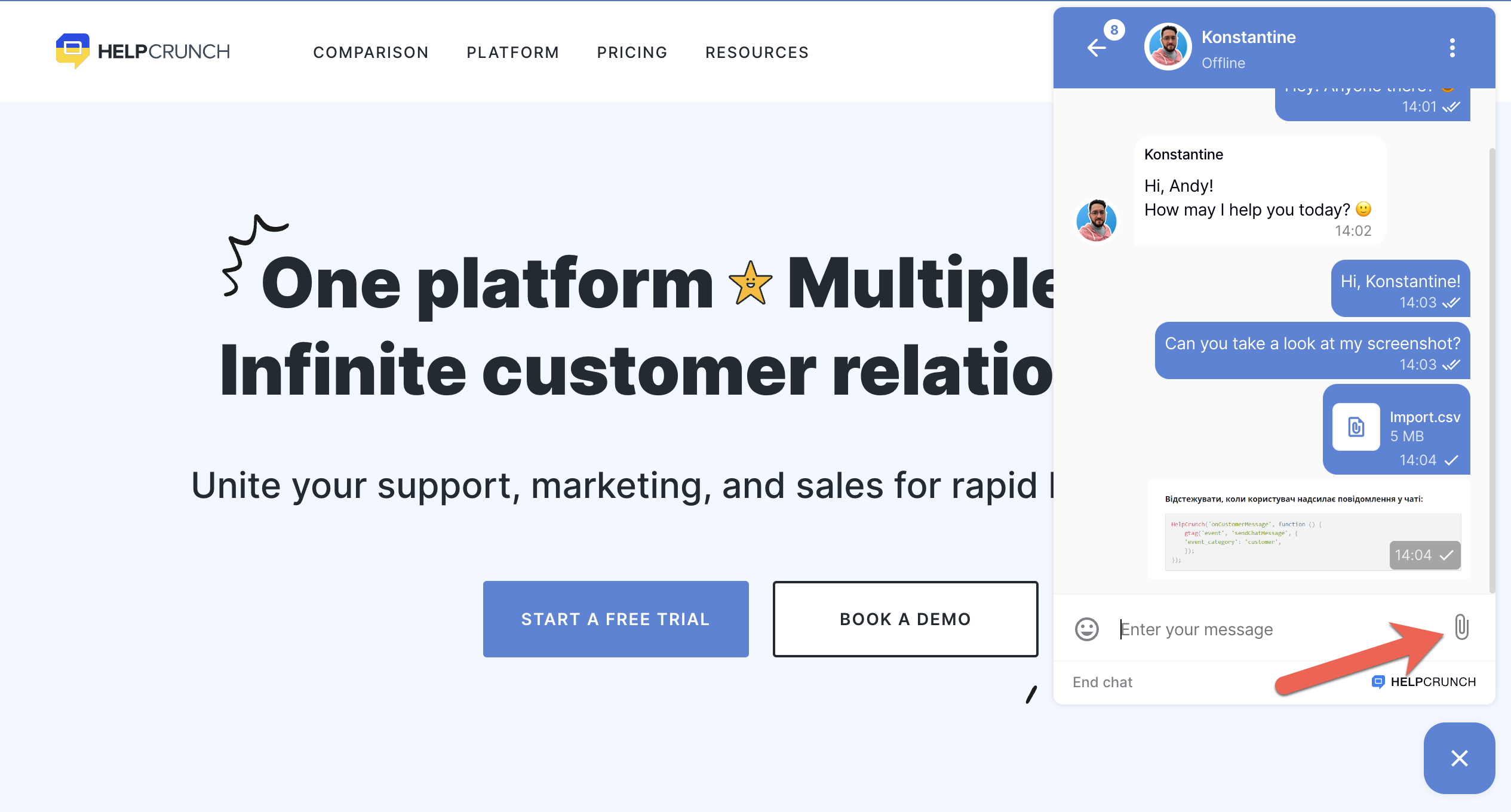 File sharing works both ways – not only a support agent, but a customer can easily illustrate his/her problem instead of typing lengthy descriptions.
You will see the image or the video preview (for YouTube, Vimeo, and DailyMotion videos) right in the chat window both for manual and auto messages.
You can share files in chat by uploading them from your computer or inserting a link. Most popular formats are supported (like jpg, png, pdf etc).
There are several ways to send an attachment in chat:
1. Paperclip icon in chat
2. Drag'n'drop
3. Paste from the clipboard (works for images only)