NOTE!
Unfortunately, wordpress.com doesn't support any third-party scripts, so HelpCrunch chat widget won't work there. But if you decide to migrate from wordpress.com to wordpress.org, here's a simple guide that can help you.
So, how do you integrate HelpCrunch with a WordPress-powered website?
STEP 1. Go to your website and open Plugins → Add New.
STEP 2. Find the HelpCrunch plugin by typing 'helpcrunch' in the search field at the top-right corner of the page. WordPress will show you the plugin, and you just need to click 'Install Now'.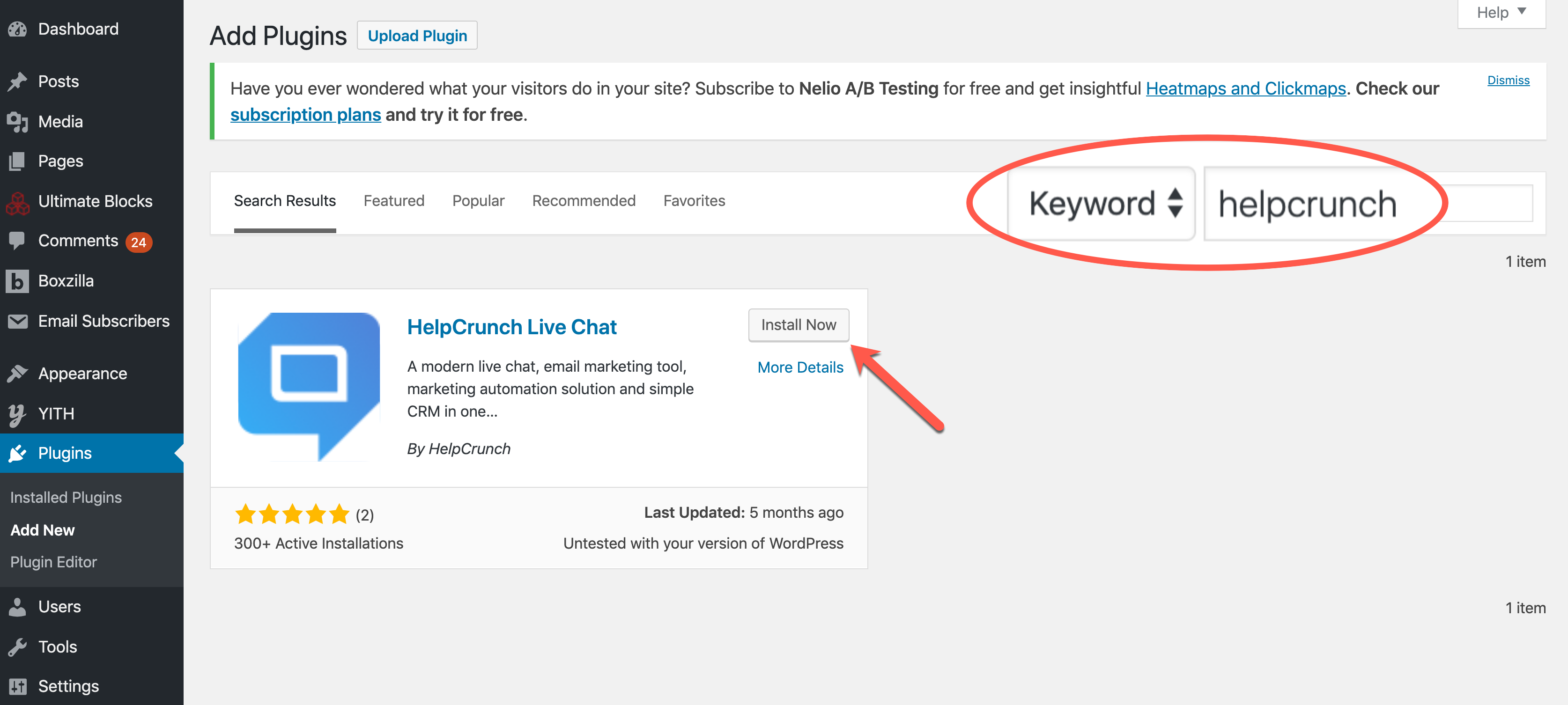 STEP 3. Next, click the 'Activate' button to launch the plugin.
STEP 4. To complete installation, you need a snippet of HelpCrunch installation code. You can find it in a Setup Wizard right after you sign up for HelpCrunch or in your accont in Settings → Set up & Customize →Website Widgets → Your Website. Just copy the code snippet from the 'CMS / E-commerce' column.
STEP 5. Go back to WordPress and paste the code right into to the text field called 'HelpCrunch in HelpCrunch settings. Click 'Save Changes'.
Now you can see our chat widget in the bottom right corner of your website. Click on it and the chat window will open.
Important note:
If you are using WordPress caching plugins, like 'WP Super Cache', 'WP Rocket', 'Hyper Cache' or similar, you need to clear website cache after installing HelpCrunch.