Operating hours mean that you can specify your working hours for each day of the week and our system will automatically switch the chat into online / offline modes. No worries, you can go back to manual switching anytime you want.
What are online / offline modes?
When your chat is online, your customer can leave messages and communicate with your customer service team in real time as usual.
When your chat if offline, visitors and customers will see a short message saying that your team is currently offline and won't be able to answer immediately.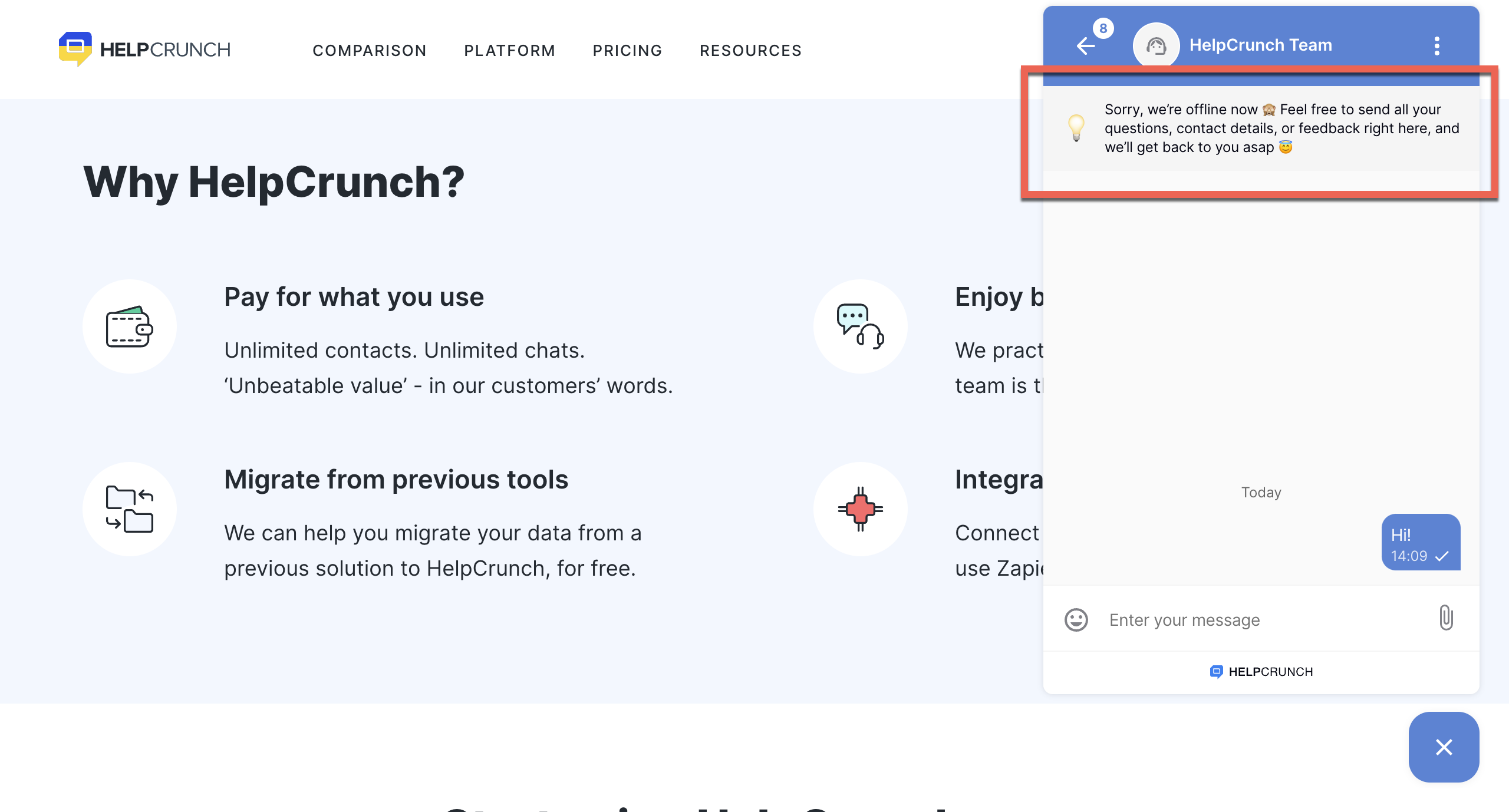 How to configure your operating hours
To set configure your operating hours, just go to Settings → Operating hours and check the 'ON' circle.
Check the boxes next to all the days of the week for which you want to set operating hours. Move the slides on the timeline to define a specific period of time when your chat will be automatically online.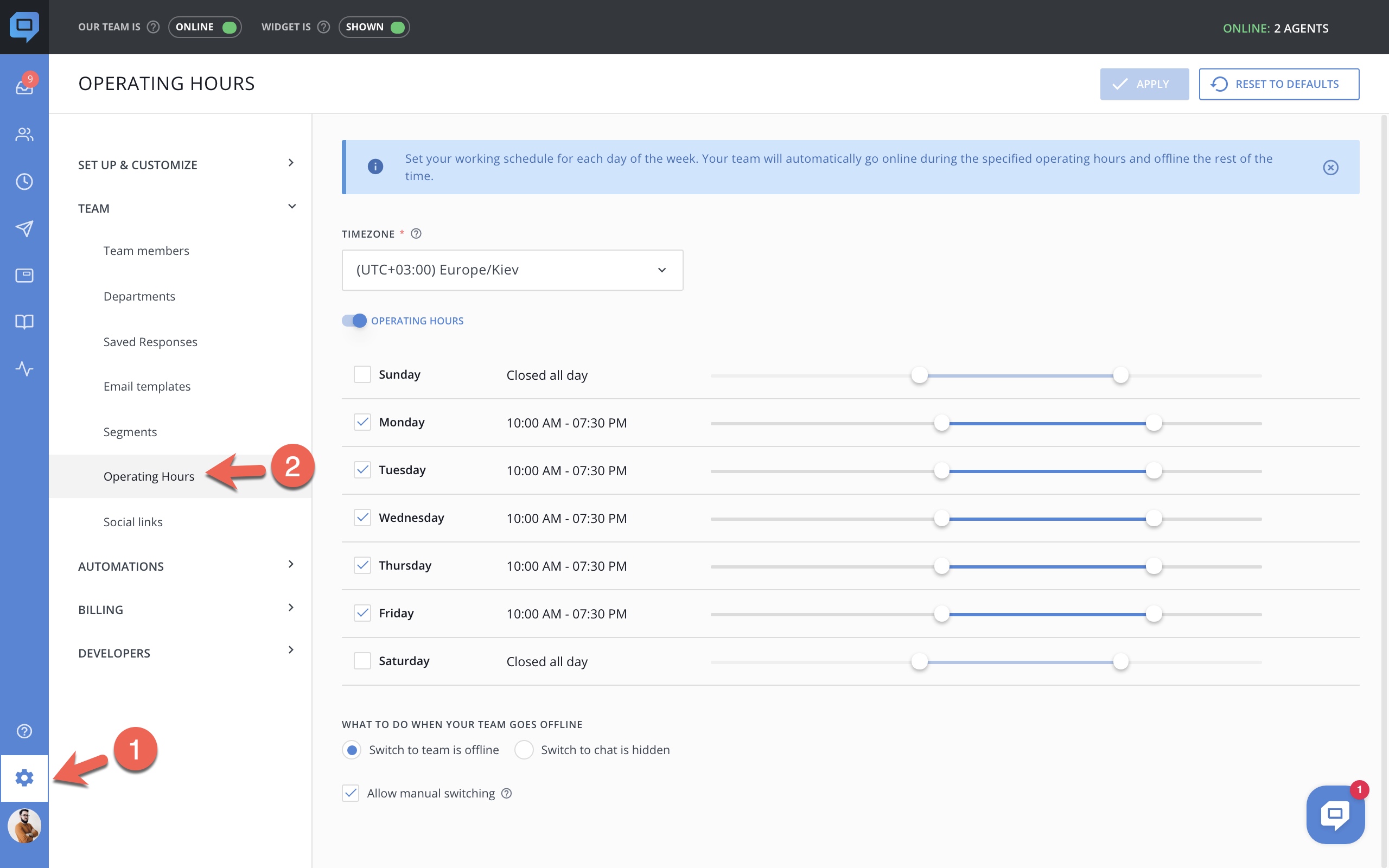 You can also choose your time zone from the dropdown menu. The default time zone is the one of a HelpCrunch' account owner but you can set it according to your agents' accounts.