Chat ratings allow you to measure customer satisfaction after each conversation and track your team members' performance.
When the problem is solved, support agents can close conversations by changing their status. Once closed, visitors can rate their support experience with one of the three emojis. Their rate can be either great, average, or poor.
Once chats are closed, clients won't be able to open them again. So, each next interaction will appear as a separate conversation in the HelpCrunch Inbox. They can be closed by support agents and rated by visitors again.
To enable or disable the chat rating for visitors or authenticated users, go to Settings → Automations → General and scroll down to the 'Chat rating' section there. Enable/disable the feature by checking the corresponding checkboxes.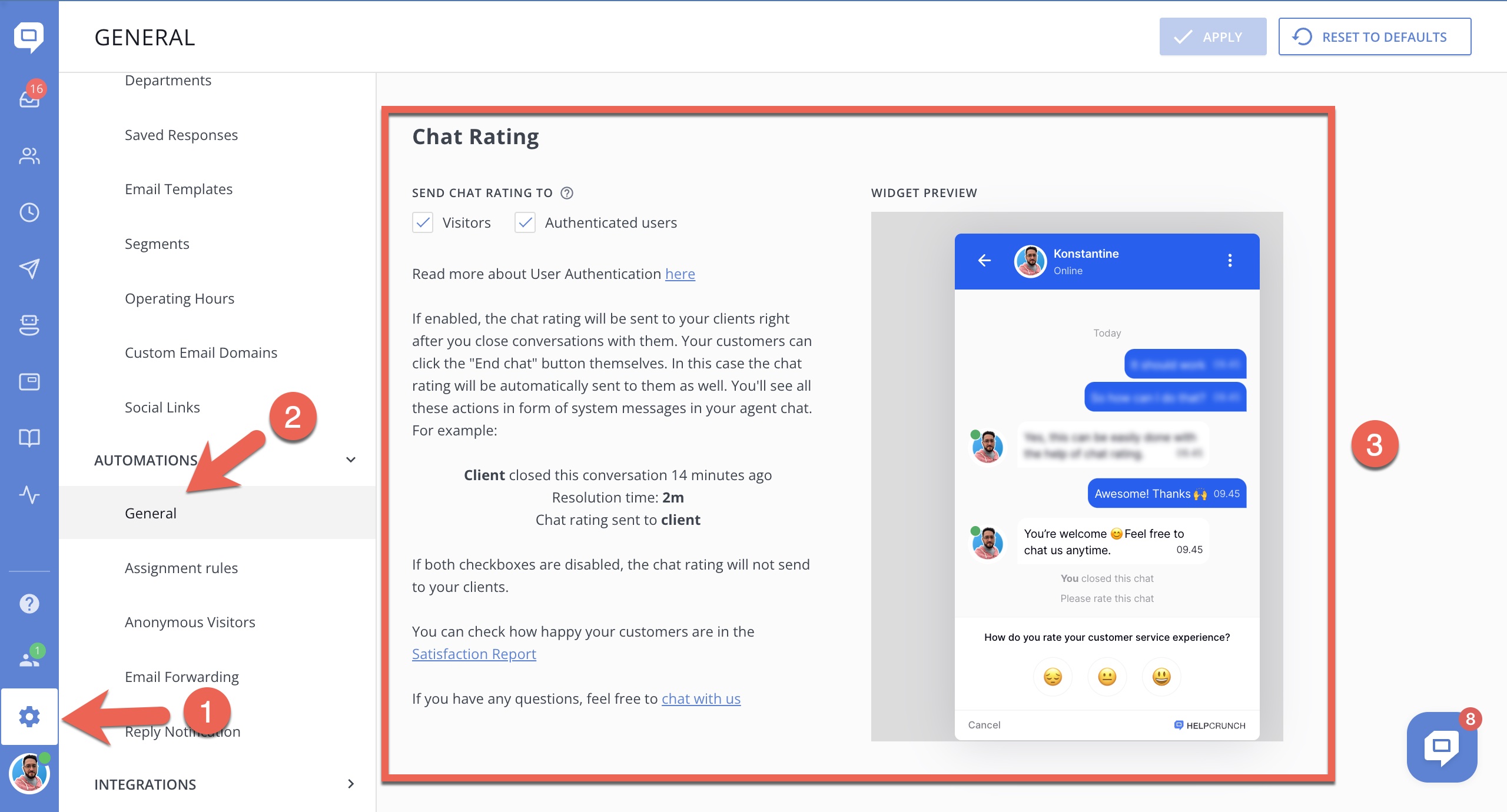 You can track your customer satisfaction in the 'Reports' section. You'll see the 'Satisfaction Report' there. That's where you can check your overall performance as well as each team member's stats.