Our Knowledge Base offers your readers an option to rate every article they read by choosing one of the three options at its bottom: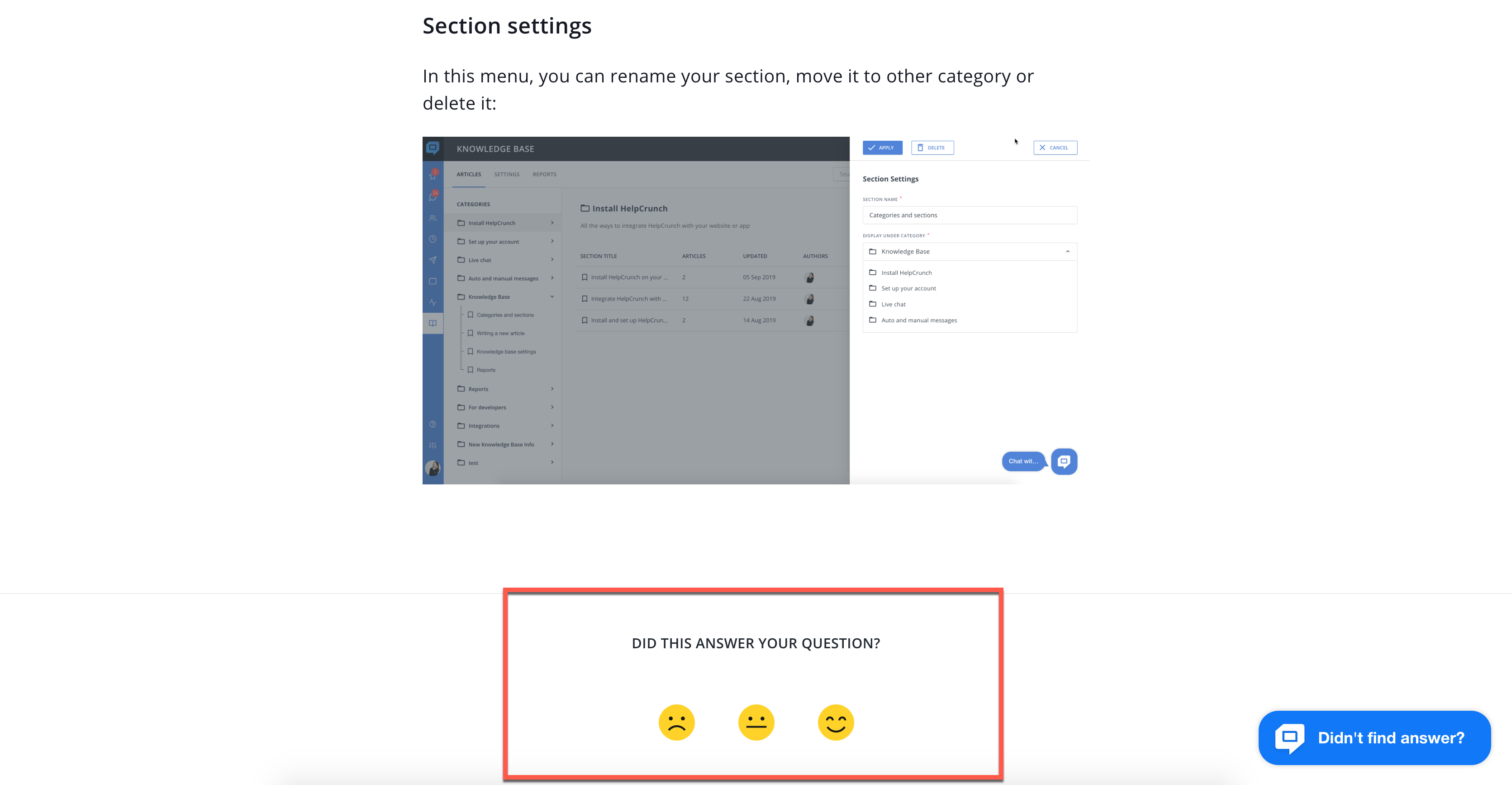 You can see all the reactions each article gets right in your Knowledge Base dashboard.
Also, note that these stats are updated in real time.
On top of that, HelpCrunch offers a report based on customers' bad reactions called 'Articles to review'. Just go to Reports → 'Articles to review' tab and choose the corresponding option. Basically, you can track which articles are picking up 'bad' reactions and improve them right away.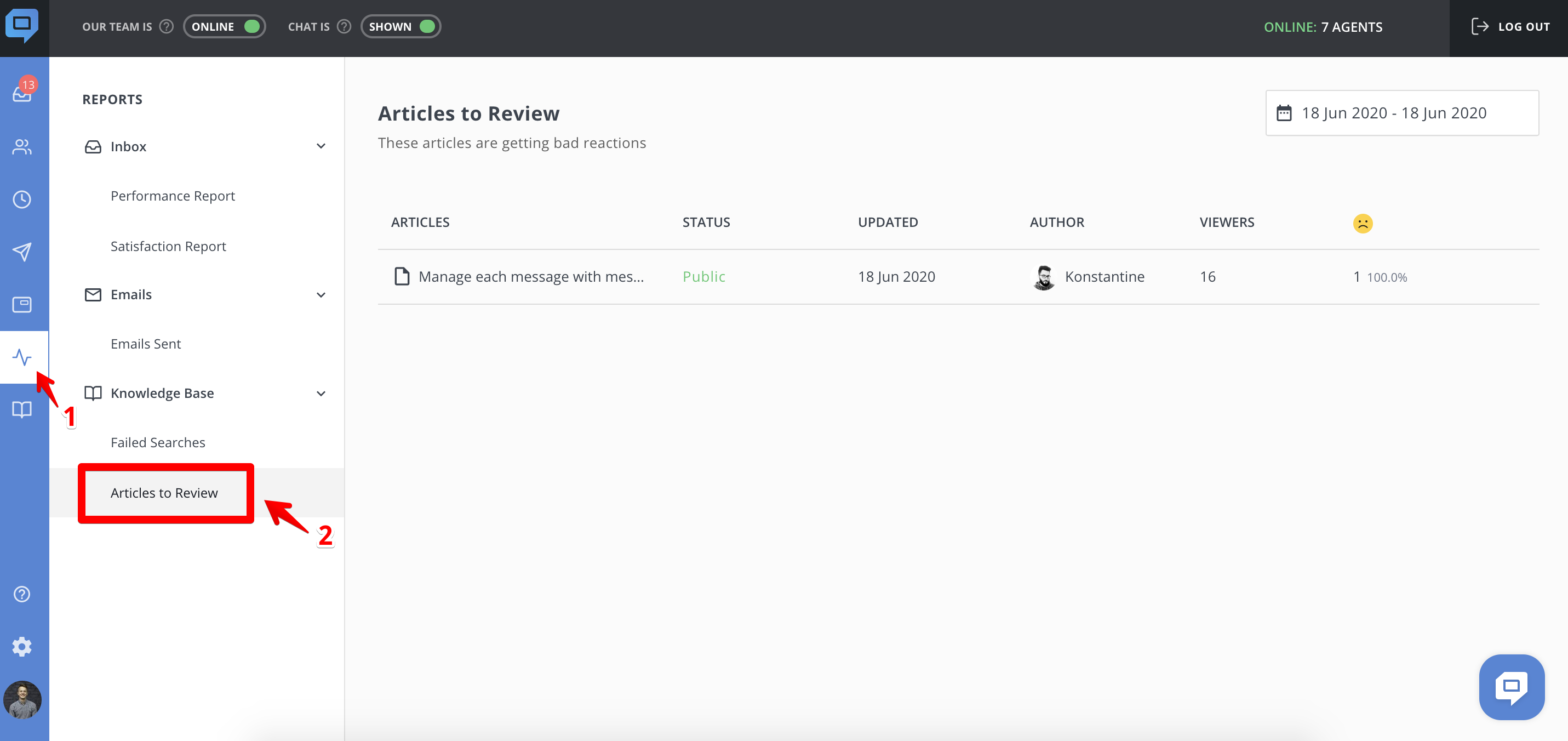 See also: Failed searches