In HelpCrunch, we provide different kinds of notifications about incoming chat messages.
Web browser push and sound notifications
When you get a new message in chat or chat assigned to you, a browser push notification is displayed together with a notification sound.
Go to the 'My Account' section in the bottom-left corner of your dashboard and navigate to the 'Notification & Insights' section. You can enable browser notifications and choose preferred sounds there.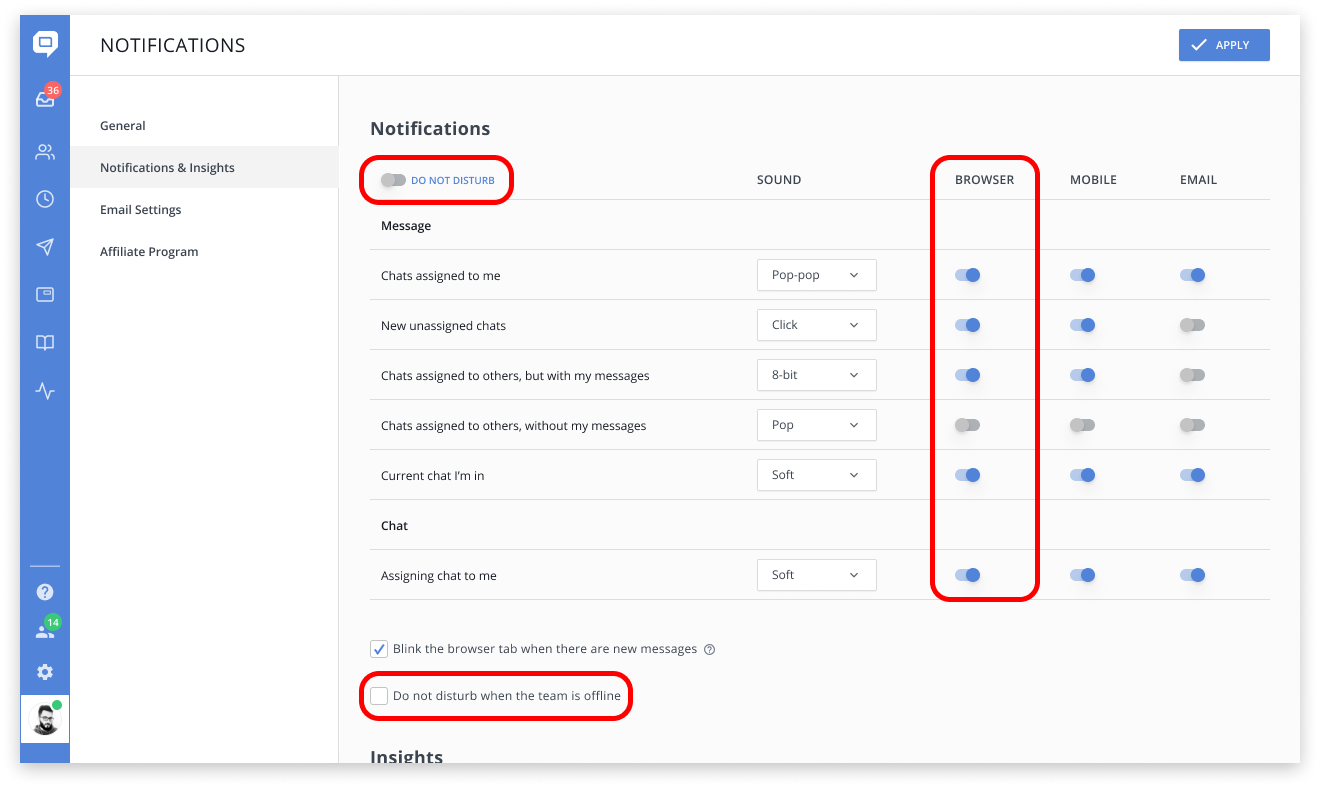 Hint:
In case you're still not getting such notifications, check browser settings for the HelpCrunch
dashboard webpage. These settings may vary from browser to browser, but most frequently, they're located in the browser address bar next to the URL. Make sure they aren't denied here:

Email notifications
To get emails about each incoming message in chat or about chat assignment to you, you can enable email notifications in the 'My Account' section in the bottom-left corner of your dashboard.
(Make sure that 'Do Not Disturb' mode is turned OFF)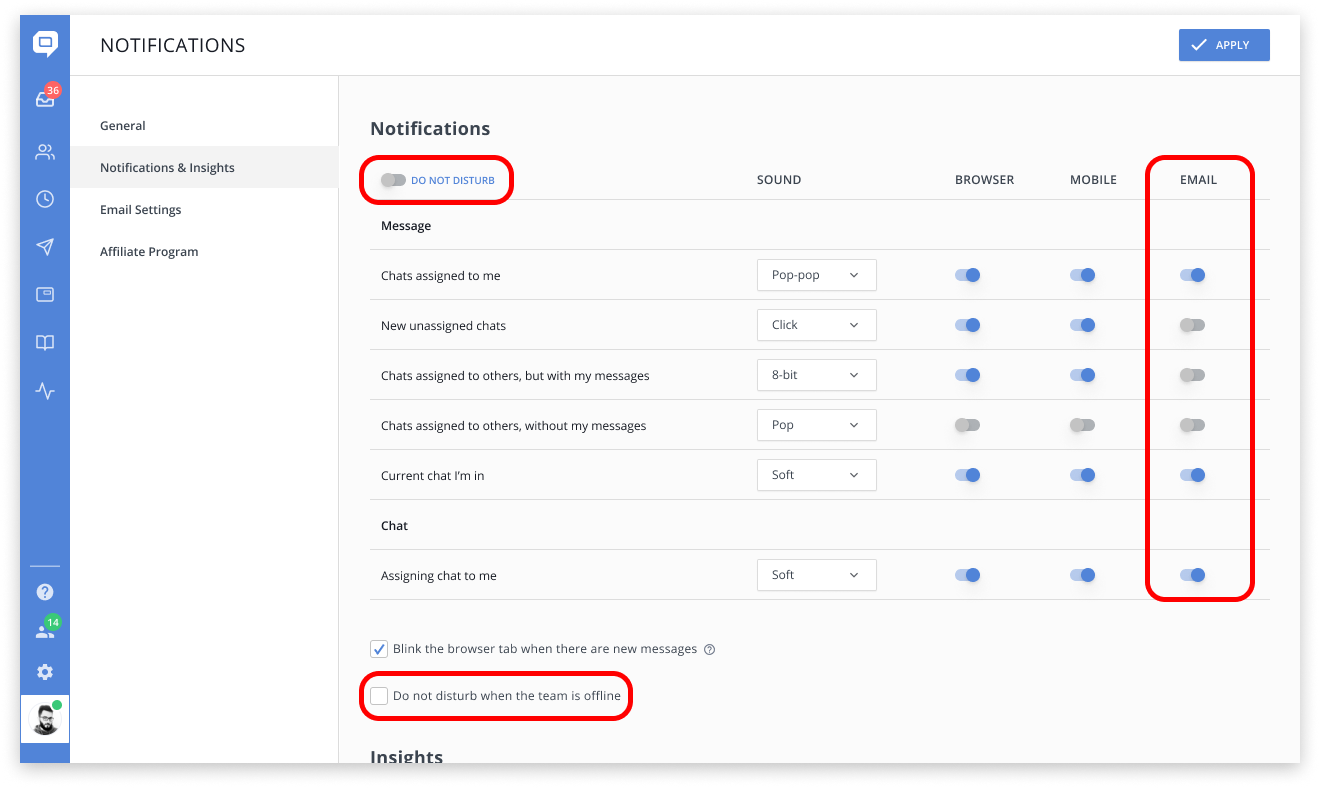 Slack notifications
If you have enabled Slack integration, your team will be notified about incoming chat messages in a separate Slack channel.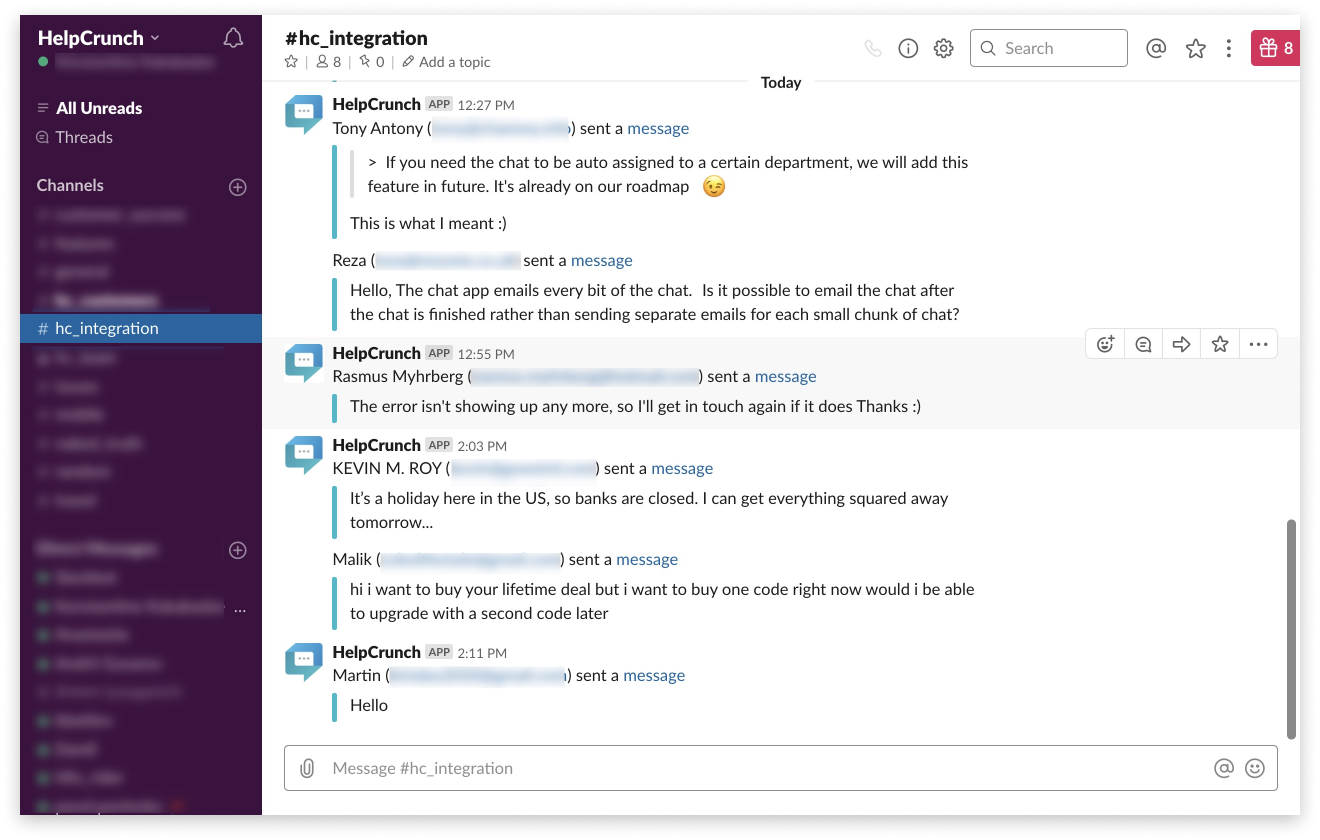 Mobile push notifications
Mobile pushes are handy not only when replying on the go, but even in the office, as we tend to go everywhere with our phones. Simply download the HelpCrunch app and learn how to set them up here.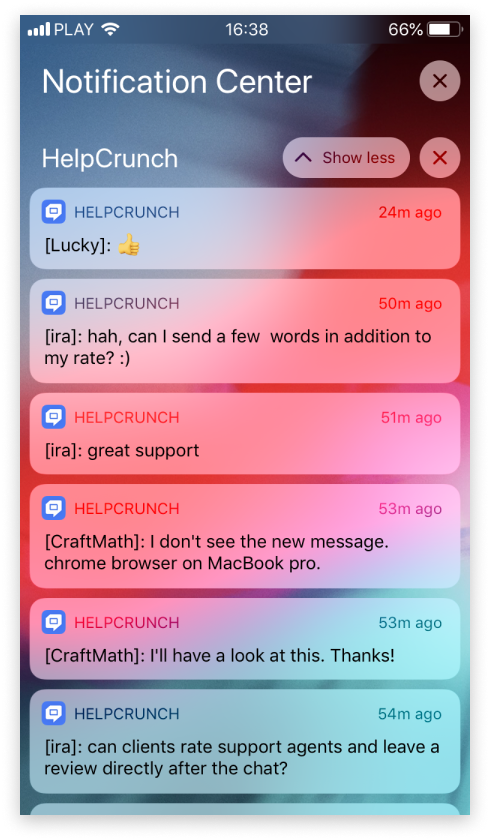 There are three main places where you can enable push notifications:
1. IOS/Android settings → HelpCrunch to allow the app to send you push notifications.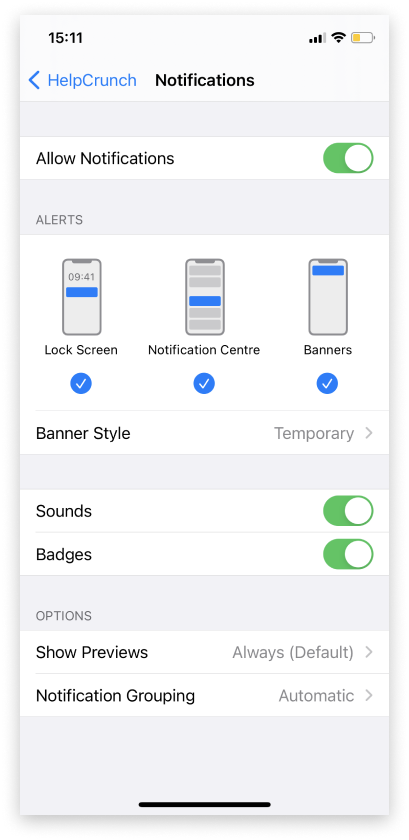 2. 'My Account' section in the bottom-left corner of your dashboard → Notifications & Insights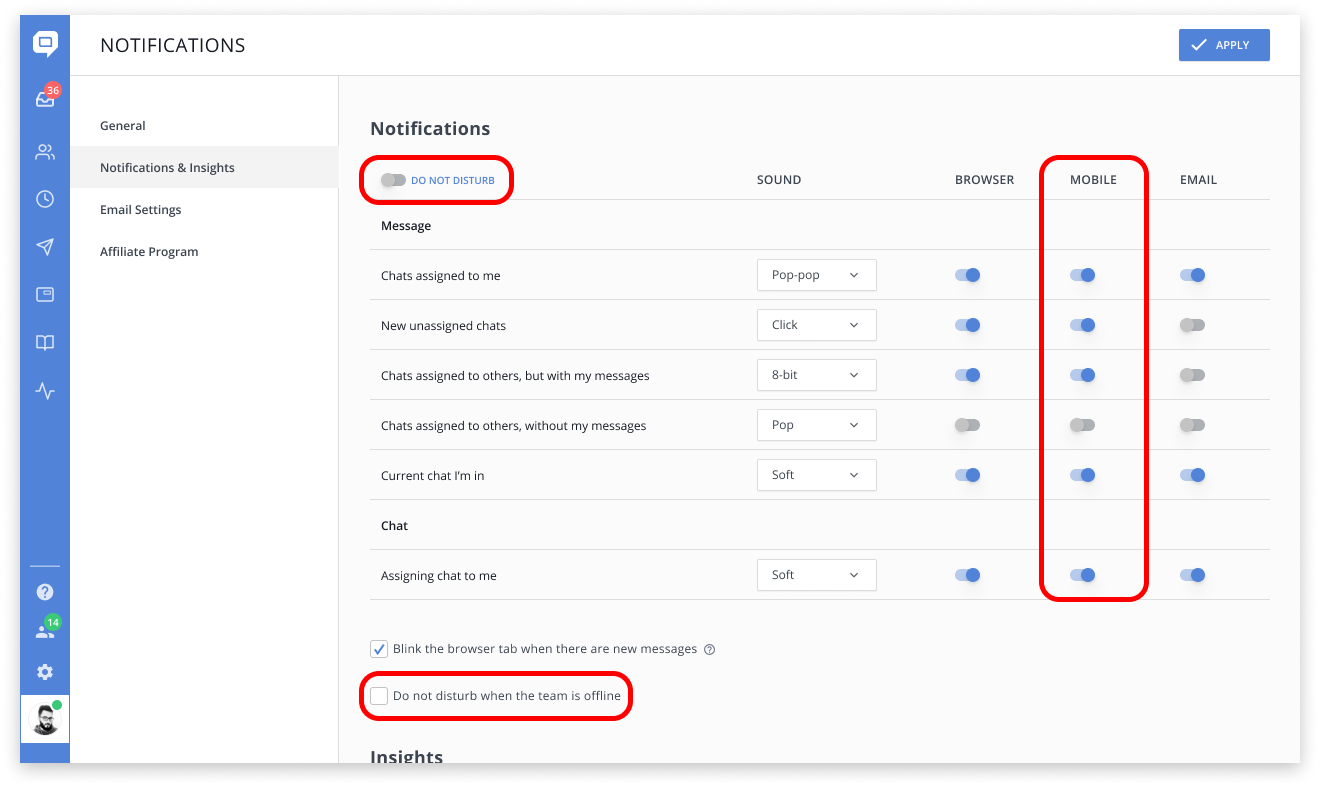 3. 'HelpCrunch Inbox' app settings → Manage notifications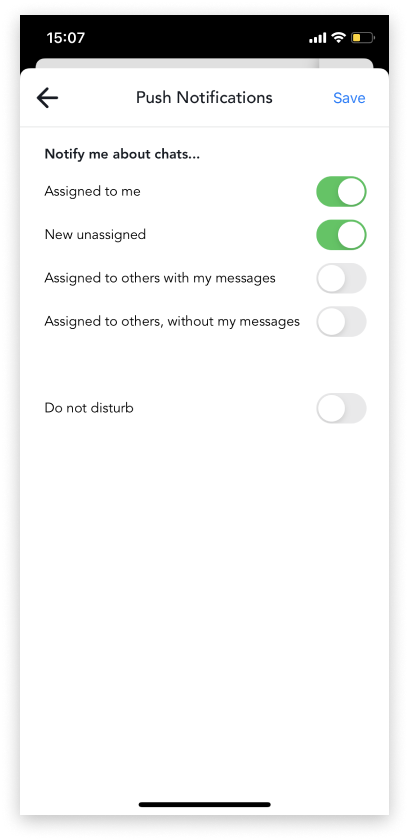 (Make sure that Do Not Disturb mode is turned OFF)