Chat ratings allow you to measure customer satisfaction after each conversation and to track your agents' performance. When the problem has been solved, the agent closes the chat and the visitor can rate his/her live support experience with an emoji, which can be either great, average or poor.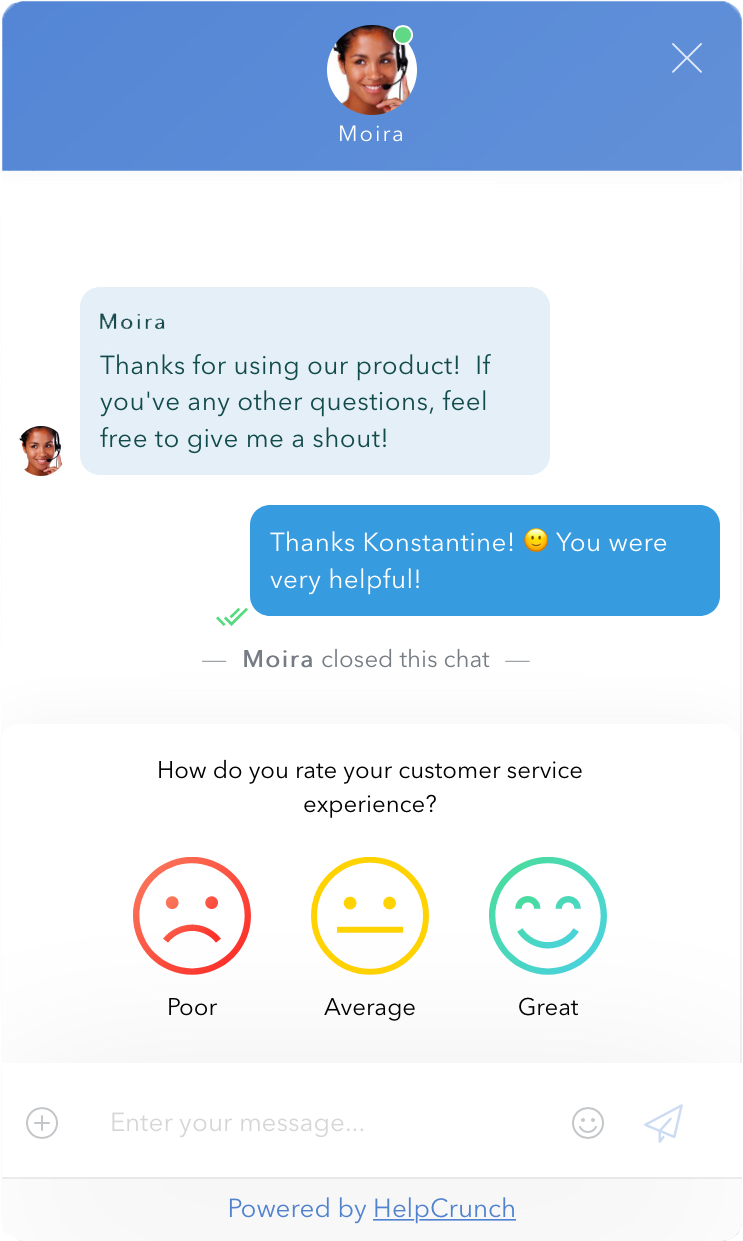 The next interaction with a client becomes a separate chat, which again can be closed by the agent and rated by the visitor.
To enable or disable the chat ratings separately for visitors or authenticated users, go to Settings → Chat rating and enable/disable corresponding checkboxes.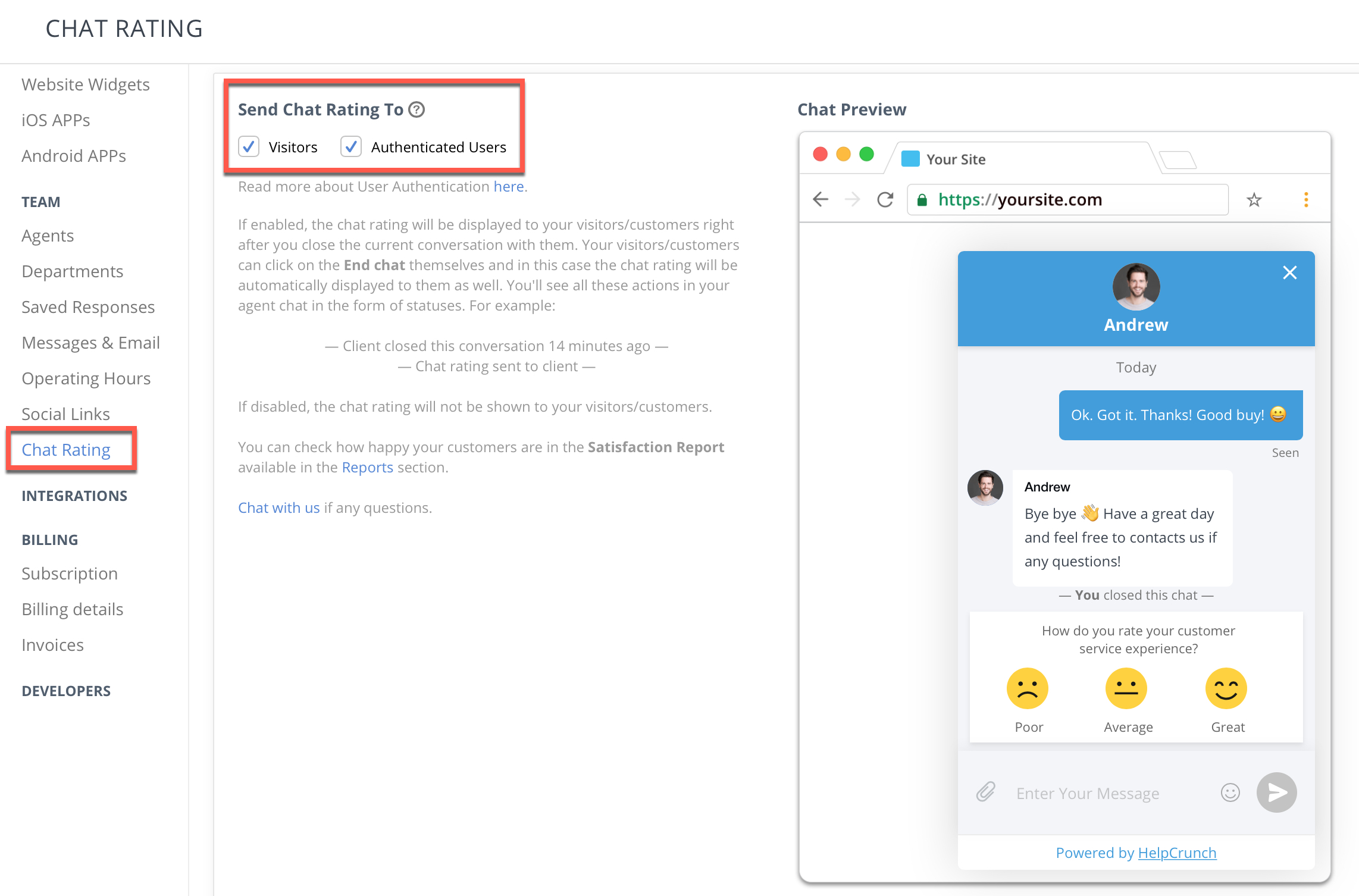 You can view the ratings and check your agents' performance in their profiles. For this, go to Settings → Agents and choose a specific support agent to display his/her rating. You can also see your own rating in My Account.