Assignment Rules are available in
Pro
and
Enterprise
subscription plans.
The Assignment rules allow for automating customer communications, avoiding pell-mells in your Inbox, and reacting to clients' requests at pace. You can auto-assign:
New incoming chats – to a department or an agent;
Chats with reply to a chat Auto/Manual Message – to a department or an agent;
Tags – to a contact.
Rules will be applied to chats one-by-one from the first rule to the last one. To change the priority just drag'n'drop them. The first rule with matching conditions will be applied to a chat.
How to add an assignment rule
To create a new assignment rule, go to Setting → Automations → Assignment Rules and click 'Add rule':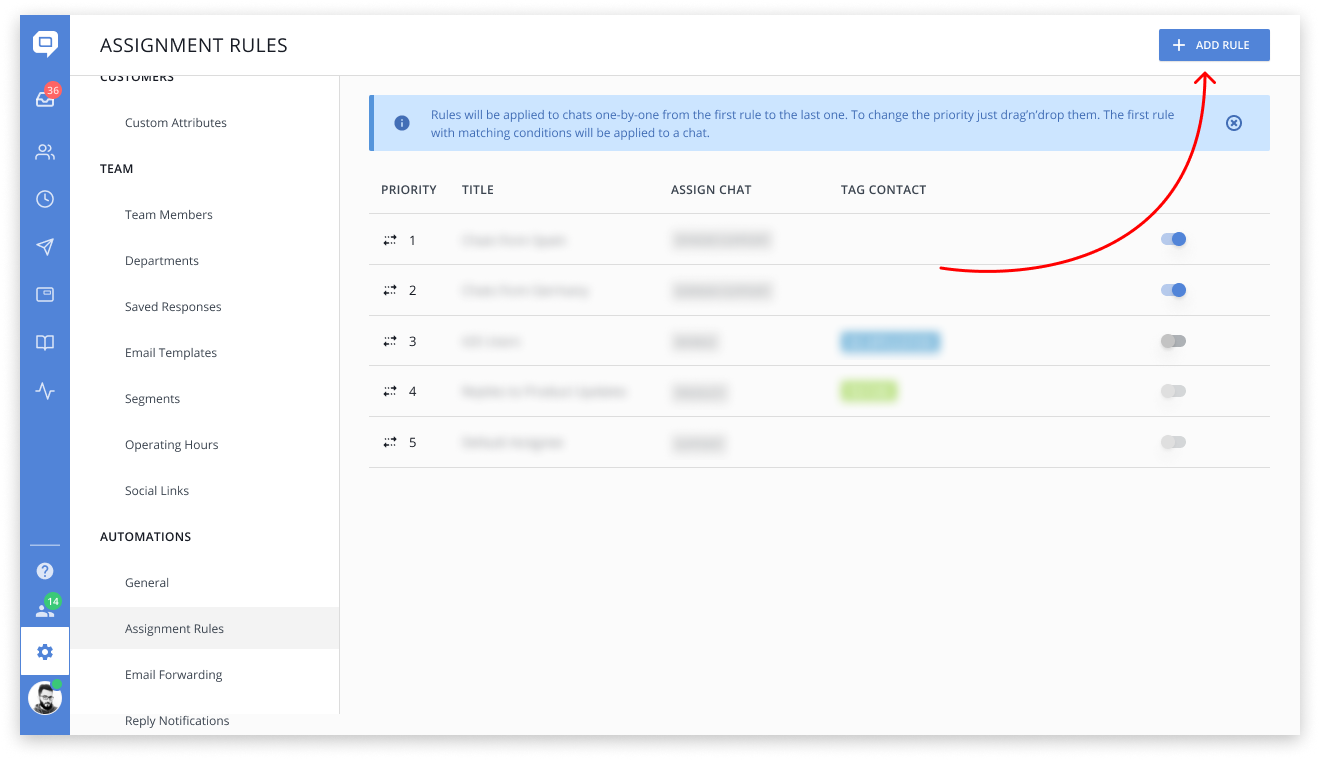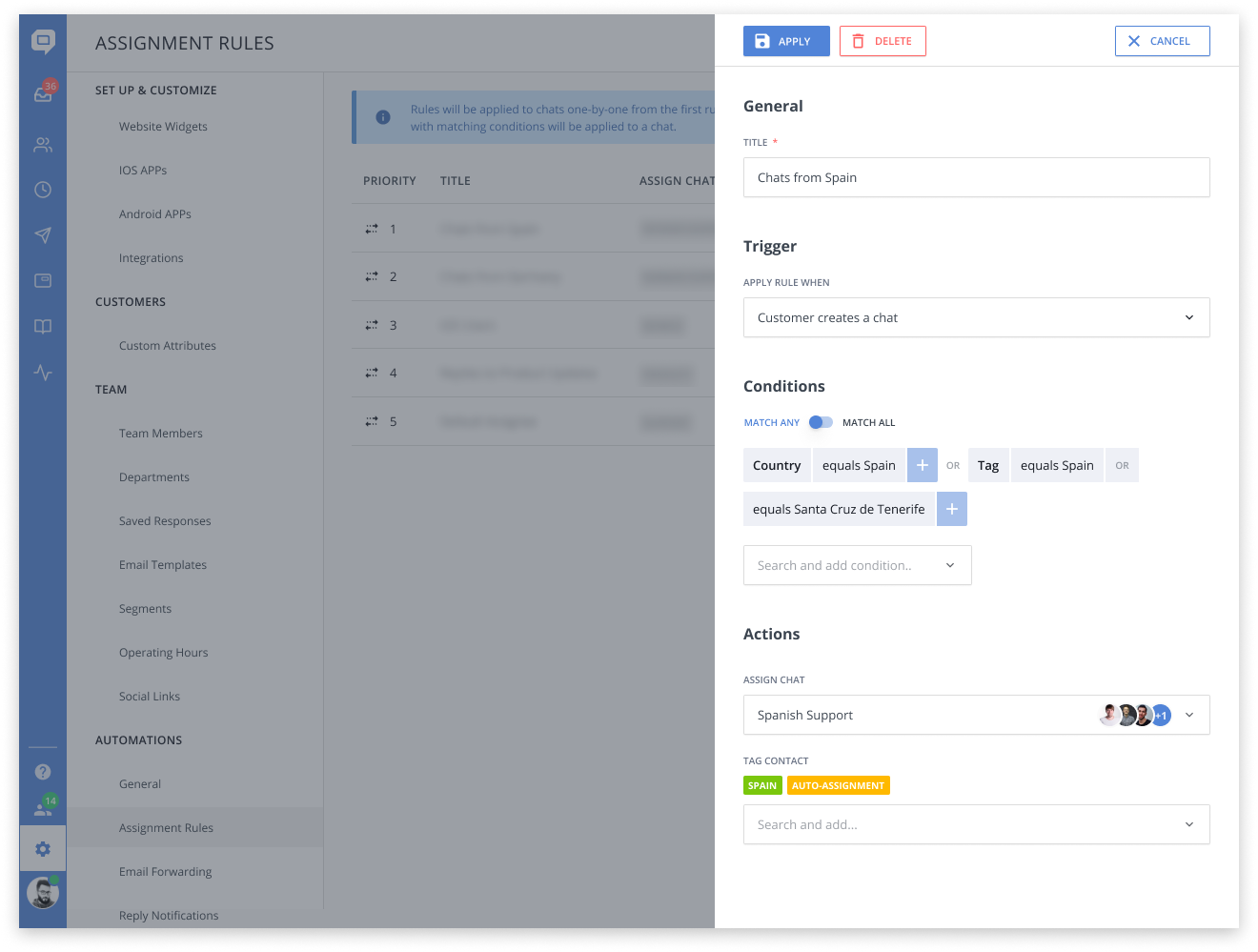 General
Title – a name for your rule to differentiate it among other rules.
Trigger
Apply rule when – an event that would trigger a rule:
Customer creates a new chat – a rule would be applied once a chat is created;
Customer replies to a chat Auto/Manual Message – a rule would be applied once a contact replies to a Targeted Chat or chat Manual Message.
Conditions
Narrow down the audience by adding conditions with a contact attribute:
Default attributes, like email, company, tag, or visits;
Custom data attributes that you forward to HelpCrunch.
Without conditions, the rule will be applied for all. You can use it to assign chats to someone by default. Place this rule to the last priority.
Actions
Assign chat – choose a chat assignee, a team member, or a department.
Tag contact – choose tags you want to assign to a contact.